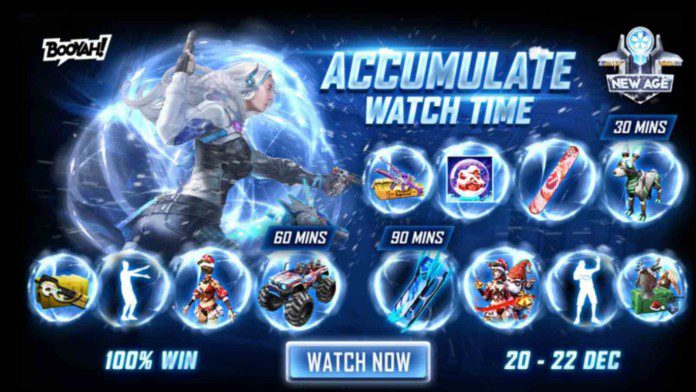 Free Fire Watch to Win events are a great regularly released event in the game that features some great rewards. Here is ow to complete the Free Fire Watch to Win for 20th December, 2021 which features some great New Age rewards.
Free Fire is a battle royale game which features a variety of items that can be obtained through the events. The most regularly occurring event in the game is the Watch to Win which requires the player to only watch a few minutes of streams to obtain the rewards.
Here is how to get the Free Fire Watch to Win for 20th December, 2021 rewards in the game.
Free Fire Watch to Win for today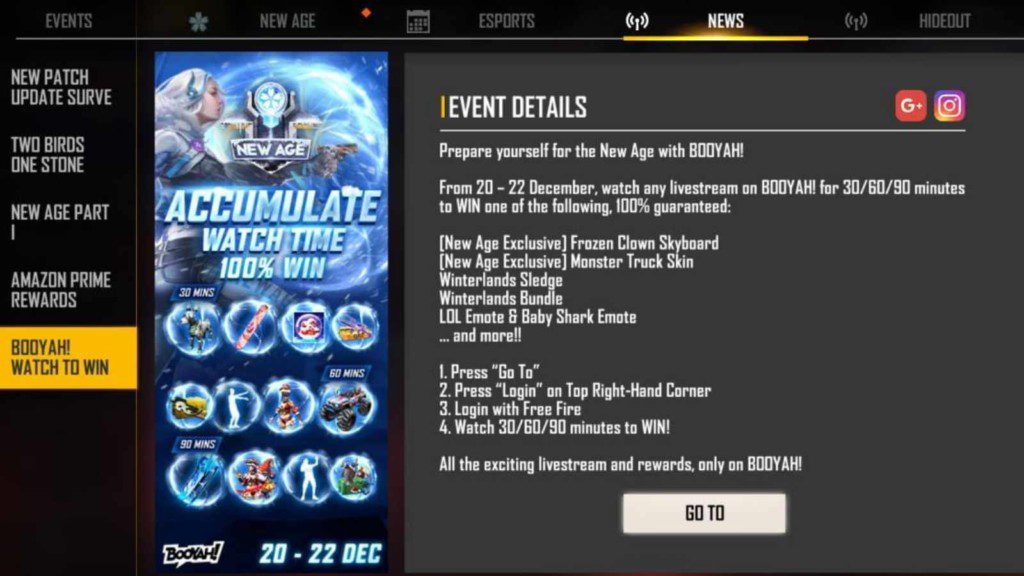 The new Watch to Win event features some great New Age skins and cosmetics that can be obtained simply by watching streams.
Related: How to get the Winter Basher skin in Free Fire New Age?
The New Age event is now live in the game with some great new changes to the game. This features winter themed cosmetics, maps and also new pets. The cosmetics are all snowy and winter themed and are exclusive to the event!
The current event requires the players to watch the streams for 3 tiers of watch times those being:
30 minutes
60 minutes
90 minutes
The reward quality will increase as the players hit the highest watch time limit.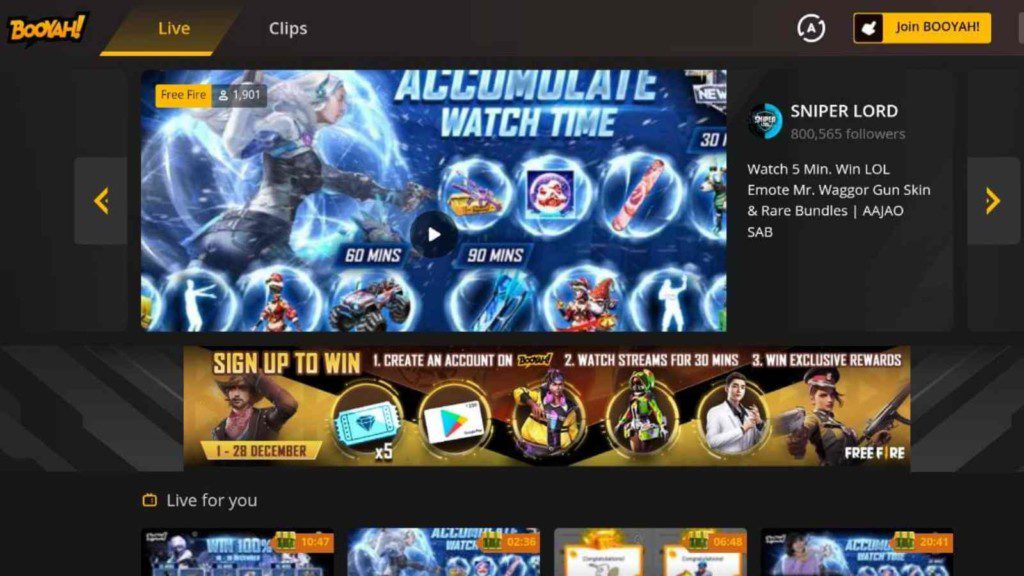 The prize pool features the following:
Frozen Clown Skyboard
Monster truck skin
Winterlands Sledge
Winterlands Bundle
LOL Emote
Baby Shark Emote
Weapon Loot crate
and much more
How to access the event?
Step 1: Download the Booyah app on your mobile devices.
Step 2: After this login to the app with the "Login" option on the top right.
Step 3: Use your Email and Free Fire ID to login.
Step 4: Watch the streams for about 30, 60 and 90 minutes and it will unlock the rewards.
Follow our Instagram page for more updates on gaming and esports!
Also read: How to get the Blood Buster and Evil Slayer Bundle Free Fire?