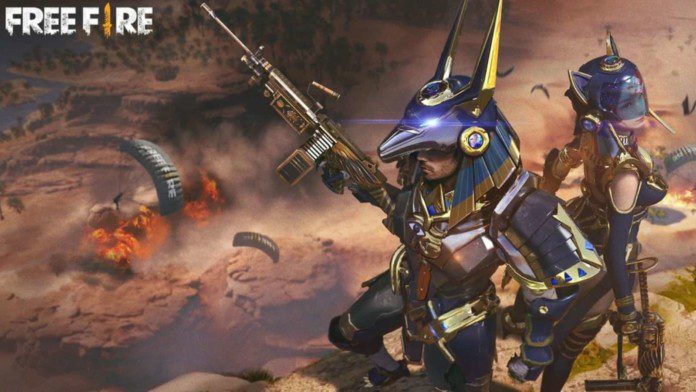 Free Fire has a variety of events that line the game and appear regularly to give out rewards like cosmetics and more. Here are the Free Fire Watch to Win for 7th December, 2021 which is a pets exclusive a features many new free Pets!
Free Fire is a massively popular battle royale game that has garnered a huge playerbase. The game has a diverse set of character as well as pets in the game that help the player on the battlefields. The Pets are a great addition to the game and are quite unique just like the characters. They have some small abilities that have a variety of effects from storing items to locating other players. Thus they are very desirable and they can be obtained for free through this event.
Here is the complete prize pool for the Free Fire Watch to Win for 7th December, 2021 which is a pets exclusive one.
Free Fire Watch to Win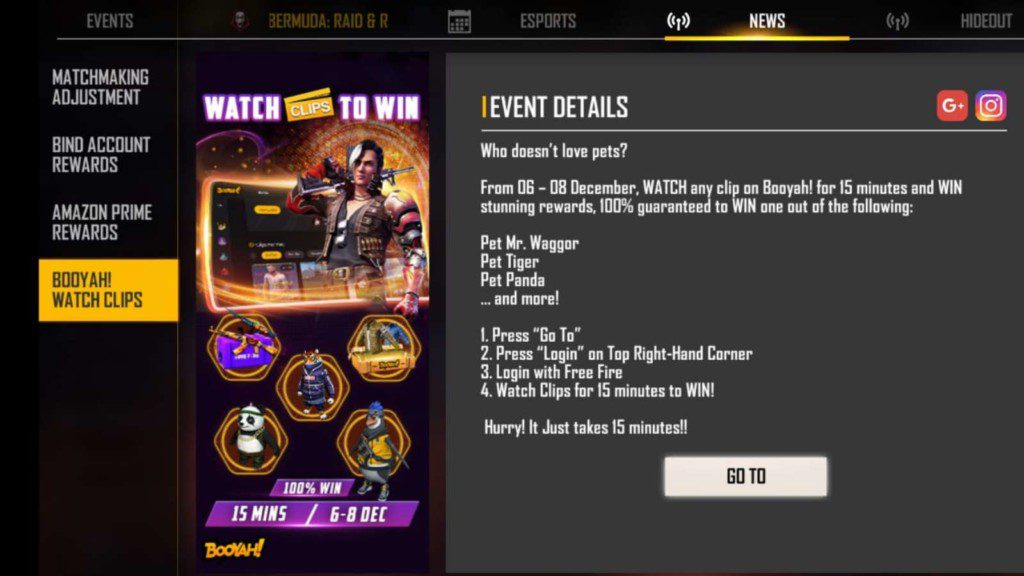 Free Fire Watch to Win events are very desirable for the players as they contain free rewards simply for watching a few minutes of your favourite streamers.
Related: How to obtain the Ice Bones Treatment Sniper in Free Fire?
This new Watch to Win event focuses primarily on the Pets section and will give out a variety of free pets. The prize pool for this time includes the following:
Pet Mr.Waggor
Pet Tiger
Pet Panda
Weapon Loot crates
Booyah Loot crate
and more
This new event will stay in the game from 6th December till 8th December, 2021 and features a horde of rewards. They simply need to open the game and watch 30 minutes of any stream in order to unlock the rewards.
How to access the Watch to Win?
Step 1: Download the Booyah App on your mobile device.
Step 2: Login to the app using your email and Free Fire ID.
Step 3: Watch any stream for 30 minutes.
Step 4: The rewards will be sent to the in-game Vault.
Follow our Instagram page for more updates on gaming and esports!
Also read: Top 5 Rare Emotes In Free Fire For December 2021