Free Fire events run regularly in the game and provide the players with a variety of rewards. Here is the current Free Fire Watch to Win event for 8th December, 2021 and the rewards that the players can get.
Free Fire is a massively popular battle royale game that has a ardent player base. Likewise, the developers like to keep the game fresh by introducing many events. These events seldom give out free items to the players, but sometimes they can be obtained for free or at a major discount. The Watch to win events are a regularly recurring event and often give out great items daily!
Here is the reward pool for the Free Fire Watch to Win event for December 8th, 2021.
Free Fire Watch to Win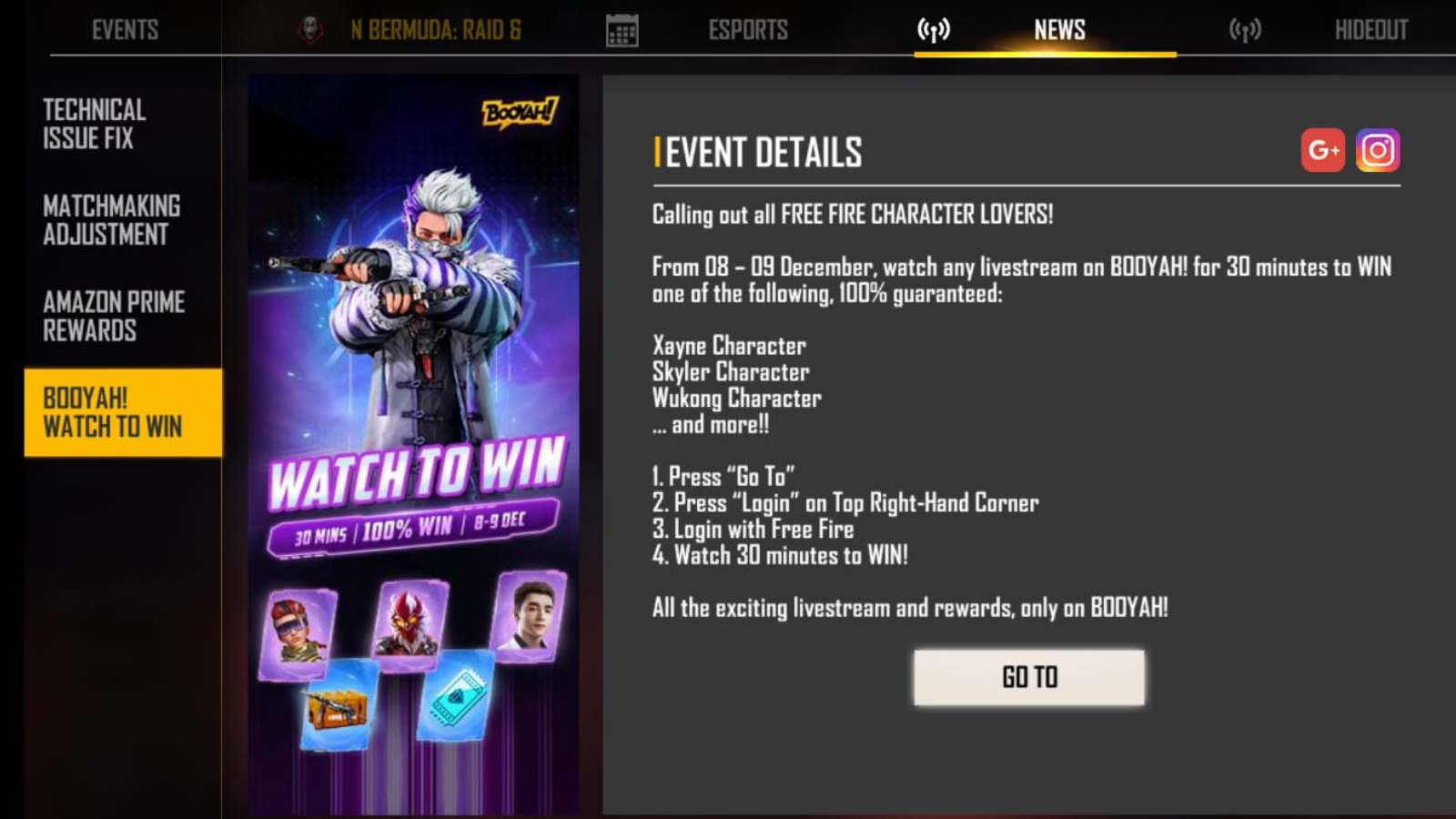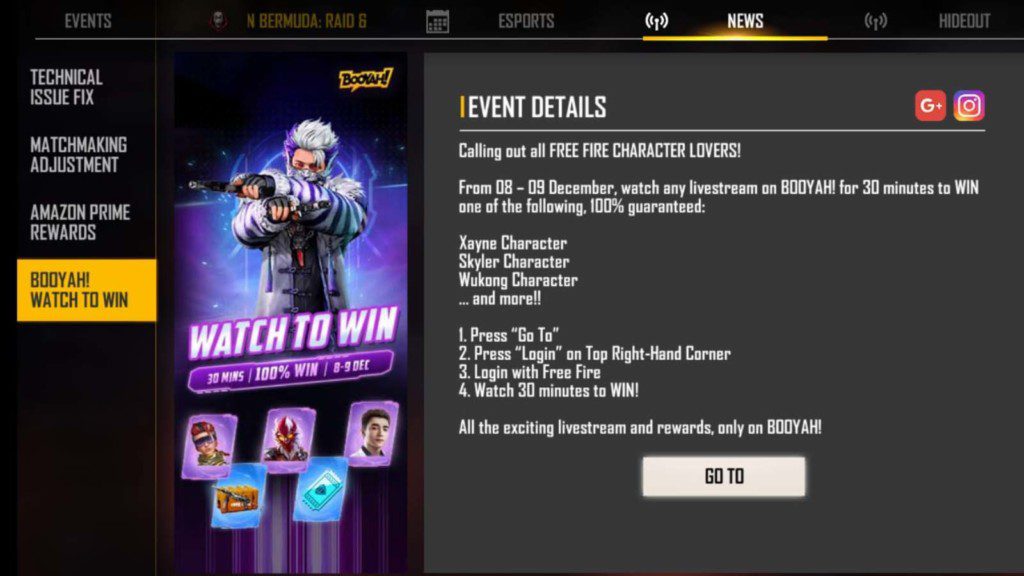 Free Fire Watch to Win events are very popular among the player base as they give out free rewards simply for watching streams. This new one will run from 8th December till 9th December, 2021.
Related: Top 30 Best Stylish Nicknames In Free Fire For December 2021
The Booyah Streaming app is the exclusive streaming platform for the Free Fire players. This is used by content creators and streamers of Free Fire to get in touch with their viewers and also create great content.
The developers at Garena sometimes run events that allow the players to get free items by watching a certain amount of streams per day. The Free Fire Watch to Win event for today feature some great characters to obtain. The watch to win features the following rewards:
Xayne Character
Skyler Character
Wukong Character
Diamond Royale Voucher
Booyah Loot Crate
And more!
How to access the event?
Step 1: Download the Booyah app on your mobile devices.
Step 2: After this login to the app with the "Login" option on the top right.
Step 3: Use your Email and Free Fire ID to login.
Step 4: Watch the streams for about 30 minutes and it will unlock the rewards.
Follow our Instagram page for more updates on gaming and esports!