Gamescom is among the most popular and biggest annual video game events as many of the popular publishers and studios announce their upcoming projects too. Here in this article, we will take a look at the Gamescom 2022 schedule expected games, and publishers.
Gamescom 2022 is announced and is all set to take place in the coming weeks as well. This time after 2 years of hiatus Gamescom will take place in person for the 2022 edition. With many huge publishers like Ubisoft, Xbox, and more promising fans to reveal their upcoming projects and titles. Let's take a look at everything you need to know about the upcoming Gamescom 2022 schedule, expected games, and publishers.
Related – Fortnite x Destiny 2 Collaboration New Leaks And Upcoming Skins
Gamescom 2022: Schedule, and Publishers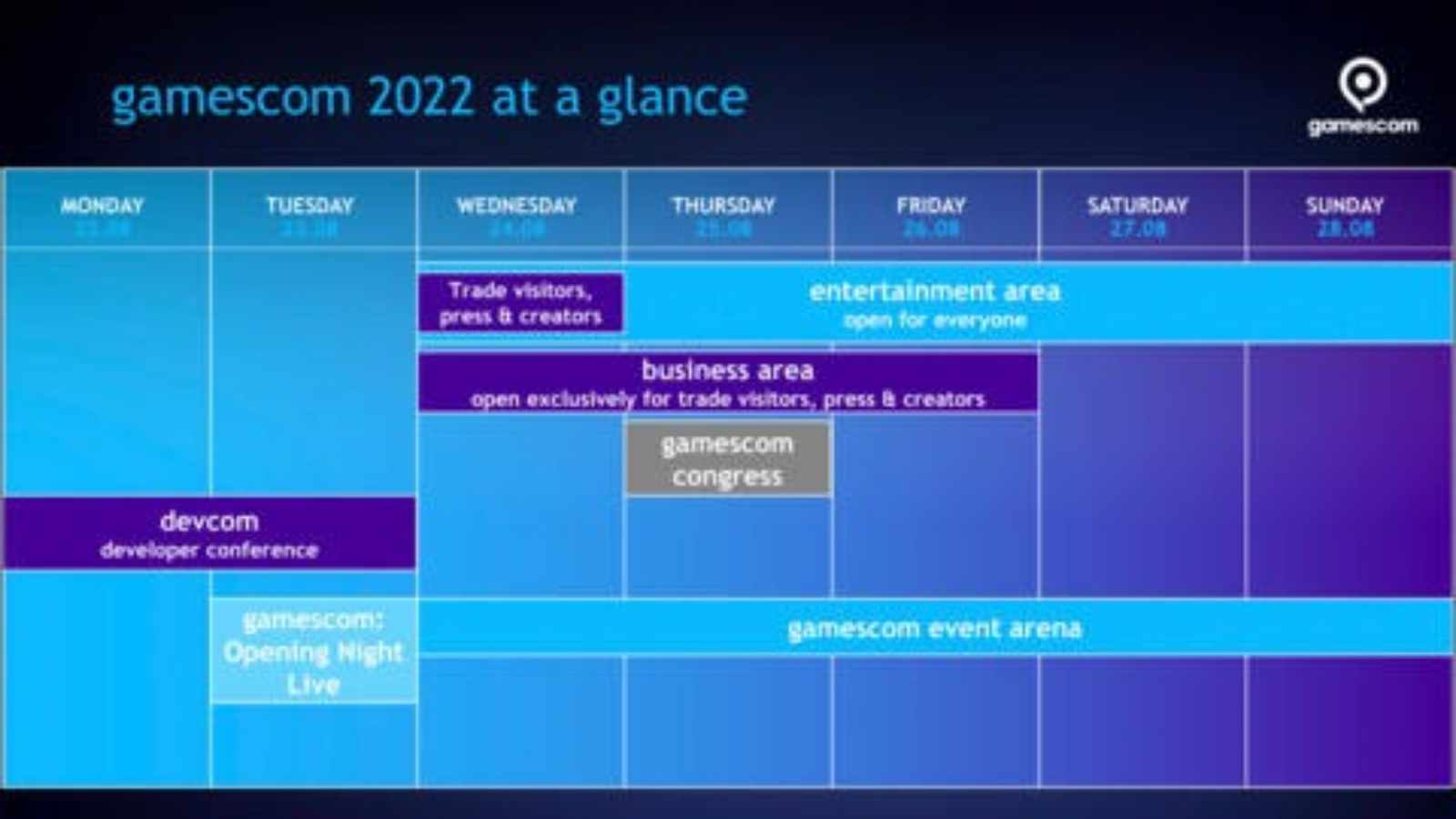 The upcoming Gamescom event is planned as a hybrid event as it will be taking place both online and in-person simultaneously. This year's event is also held in person for the first time since 2019 due to COVID-19 pandemic restrictions. The event will take place from August 23rd to August 28th, 2022 at Koelnmesse in Cologne, Germany.
Gamescom will feature a number of new updates for players all across the globe, with exclusive interviews, video game demos, and exciting new title reveals. There are over 500 companies and studios joining this year's Gamescom edition some of the popular publishers are as follows:
Xbox
Bandai Namco
Koch Media (PLAION)
Team17
SEGA
THQ Nordic
Warner Bros. Games
505 Games
Ubisoft
Also, Read – Top 5 Most Valuable Items In Animal Crossing New Horizons
Gamescom 2022: Expected Game Reveals
Many popular publishers have released their list of games they will put on display at the upcoming event. Xbox has released a detailed schedule of the games they will put on display at the six-hour event on August 25 at the Xbox booth. The confirmed titles to be put on display by Xbox are as follows:
Microsoft Flight Simulator (Asobo Studio/Xbox Game Studio Publishing)
Gunfire Reborn (Duoyi Games/505 Games)
Sea of Thieves (Rare Games/Xbox Game Studios)
Lies of P (Neowiz)
High on Life (Squanch Games)
Grounded (Obsidian Entertainment/Xbox Game Studios)
Pentiment (Obsidian Entertainment/Xbox Game Studios)
A Plague Tale: Requiem (Asobo Studio/Focus Entertainment)
Minecraft Legends (Mojang Studios & Blackbird Interactive/Xbox Game Studios)
Planet of Lana (Wishfully/Thunderful)
Age of Empires IV (Relic Entertainment & World's Edge/Xbox Game Studios)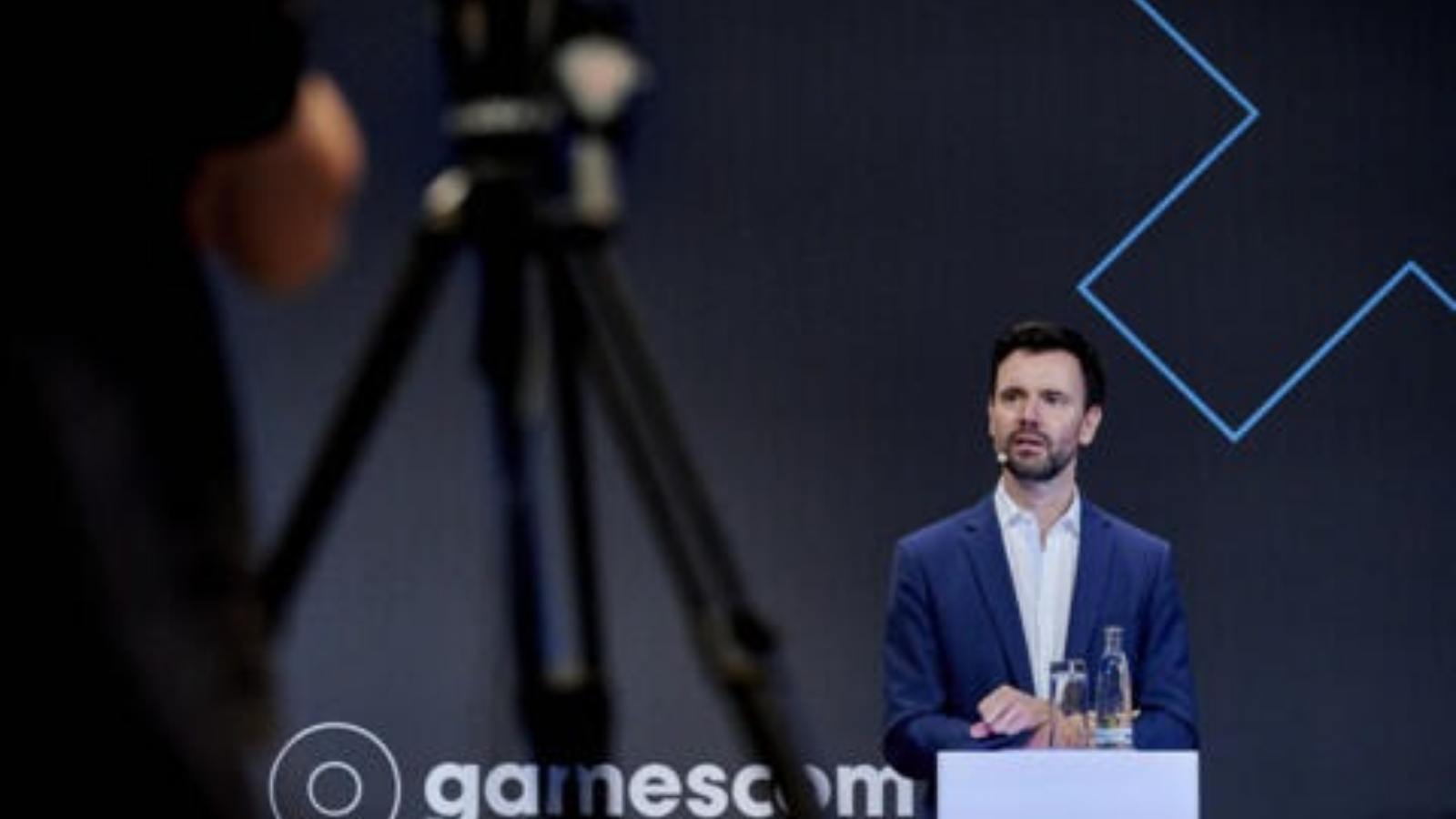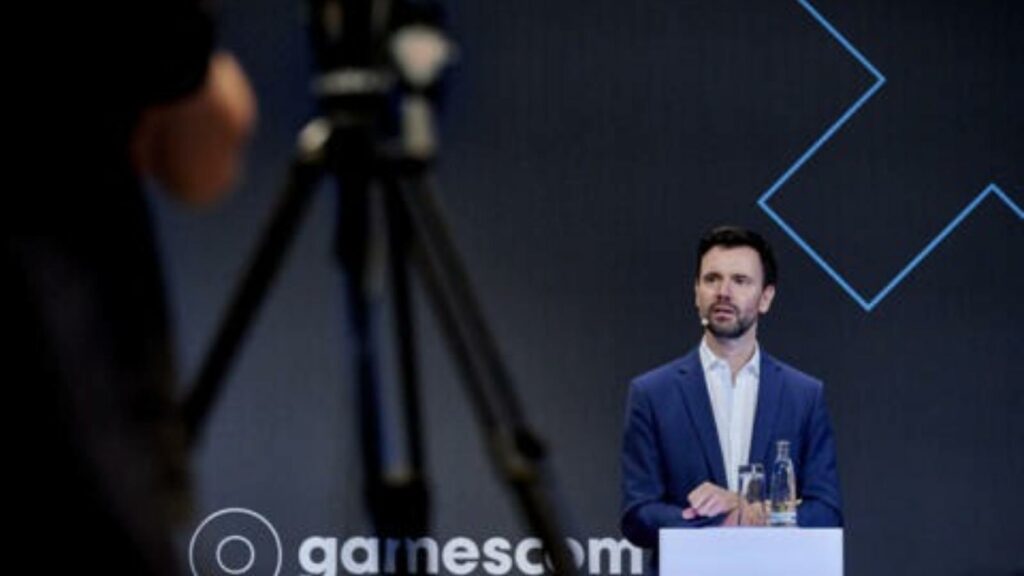 Bandai Namco has recently become popular among players due to the success of the Elden Ring. Although Bandai Namco has not released an official list of showcasing titles at the event. However, fans are expecting a new Tekken title and a new DLC expansion for Elden Ring to be announced at the event.
Ubisoft has been through tough times after facing countless controversies regarding the workspace environment and awful treatment of developers. This has led to publishers skipping all the major gaming events of this year. Although Ubisoft will be attending Gamescom 2022 and will showcase its major upcoming titles during the event. 'Mario + Rabbids Sparks of Hope' and 'Skull and Bones' are the two significant titles set to be released this year.
SEGA has confirmed its upcoming title the open-world Sonic game, Sonic Frontier for Gamescom 2022. The title will receive a world premiere during this event which might give the game a final release date too. Apart from the Sonic Frontier SEGA's real-time strategy games like Company of Heroes 3 and Soul Hackers 2 might also feature at the event.
Also, Read – Top 5 Best Anime Skins In Fortnite