"Death smiles at us all; all we can do is smile back." A famous quote by Marcus Aurelius. If any one of us has ever played Dead By Daylight, then we'd come across a very popular Twitch Streamer that went by the name Puppers. Know for his Dead by Daylight streams; Twitch Streamer Puppers rose to popularity due to his positive content. The streamer was actually a beacon of positivity that fans just adored. Unfortunately, Puppers peacefully passed away at the age of 32 on 2nd June 2023.
In 2020, doctors diagnosed Puppers with terminal ALS, which is an incurable nervous system disease. Since then, his friends, that go by the usernames Eshleee, Sunshine, and Silver, have rushed to him and provided Max with care & support. Furthermore, back in 2021 & 2022, they hosted an online Dead By Daylight tournament. It was named "Light in the Fog," and it actually became a huge thing in the streamers industry.
This tournament was actually a fundraiser for the Late Twitch Streamer Puppers to help with his treatment. The fundraiser collected $270,000 for his treatment in 2021 and 2022. Moreover, a lot of famous streamers came to his aid, including Mr. Beast, one of the wealthiest streamers of all time. The group is requesting donations from the community for funeral expenses and any unpaid medical bills associated with his treatment.
In a recent tweet from the official Twitter page of the Light in the Fog states, "Forever in our hearts, eternally comfy." Fans loved Puppers' catchphrase, which this tweet refers to. Puppers used to always end his streams by saying, "Stay comfy, because if you're comfy, you're winning." Fans and Max's friends are all mourning his death and hoping for the Streamer to be at peace finally.
Related: "Like it's been f**king a living nightmare," xQc addresses ex-girlfriend Adept's recent marriage claims
Goodest Boy Puppers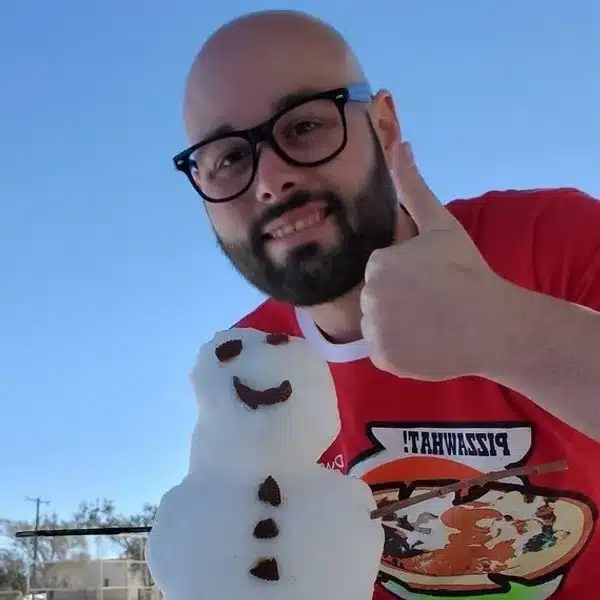 The late Twitch Streamer Puppers was always known for his positivity. Fans and friends loved the streamer, Puppers, also known as Max. In an interview with BBC, his friend Sunshine said,
"Being his caregiver as he fought this absolutely awful disease was the biggest test and the biggest joy of my life. I will never forget him, and a piece of my heart will remain empty without him."

Sunshine
His other friend Silver said that they "will always remember" Max's laughs, along with playing Dead By Daylight with them. Eshlee called Max a 'Beacon of Positivity.' All his friends said,
"I can't think of a single person who has had a greater impact on my life or the lives of so many."

Eshleee, Sunshine, and Silver
And not just his friends, but even the Official Twitter handle of Dead By Daylight released a twee honoring the Streamer. A tweet from Max's Twitter handle after his passing away, probably done by one of the friends, read, "Puppers/Max loved you all so very much! Thank you for all of the love and support throughout his career – making you all happy is truly what he lived for." Fans' heartfelt reaction to this can be seen in their tweets:
Rest in peace ❤️ You will be very missed

— GEK✨ (@GekGemu) June 2, 2023
He was a hero for us all and heroes will never die in our hearts. Farewell brother!

— Pyo (@wildpyo) June 2, 2023
We will miss you Puppers but we shall never forget you.

Thank you for all the entertainment you provided to us. You never once grew an ego and you made us all feel as though we were part of an extended family.

Rest well my good man.

— SerenitySoloReacts (@S_Solo_Gamer) June 2, 2023
You are a great man you'll stays forever in my heart with great respect and admirations you were the few that bring me in dbd i dedicate my 1700 hours in dbd to you, may you find peace and well deserved rest .

— Sama (@S4m4_ttv) June 2, 2023
And thanks to him for all the joy and happy light he radiated, he will be missed.

— Lillithra (@lillithra) June 2, 2023
Sending all my love and hugs 💙

— Sh0wTig3r🐯 (@Sh0wTig3r) June 2, 2023
Paying my respects,he was an awesome guy and a hell of a fighter,rest easy dear friend with love!

— Coywolf (@Coywolfi) June 2, 2023
The Twitch Streamer Puppers was a fan favorite and would remain so forever. His passing away has devastated the community, which is mourning the loss of a gentle and positive soul. He was an amazing streamer and one of the few actually to spread positivity all around. He will always be remembered in our memories and go down as a legend in history.
In case you missed it: