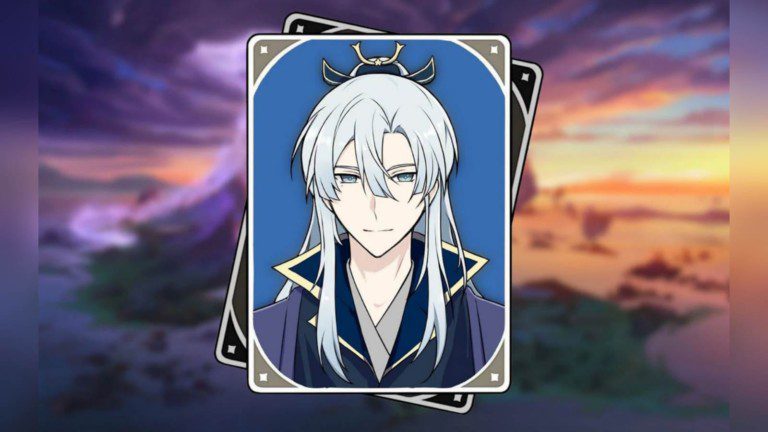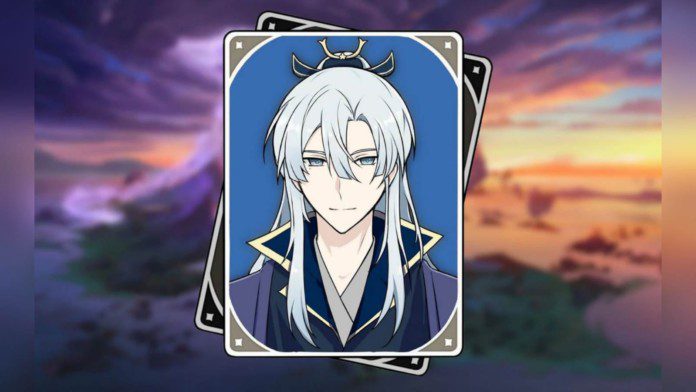 Data miners of Genshin Impact are engaged all the time to uncover details regarding the anticipated characters or events. Recently, after the announcement of beta recruitment, some Genshin Impact 2.6 leaks are circulating that throw some light on Kamisato Ayato.
New characters always excite Genshin Impact players but what is more surprising, is that players are getting hyped up for a character whose face has not been revealed yet. That shows the popularity of Kamisato Ayato, a male character who was first teased during the character teaser of Arataki Itto. Players who were saving their primogems for Ayato, it looks like Genshin Impact 2.6 leaks have a piece of good news for them.
Read More: As the beta recruitment for Genshin Impact 2.6 begins, Fans are excited about Kamisato Ayato leaks
Genshin Impact 2.6 leaks hint on the possible abilities of Kamisato Ayato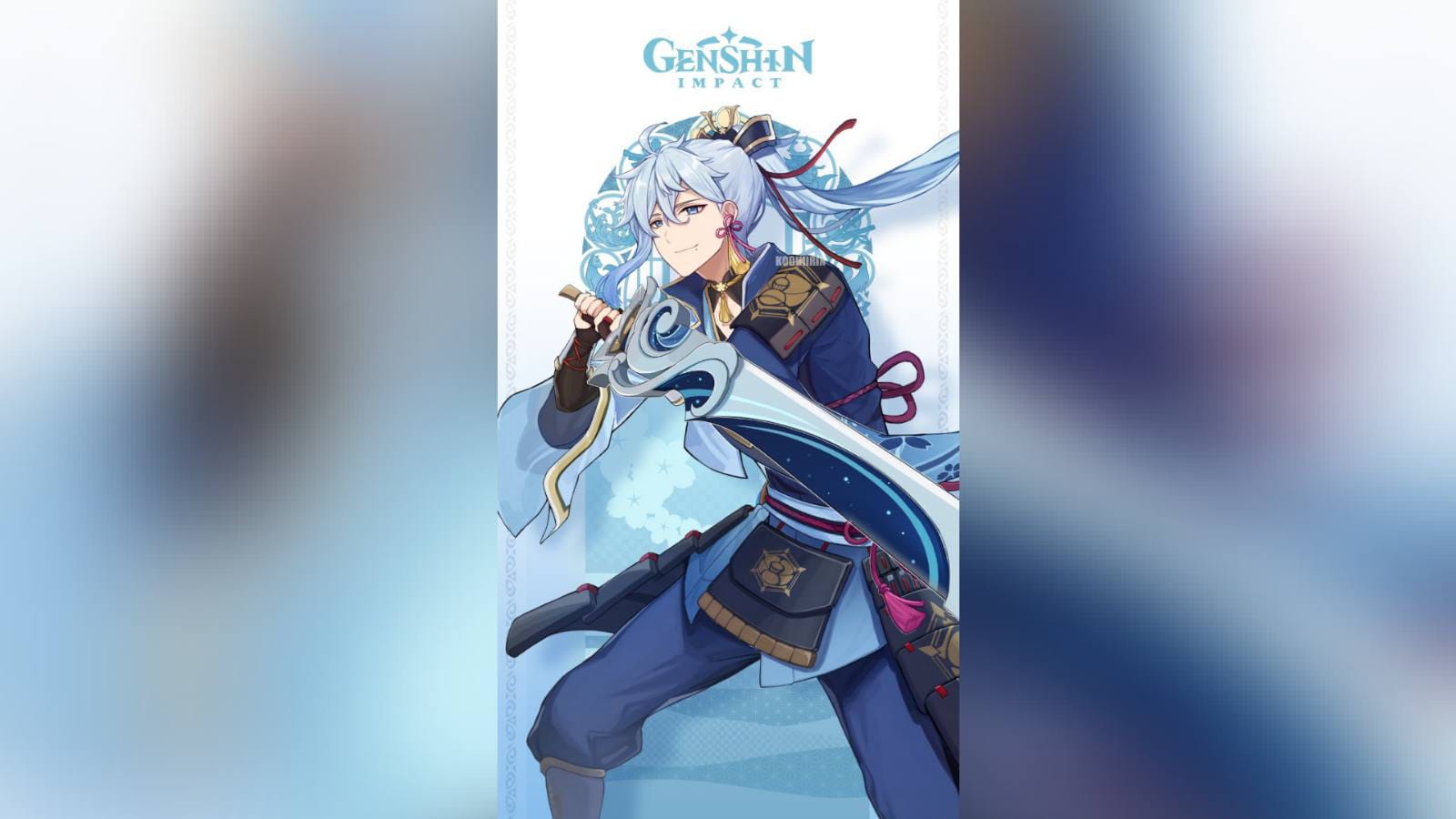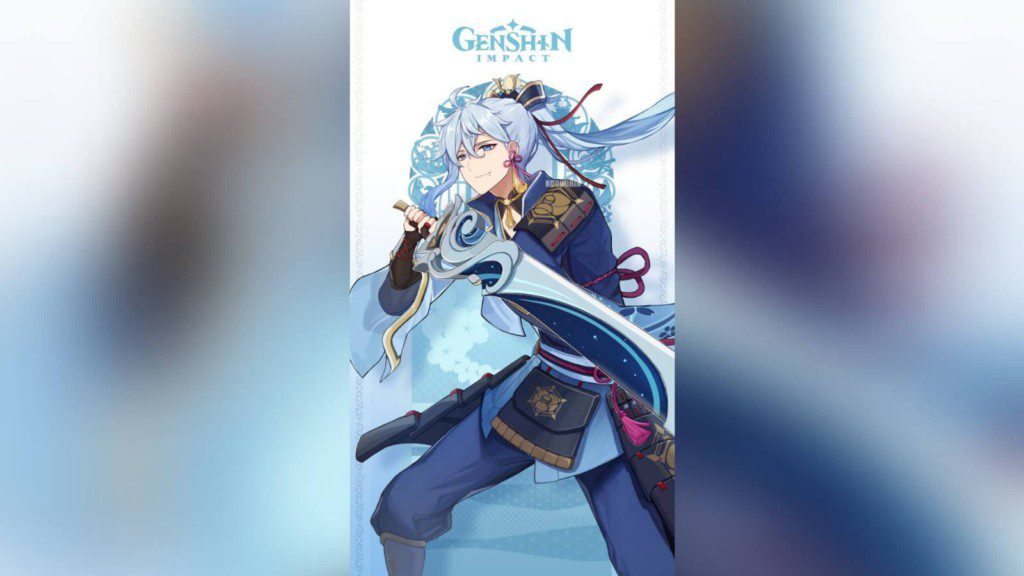 Kamisato Ayato is the brother of Kamisato Ayaka, a playable character in Genshin Impact. Being the head of the Kamisato clan, he mostly preferred to stay behind. From Itto's teaser, it was revealed that Ayato and Thoma are quite close. Players were quick to decipher that the background voice is actually of Ayato. He was also referred to in the voices of Raiden Shougun and Sayu.
Even though fans were excited for the arrival of this character, it was informed by data miners that will not be available until the 2.6 update. Fortunately, Genshin Impact 2.6 update leaks have revealed some drawings which give a minor hint on Kamisato Ayato's elemental skill and burst.
From the above picture, players will be able to find out that Ayato being a Hydro user will be able to swap between two weapons. Fans might remember the NPC named Nobumuri who said, "Kamisato Ayato not only has excellent swordsmanship, but has great skill with a polearm." Ayato can swap easily between swords and polearms, similar to the game play technique of Raiden Shougun.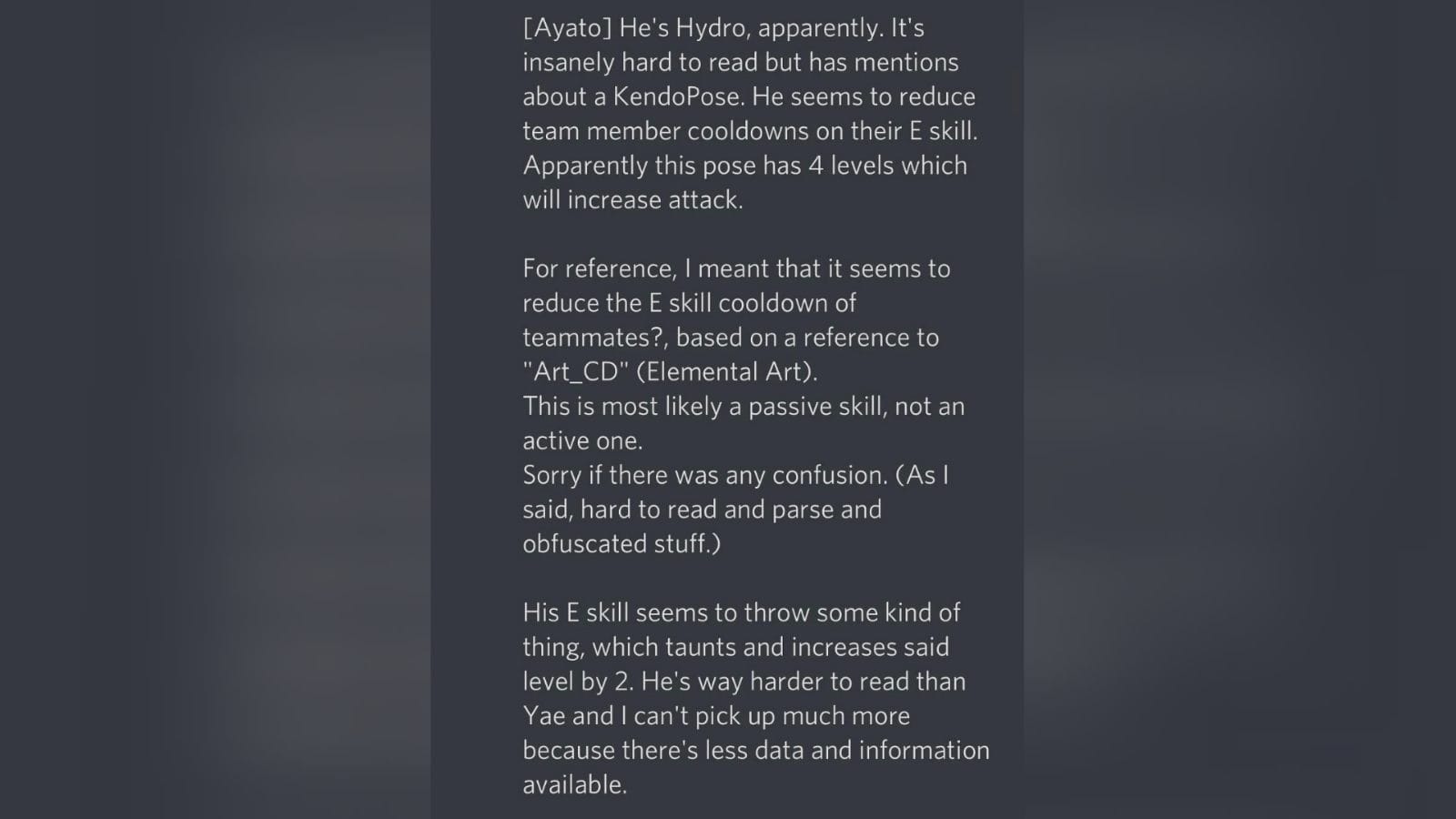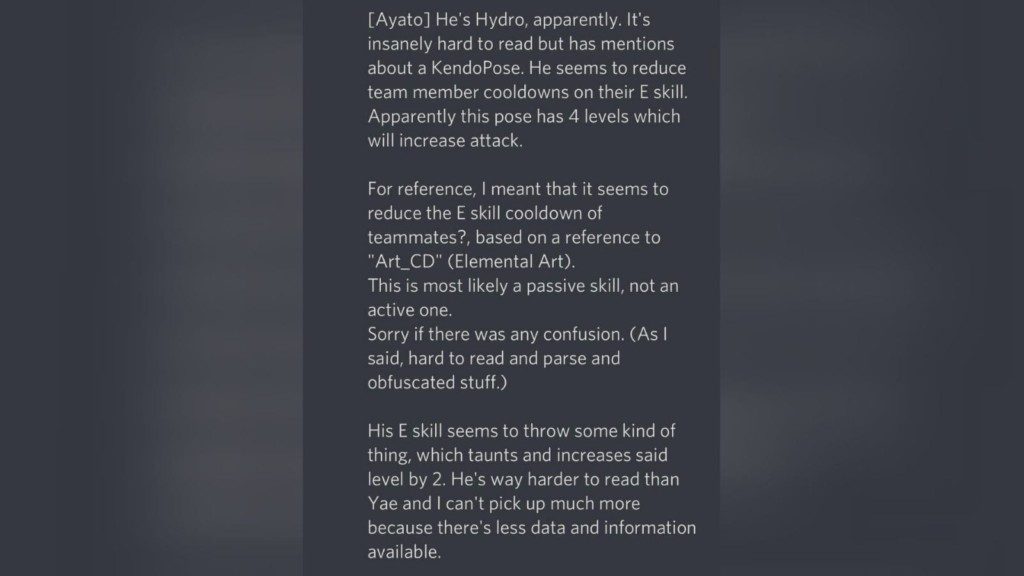 It is important to note that these Genshin Impact 2.6 leaks are based on drawings and some changes might be visible in the future once the beta test recruitment of the 2.6 update is concluded. The above picture is a neater version of a leaker who drew Yae Miko's kit before, however, fans should wait for further revelations. Some leaks also suggest that Ayato will be the first banner in 2.6 update.
Earlier some Kamisato Ayato leaks were made on the discord server of Wangsheng Funeral Parlor. His possible talent and elemental skill has been mentioned below:
Possible passive: Can reduce a teammate's Elemental Skill cooldown
Elemental Skill: Ayato can throw something that taunts nearby enemies
Other Genshin Impact 2.6 leaks suggested that Shikanoin Heizou might also become a playable character in the update. Dainsleif who remains one of the most mysterious character in the game might also be seen in the 2.6 update.
Also Read: Diona's birthday in Genshin Impact: Date, gift items, and more details