Lantern Rite Event was one of the most popular events of Genshin Impact to date. The event has returned in the current update with the name Genshin Impact Fleeting Colors of Flight Event. Out of all the free rewards, the 4-star Liyue character which can be summoned for free has amassed the most attention.
Genshin Impact Fleeting Colors in Flight Event was released on the game on 25th January. The event was accompanied with the release of the rerun banners of two 5 star characters, Ganyu and Zhongli. While players might have been farming their primogems for them, they certainly would not miss the chance of obtaining the free 4 star character hailing from Liyue. This article discusses the way of obtaining the character.
Read More: Best Zhongli build in Genshin Impact: Artifacts, weapons and more
How to obtain the free 4-star Liyue character in Genshin Impact Fleeting Colors of Flight Event?
Just like Lantern Rite Event 1.3, Fleeting Colors in Flight has two different exclusive rewards for the players which can be obtained without spending your precious primogems. Players can claim Ningguang's outfit, "Orchid Evening Gown" for free as well as a 4 star character hailing from Liyue in the Prosperous Partnerships shop. Players can choose any one character of their choice from the list: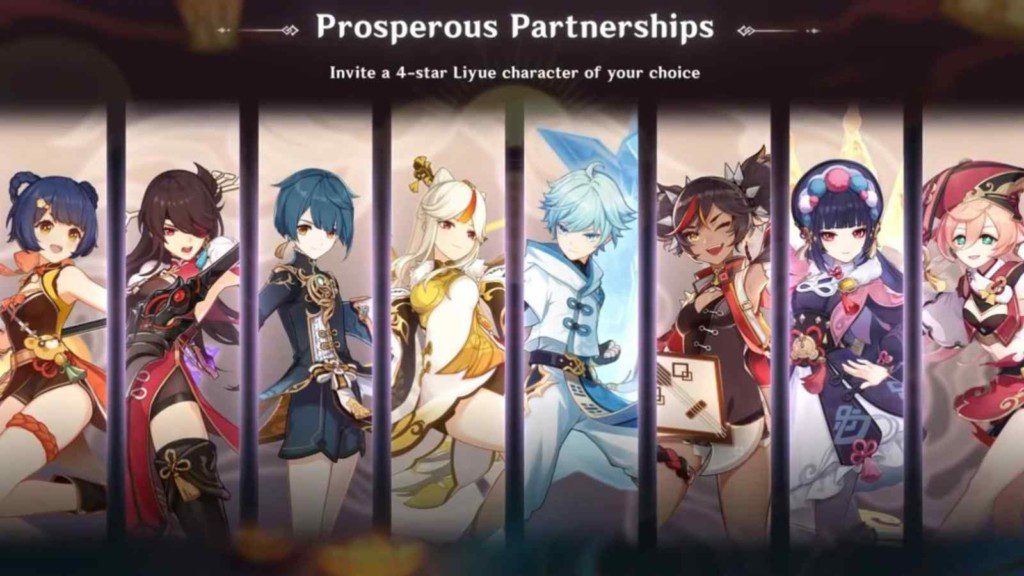 Beidou
Chongyun
Ningguang
Xiangling
Xingqiu
Xinyan
Yanfei
Yun Jin
---
For being eligible for the Genshin Impact Fleeting Colors in Flight, players must hold Adventure Rank 28 or above and should have completed Archon Quest, Chapter I: Act III A New Star Approaches and Interlude Chapter: Act I: The Crane Returns on the Wind. This event will provide a great way to obtain the newly released Geo character Yun Jin for free, therefore, players should have a look at the way of obtaining her.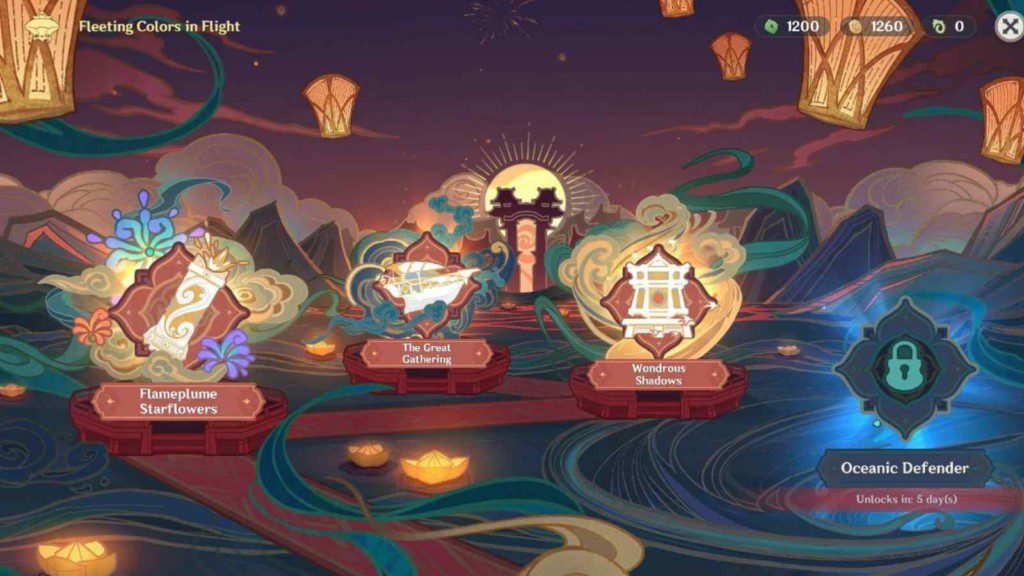 Players can summon only one Liyue character and the following items are required for summoning the character:
1000 Affluence Talisman
1000 Conquest Talisman
Affluence Talisman: This event currency can be obtained via two themes in Genshin Impact Fleeting Colors of Flight Event. Players should complete the challenges given in Flameplume Starflower where they need to smelt fireworks. Another way of obtaining the currency is the Wondrous Shadows theme where players need to solve shadow riddles.
Conquest Talisman: This currency can be obtained in the Oceanic Defender theme. Although the event has not been unlocked yet, players can be sure of procuring the required number of Talismans once the theme unlocks.
---
Which 4 star character should you summon?
Now, Travelers might face a dilemma as to which character they should summon in the Prosperous partnerships shop. If they are someone who likes to keep a variety of characters, then summoning for Yun Jin, the newly released Geo character would be recommended. On the other hand, if they lack a Pyro Sub DPS character, then they should certainly go for Xiangling as she is one of the most versatile characters in the game.
Also Read: Best Ganyu build in Genshin Impact: Artifacts, weapons and more