After Raiden Shogun and Al-Haitham, Genshin Impact is bringing another Honkai Impact character who has been named 'Kaveh' here. The character has not been revealed officially but leaks have been able to showcase his appearance from beta game files.
Kaveh's appearance is only available at the front side right now, it is therefore difficult to determine the length of his hair. However, players are currently aware that Kaveh dons blonde hair and has eyes of the similar color.
Kaveh happens to be the roommate of Al-Haitham as well as the architect of the Palace of Alcazarzary in Sumeru. He is reported to become a playable character soon but first Travelers will greet him as NPC because he might make an appearance in upcoming Archon Quests.
Read More: Nahida banner in Genshin Impact: Release date and 4-star characters revealed
Who is Kaveh in Genshin Impact? Element and weapon discussed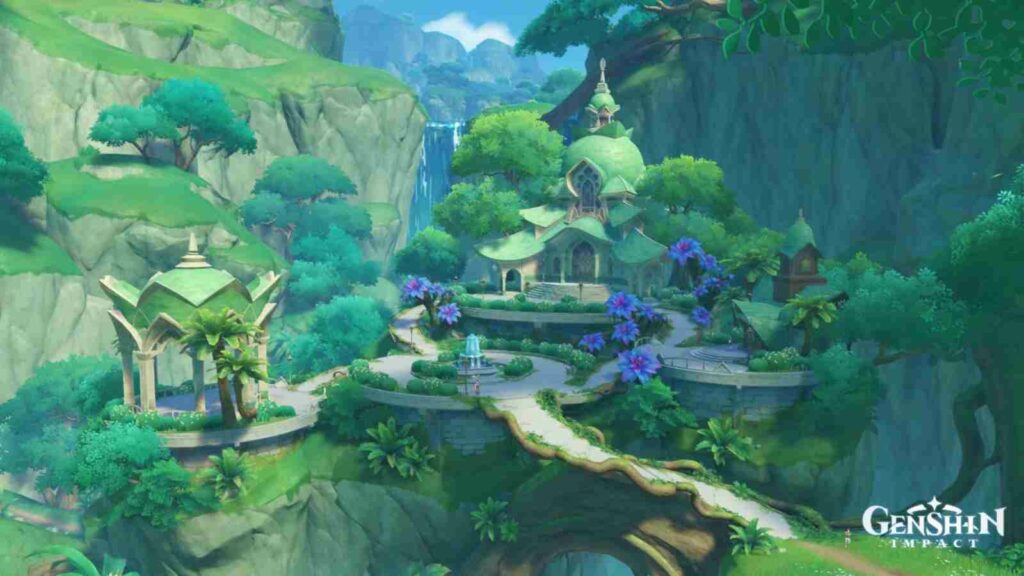 Kaveh was initially considered to be Sumeru's Ayato as HoYoverse didn't reveal him despite giving major hints on his appearance at the 3.2 livestream. Players were certainly disappointed on his absence from the special program, but the leak came right on time.
The alleged leaked photo of Kaveh in Genshin Impact comes from the Chinese server but it appears to be reliable as prominent leakers have confirmed him to be Al-Haitham's roommate. Players might have already heard about him in the voice lines of the existing Sumeru characters.
His element is being speculated as Dendro with a 4-star rarity, but this information is very subtle as none of the leaks have mentioned or addressed anything about his element and weapon. The only confirmed thing about him right now is that his combat abilities will include building things.
Also Read: Genshin Impact leaks reveal the release roadmap for 3.3 update characters and beyond
When will Kaveh release in Genshin Impact?
His NPC appearance could come sometime around the 3.3 update where Scaramouche and Faruzan will become playable. His release date is however not confirmed as the recently leaked Sumeru character release roadmap in Genshin Impact does not mention Kaveh.
Players can still expect him to become playable with Al-Haitham who is rumored to release in the 3.4 update along with Yaoyao, a 4-star Dendro character using polearm as her weapon. If Kaveh's rarity remains unchanged as is being speculated, then there is a greater possibility of becoming playable unit next year in the 3.4 update.
Also Read: Genshin Impact 3.2 livestream codes revealed as Twitch program concludes