This VCT season was dominated by underdogs, with each squad putting up a valiant battle to win the championship. Additionally, there were a number of players that won over fans from all around, like ZmjjKK, Demon1, and others. However, teams with strong rosters, like the Sentinels, did not fare well at all. And with poor performance, Orgs are in the process of bringing in a roster change. Furthermore, even Global Esports is bringing in a change by signing Paper Rex IGL Benkai into their roster.
The current stagnant VCT season is going into quite a makeover. Many famous Orgs are in a phase of improving themselves by bringing in experienced players. Teams are constantly changing their rosters throughout this entire off-season. Sentinels, with a poor VCT 2023 season, is actively reshaping their roster and is bringing in experienced Pro players from major Orgs!
And Global Esports is not anywhere behind in the race for bringing in a new roster. After GE's two key players, Ayrin and Monyet, left the Org recently, the team was in shambles. But it looks like GE will be back on track for the VCT 2024 season real soon.
Related: Sentinels sign former M80's Valorant Pro johnqt as their new IGL VCT 2024 season
Global Esports signs former Paper Rex IGL Benkai as the teams new IGL
GE's performance in the VCT 2023 season was really poor. They only managed to win three of the 11 games they played in the 2023 season. They were only invited to participate in one international competition, and even that was because every team was invited to the event. Furthermore, with a majority of their roster leaving, a formidable roster change was pretty imminent for GE. And that's what they are in the midst of achieving for their upcoming VCT 2024 season.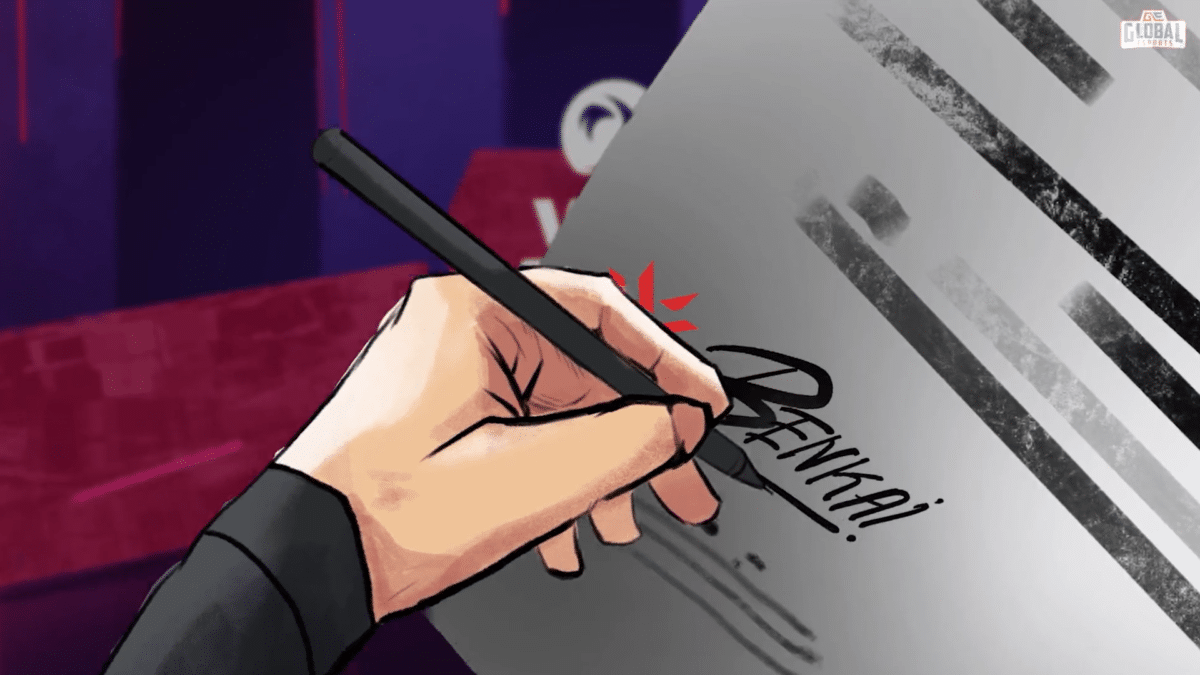 And the Org has brought in the former Paper Rex IGL Benkai into their roster. Benkai has been a formidable player, playing for Paper Rex since 2021. The Pro player has loads of hands-on experience with VCT Master Reykjavík & Copenhagen. Benkai is going to be the new team IGL and will lead the team to glory in the VCT 2024. This is a huge roster change from GE!
Furthermore, Global Esports is still short two players for a five-man team, so fans are speculating who the new additions to the team after Benkai would be. Considering their poor performance,
In case you missed it: