One of the weekly challenges in Fortnite Chapter 4 Season 1 tasks players with blocking shots while holding the Guardian Shield. This challenge is divided into five stages. Completing each stage will earn you 16,000 XP for a total of 80,000 XP. This XP can then be used to earn Battle Stars for the current season's Battle Pass.
To find a Guardian Shield in Fortnite, you'll need to search for Oathbound Chests. These are long, white and gold chests that can be found in the orange areas of the map, often near castles or forts. There are several of these Oathbound Chests scattered throughout these orange areas, but it's worth noting that they don't always spawn, and finding a Guardian Shield in one of these chests is not guaranteed.
To increase your chances of finding a Guardian Shield, you should go to an area with a high number of potential Oathbound Chest spawns. Some of the best places to find a lot of these chests and Guardian Shields are Breakwater Bay, The Citadel, and Faulty Splits.
Related: Fortnite Ex-Caliber Weapon: Where to Find, and How to Use
How to Use Guardian Shields in Fortnite?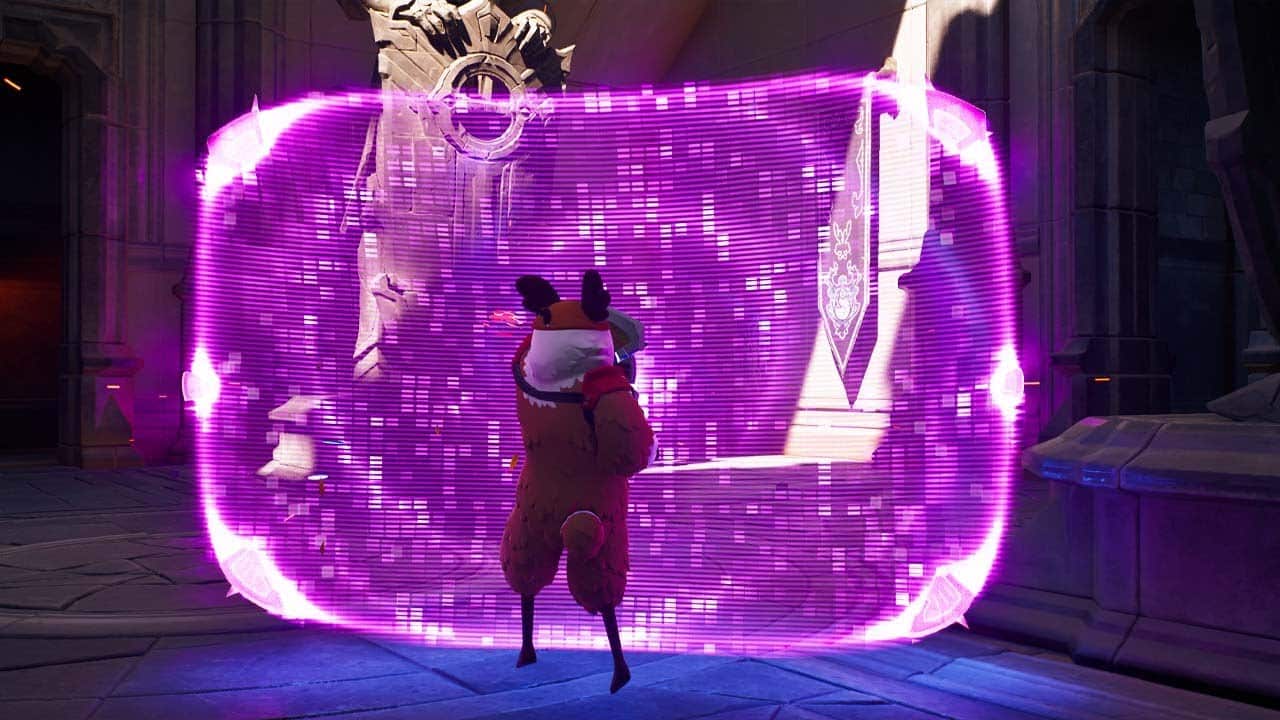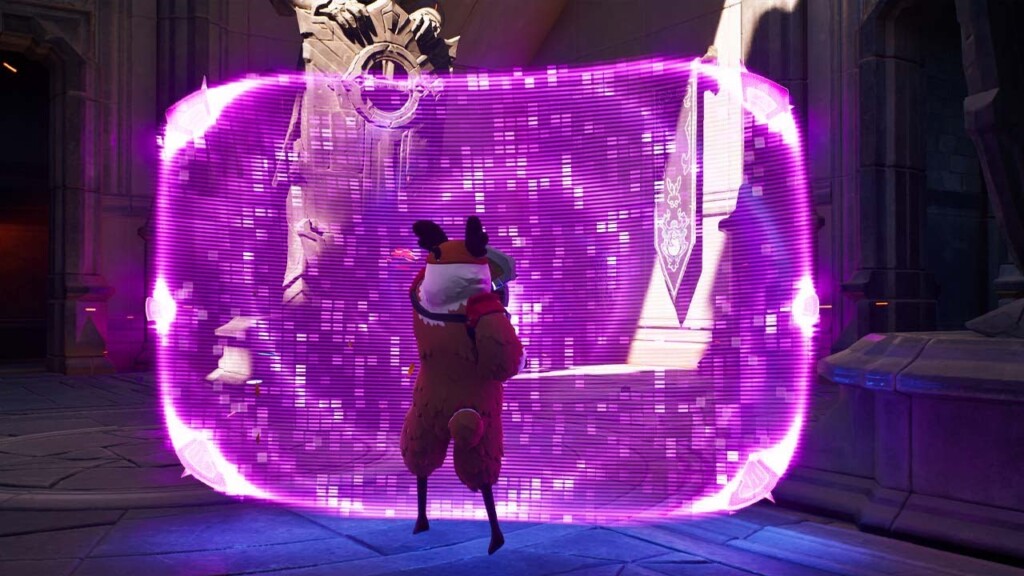 Blocking shots with the Guardian Shield in Fortnite is a useful tactic for protecting yourself from enemy fire and surviving longer in matches. Make sure the Guardian Shield is equipped and then press the same button you would use to shoot a weapon. This will cause a large blue shield to appear in front of you, protecting you from some incoming gunfire.
It's worth noting that the Guardian Shield can also be thrown on the ground to act as stationary cover, and it can protect against melee weapons like the Shockwave Hammer if it lands just in front of the shield. However, using the shield in these ways will not count towards the "Block shots while holding the Guardian Shield" challenge.
It's important to remember that the Guardian Shield's power will drain over time, and you can see how much time you have left by checking the bar next to the shield in your inventory at the bottom right-hand corner of the screen. The shield will also start to turn pink when it's nearly drained.
If you're looking for more information about Epic Games and Fortnite Chapter 4 Season 1, be sure to check out our guides on character locations, Augments, how to get XP fast, and when Geralt is coming to Fortnite. Have fun playing the game!
In case you missed it!