Avalanche Software developed Hogwarts Legacy, an action role-playing video game set in the Harry Potter universe, while Warner Bros. Interactive Entertainment published it. As a student at Hogwarts School of Witchcraft and Wizardry, players attend classes, learn magical spells and potions, and complete quests.
The world of Hogwarts Legacy is full of secrets and challenges waiting for players to discover. The side quests offer a deeper understanding of the game's world and its characters. While the main questline takes you on a thrilling adventure. One such side quest is Troll Control, which requires players to defeat a giant troll that has gone out of control in the village of Brocburrow.
This side quest is not for the faint-hearted, as you will need to take on a Level 30 giant troll. Moreover, to succeed, you must use all the offensive spells at your disposal, prepare well with potions and choose the right spell loadout. However, once you complete the Troll Control side quest, you will be rewarded with valuable XP and the coveted title of Troll Slayer.
Related: Hogwarts Legacy: How to complete A Bird in the Hand puzzle quest
Taking down the Troll in Hogwarts Legacy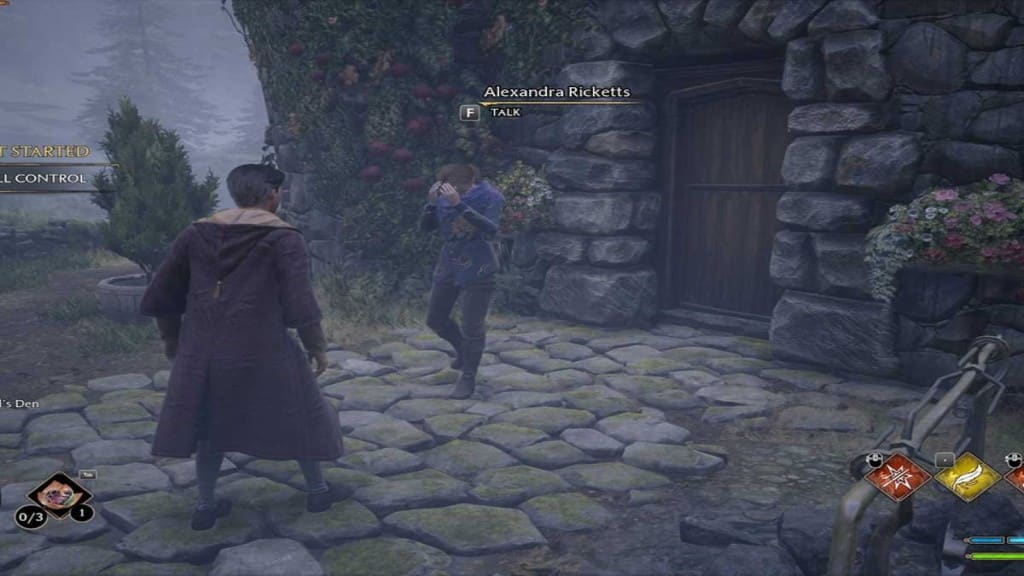 To begin the Troll Control side quest, players need to travel to Brocburrow and speak with Alexandra Ricketts. She earlier befriended the troll. The troll was initially intended to provide security and protection, but it has become uncontrollable. It causes destruction in the village. The villagers have demanded the troll's death, and Alexandra is seeking the player's help to get rid of it.
Players must make their way to the troll's den, which is located approximately 160 meters southwest of the village. To prepare for the fight, players must stock up on offensive spells and potions. As the troll is a formidable opponent that can quickly deplete a player's health. The best approach is to keep a safe distance, and continuously attack with offensive spells while dodging and parrying the troll's attacks.
To draw the Troll to mountain walls is another tactic. The troll will be momentarily startled if it runs at you and crashes against the wall. During the battle, a Dueling Feat will be triggered, requiring players to hit the troll with its own boulder for extra XP. It's best to bring a lot of Wiggenweld health pills if evading and parrying aren't your strong suits.
After defeating the troll, players must return to Alexandra in Brocburrow to inform her of the successful mission. Alexandra will be grateful for the player's help and will award them with the title of Troll Slayer. However, the Troll Control side quest is a thrilling adventure that provides a unique challenge for players and offers valuable rewards, making it a must-play for any Hogwarts Legacy enthusiast.
In case you missed it: