In the latest Hogwarts Legacy update, players can no longer use the Unforgivable Curses/spells, which has created quite a bit of controversy among the community. These are illegal spells in the Harry Potter universe. Players used these spells to fight a really tough boss called Cassandra Mason. Many players were curious to see how the game developers would implement the use of these spells, but now it seems they can't use them at all.
The May 5 update for Hogwarts Legacy fixed bugs and made various changes to the game. However, the removal of the Unforgivable Curses wasn't part of it.
This has frustrated players who had relied on the powerful spells to quickly defeat bosses like Mason.
Related: Hogwarts Legacy joins the $1B club, sells over 15 million copies within 3 months post-release
No more use of Unforgivable curses against Cassandra
In the recent update, Hogwarts Legacy developers Avalanche Software mentioned that they had resolved the issue of using the Unforgivable spells while fighting Cassandra Mason. However, it seems the solution is a complete removal of the use of such spells. Whether this was intentional or just another glitch in the game, the developers have yet to make a statement.
One Reddit user said that he finished the fight against Cassandra without even using any Unforgivable spells. However, Cassandra still mentions the use of such spells. Some have even speculated that the due to the presence of an Auror nearby goes and using an Unforgivable spell goes against the Hogwarts lore. It is possible the developers want to stay true to the Hogwarts books and their stories.
Who is Cassandra Mason in Hogwarts Legacy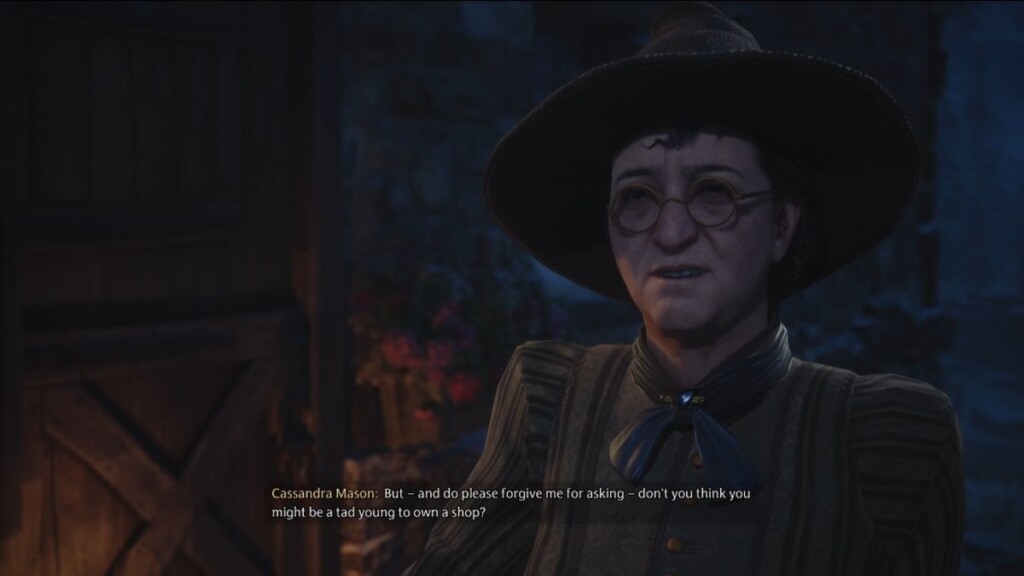 Source Hogwarts Legacy
Cassandra Mason is the final boss for the side quest, Minding Your Own Business. Players will come across witch Cassandra in Hogsmede trying to sell her shop. Players can buy the shop from her and own it. However, after you finish tidying up her shop, you will get trapped in a haunted house. Then you need to find your way out of its long corridors. After a while, you will face Fastidio's Monster, whom you have to beat. Defeating the monster will lead you back to Hogsmeade to face Cassandra Mason.
Players, while battling Cassandra, used spells like Crucio, which tortures the target. Imperio, which lets the spellcaster get control over the target. Finally, Avada Kedavra eliminates the target. However, the new update restricts players from using such spells, making the fight even more difficult.
In case you missed it: