Like any other game, usernames serve as your identity in Minecraft. You must have a username to have a Minecraft account, Your friends can find you and connect with you with the help of your username. Since there are different editions of the game, the process of changing the username differs from edition to edition. Additionally, Minecraft also offers a cross-platform multiplayer feature. It can be confusing to change your Minecraft username on your preferred platform in a specific edition.
Furthermore, there are guidelines you need to follow in order to successfully change your username. You can change your username once per 30 days so pick your username wisely. The username must be 3–16 characters long, contain only English letters, only digits 0–9, and only an underscore for special characters. Your username will always be connected to your account no matter how many times you change it.
Here's how you can change your username in Minecraft Java Edition and Bedrock Edition.
Related: Paper in Minecraft: How to make, uses and more in 2023
Change your username in Minecraft in Java Edition And Bedrock Edition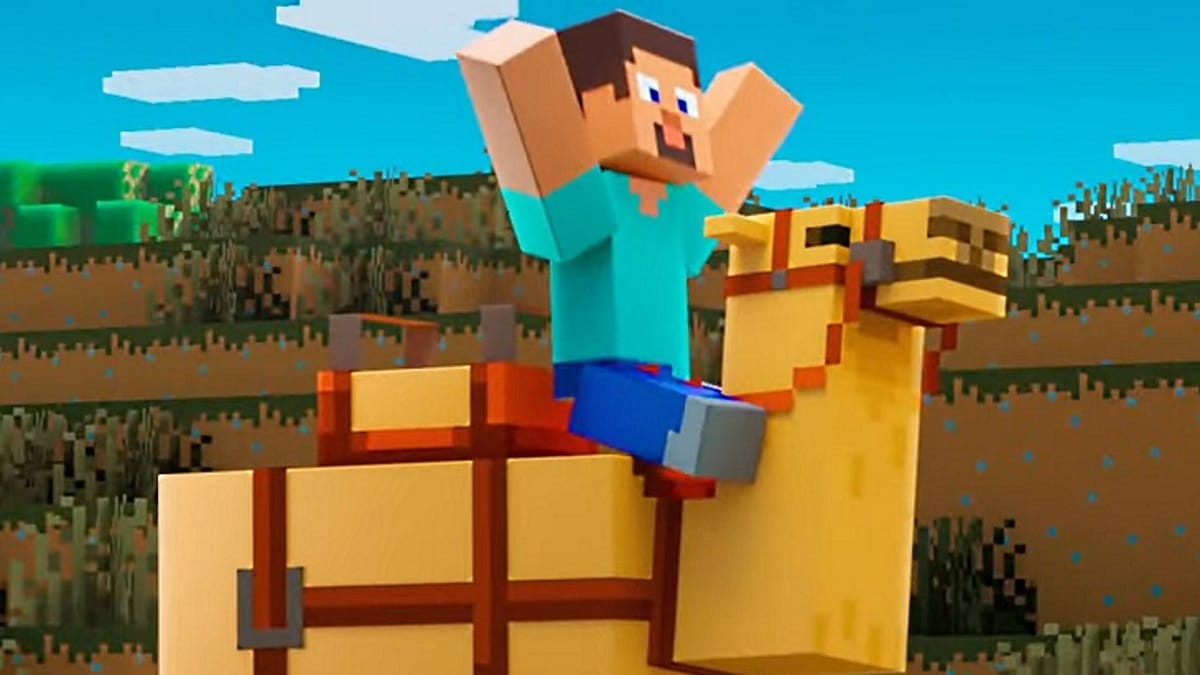 Changing username in Minecraft Java Edition
First, visit Minecraft's official website and log in with your Microsoft account.
Navigate to your profile information. It will be in the top right corner under your username.
Now, under Minecraft Java Edition, click on "Profile Name".
Type your chosen new username in the "Java Profile Name" text field.
After typing the username, click the "Change Profile Name" button. You have a new username now.
Changing username in Minecraft Bedrock Edition
Since you can play Minecraft Bedrock Edition on Windows, Xbox, Android, iOS, Playstation, and Nintendo Switch, the procedure to change your username on all platforms is different. However, the steps for changing the username on Windows and Xbox are the same, and, the steps for Android and iOS are the same. The procedures to change the username in all platforms are as follows:
On Windows and Xbox
All you have to do is modify your Microsoft account's Gamertag. To do this, take a look at the following steps:
Open the Xbox app on your PC/Xbox.
Go to your profile and click on settings.
Next to your current Gamertag, select the Change Gamertag option.
After that, a website will open up in your browser. You have to sign in here with your Microsoft account through which you bought Minecraft.
After logging in, you can enter the new Gamertag and you are good to go.
On Android/iOS
First, open the Minecraft Bedrock Edition on your phone.
Go to settings and scroll down to profile.
In your profile, you will see the "Change Gamertag" option. Tap on this option.
You will be redirected to a website where you need to sign in with your Microsoft account.
An Xbox page will open up and here you can change your Gamertag.
On Nintendo Switch
To change your username on Nintendo Switch, you have to change your profile name. To change profile name:
Click on the profile icon on the Home screen, and select user settings.
Click on the pencil icon just beside your profile name.
Now, you can set a new profile name.
PlayStation
You have to change your Online ID on PlayStation to change your Minecraft Username. Follow these steps:
Go to settings in the PlayStation.
Now navigate and select "Account Management".
In Account Management, open Account information and select profile.
In the profile menu, you will see different options. Select Online ID.
Here you can change your Online ID.
In case you missed it!