Nahida's release in Genshin Impact is hardly a week away, which is why the developers decided to introduce a web event based on the 5-star character who will join the Traveler's party as a Dendro catalyst unit. Not only that, she will also become Teyvat's 4th playable Archon hailing from Sumeru.
As HoYoverse has a tradition of welcoming all the new characters through web events, Nahida was also not an exception. Her web event named 'May your dreams of wisdom come true' was announced earlier today which can be completed by clicking here. Players should, however take note that they have passed Adventure Rank 10 in the game.
Once they enter the event, they will find Nahida or Lesser Lord Kusanali talking about her encounter with the Traveler. She later walks forward and asks whether she should visit the outskirts of Sumeru or Treasures Street. Any option can be chosen as the Archon will be visiting both of them eventually.
The Treasures Streets area will ask the players to choose any one foreign dish, any option can be selected as per the player's preference. Following this, they will visit the outskirts of Sumeru and help a farmer with poor harvest. Players should continue with the story and share the event to proceed.
Also Read : Genshin Impact leaks reveal upcoming Sumeru character Kaveh's appearance
Genshin Impact Nahida web event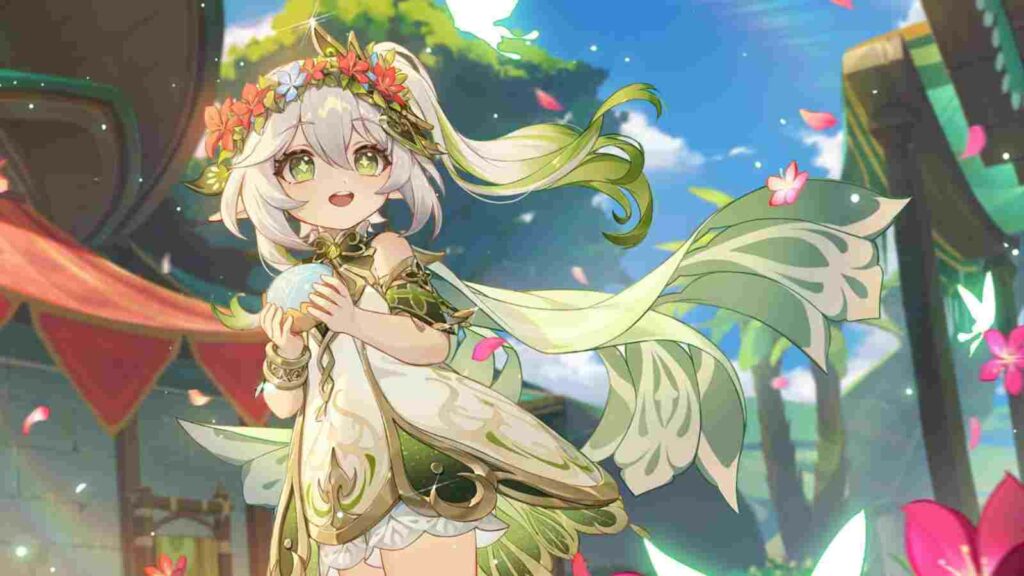 The last step required to claim the rewards at Genshin Impact Nahida web event is visiting three children playing at the streets of Sumeru and offering them Yalda Candles one by one. Once this step has been completed, players can claim these rewards through their in-game mail.
40 Primogems
3 Nagadus Emerald Fragment
20000 Mora
2 Mystic Enhancement Ore
Even though the amount of primogems provided in Genshin Impact's latest web event might not be enough to pull for the Dendro Archon herself but players can always grab the opportunity of claiming some extra primogems when they are being provided for free.
Also Read: Nahida banner in Genshin Impact: Release date and 4-star characters revealed
Nahida will be releasing in the game with Yoimiya's rerun banner in the 3.2 update. If the maintenance is completed within the scheduled time, players should be able to see the new content as well as her banner on 2nd November. To accompany the 5-star banners, players will also witness the reruns of Razor, Noelle and Bennett.
Genshin Impact 3.2 update will also release the 4-star Cryo character Layla who uses sword as her weapon but she will be available in the second phase with the banners of Childe and Yae Miko.
Also Read: Genshin Impact leaks reveal the release roadmap for 3.3 update characters and beyond