FIFA 22 has a lot of running single-task SBCs in the game since the end of the month of November. Continuing the trend here is how to complete the 84+ Player Pick FIFA 22 SBC in the game right now.
Single Task SBCs are a great event to completed for the players as they can give out some decent to great prizes. These mainly come in the form of player card packs and players can choose their player in this one! The single task SBCs are great as they are easier to complete than most other SBCs and are less time consuming as well as less pricey.
Here is how to complete the 84+ Player Pick FIFA 22 SBC to get some great cards!
84+ Player Pick FIFA 22 SBC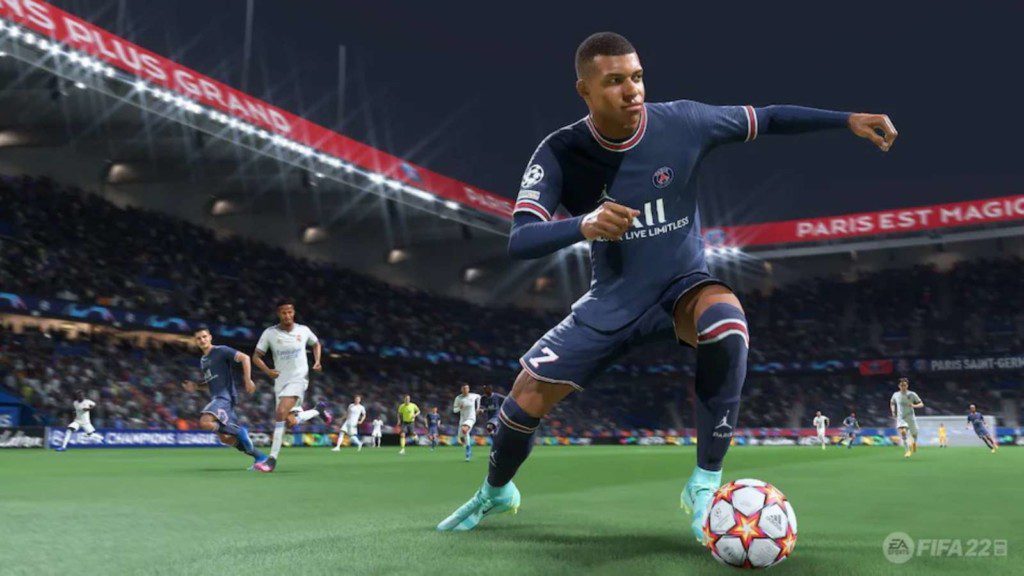 This is a completely new SBC released in the game on December 14th and will stay in the game for 2 more days, that is till 16th November, 2021.
Related: How to complete the Merseyside Derby FIFA 22 SBC?
This is a single task, repeatable SBC, that can be completed as many times as the players want. Players need to finish certain tasks by following some set guidelines in order to obtain the rewards.
This is a single task so players can be rest assured there will be only one mission to complete. The requirements for this particular SBC are:
Minimum 1 Team of the Week Players
Minimum 82 Overall Team rating
Minimum team Chemistry of 60
11 players in the squad
The Squad building challenge is definitely easy to complete but requires a full team and a 87-rated overall card to complete. However, this is still decently priced than most other SBCs in FUT 22.
The highlight of this particular SBC is the rewards that the players can get. This guarantees a 84 or above Gold card for the players, Moreover, it will give out two separate cards, out of which players need to select which one they want to keep. Moreover, players also have a chance of getting the Ice Team players from the FIFA 22 Versus event.
Follow our Instagram page for more updates on gaming and esports!
Also read: FIFA 22 Next Generation promo: Get free Next Gen player!