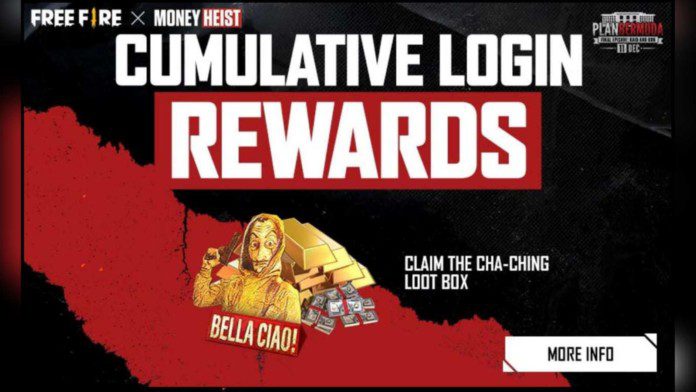 Free Free X Money Heist is the biggest collaboration in the game right now and features many new events in the game. Here is how the players can get the new Cha Ching Loot Box in Free Fire from one of these events.
Free Fire is no stranger to massive collaborations with big names in movies, games and also TV Series. Currently the collaboration is with the massively popular TV Series called Money Heist. The game now features an exclusive events list that marks this eventful collaboration. These events feature a variety of rewards that the players can obtain and are only exclusive to this event.
Here is how to get the Cha Ching Loot Box in Free Fire.
Cha Ching Loot Box in Free Fire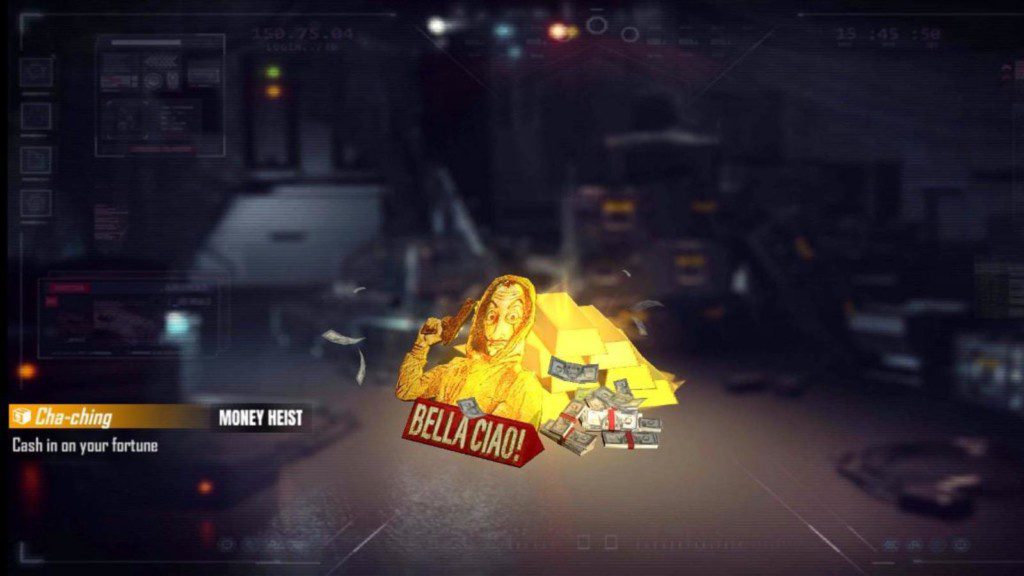 The Free Fire x Money Heist collaboration events are many and so are their rewards. Many exclusive cosmetics have been introduced in the game throughout the collaboration event and here is a new one.
Related: Top 5 Rare Emotes In Free Fire For December 2021
The new event is called the "Claim Free Loot Box" event and features some vouchers and one exclusive cosmetic.
This new event is a very simple one and will reward the players based on cumulative logins. This will stay in the game from 7th December till 14th December, 2021 so players have ample amount of time to complete it.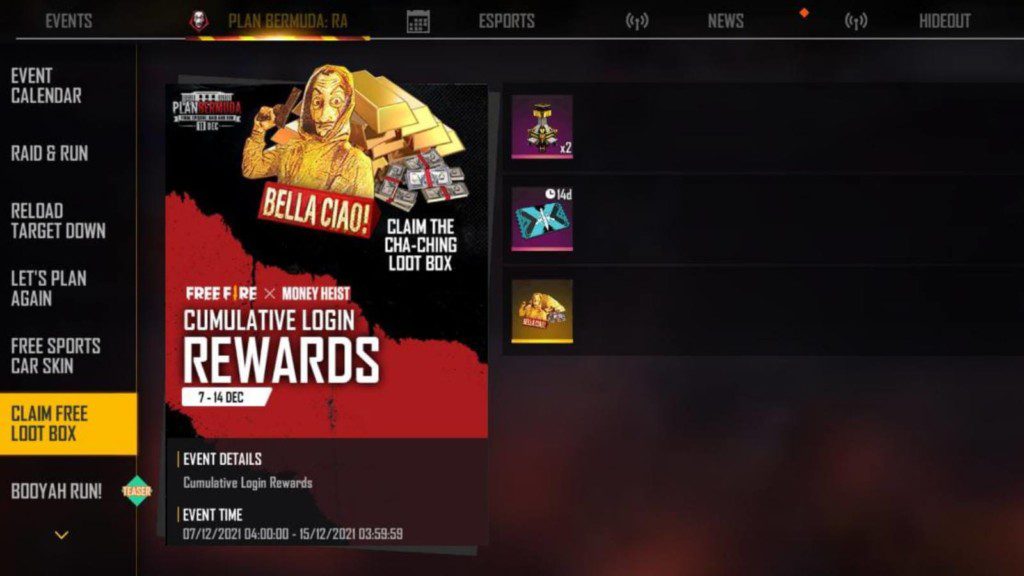 Players simply need to login to the game and collect the rewards on the following days:
Login 1 Day: Team Heist Printer x2
Login 3 Days: Bounty Token Play Card
Login 5 Days: Cha Ching Loot Box
How to get the rewards?
Step 1: Open the Free Fire app on your mobile device.
Step 2: Open the Calendar section of the game on the right side of the screen.
Step 3: Click on the "Plan Bermuda: Rad And Run" tab on the top and then on the "Claim Free Loot Box" event.
Step 4: Claim all the rewards by logging in and clicking on Redeem.
Follow our Instagram page for more updates on gaming and esports!
Also read: Free Fire Max redeem codes for 7th December, 2021: Get Custom Room cards!