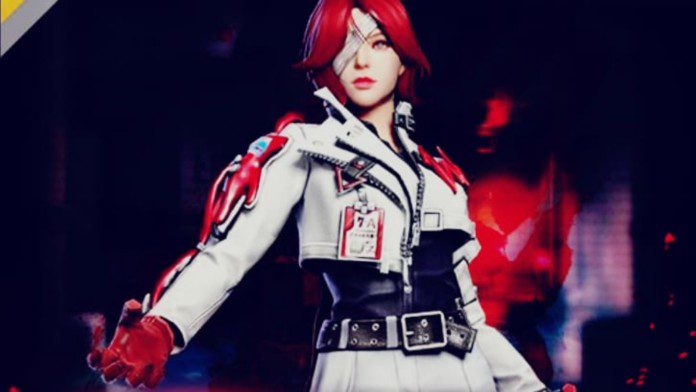 Free Fire has a variety of options to choose from in terms of cosmetics to take into the battlefields. Here is how to get the new Doctor Scarlette Bundle in Free Fire.
The Free Fire Luck Royale section is a lucky draw that contains a ton of prizes and a few Grand prizes that the players can win. Among them some are costume bundles and weapon skins which are the two best ones in the game. The prize pool for the Lucky draws are refreshed regularly and there is a completely new skin in the Diamond Royale!
Here is how to get the Doctor Scarlette bundle in Free Fire now!
Doctor Scarlette bundle in Free Fire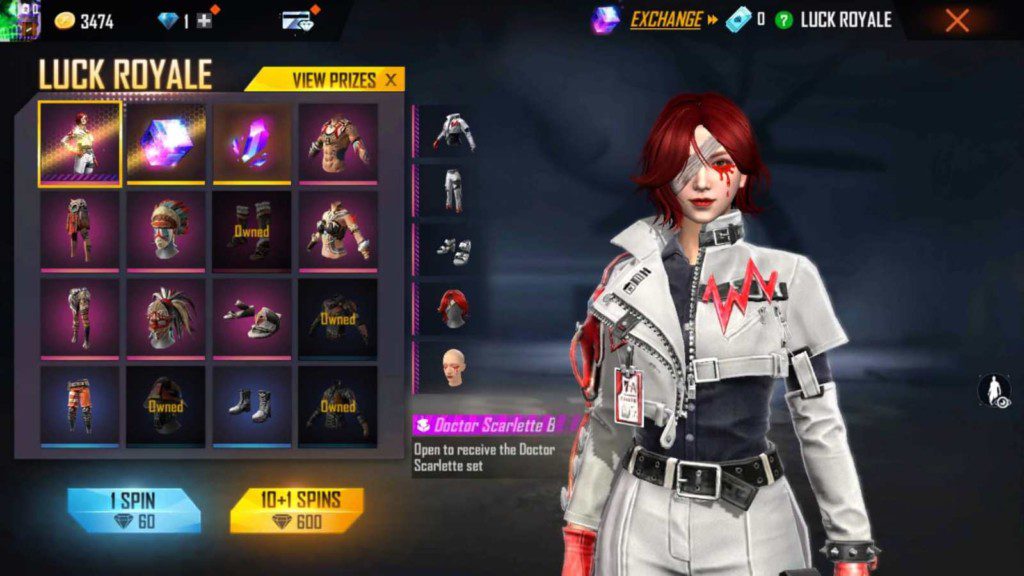 Free Fire Diamond Royale is a part of the Luck Royale and requires the players to spend diamonds in order to get the rewards.
Related: Free Fire Winter Invitational 2021: Prize Pool, Invited Teams, Format And More
The players can also use Diamond Royale Vouchers in order to spin the wheel. The prize pool for the spin is changed every month with the new season of the game. The prize pool for the spin has been changed recently and has the following:
Magic Cube x1
Cube Fragment x1
Nelithic Bundle (Male)

Nelithic (top)
Nelithic (bottom)
Nelithic (Mask)
Nelithic (shoes)

Paleolithic Bundle (Female)

Paleolithic (top)
Paleolithic (bottom)
Paleolithic (Mask)
Paleolithic (shoes)

Flame Fighter Bundle (male)

Flame Fighter (top)
Flame Fighter (bottom)
Flame Fighter (Mask)
Flame Fighter (shoes)

Lady of Flame bundle (Female)

Lady of Flame (top)
Lady of Flame (bottom)
Lady of Flame (Mask)
Lady of Flame (shoes)

Combat Vest Bundle (Male & Female)
T-Shirts x3(Smile, Like, Dislike)
Shorts x3(Camouflage, Jungle, Dessert)
Sneakers x3(White, lack, Blue)
50%EXP cardx1(3days)
50% Gold card x1 (3days)
How to obtain the prize?
Step 1: Open the Free Fire app on your mobile devices.
Step 2: After this open the Luck Royale section on the left side of the screen.
Step 3: Open, the left tab to the Diamond Royale and the spin will open.
Step 4: Spin the wheel using the "Spin" option and players will get it if they are lucky!
Follow our Instagram page for more updates on gaming and esports!
Also read: Wukong vs Chrono: Who Is The Best Character In Free Fire After OB31 Update?