Free Fire Lucky wheel section is filled to the brim with a variety of rewards like cosmetics and vouchers. Here is how to get the Evo Gun Predatory Cobra in Free Fire Faded Wheel event!
These events are released regularly for the players with the prize pool for the spins being changed with new additions like weapon skins and costume bundles. Among the many other spins in the game, the Faded Wheel event is one of the best. This is because players can get all the prizes in the pool in about 8 spins. The current Faded Wheel features two Grand prizes to be obtained and here are all the details for it.
Here is how to get the Evo Gun Predatory Cobra in Free Fire.
Evo Gun Predatory Cobra in Free Fire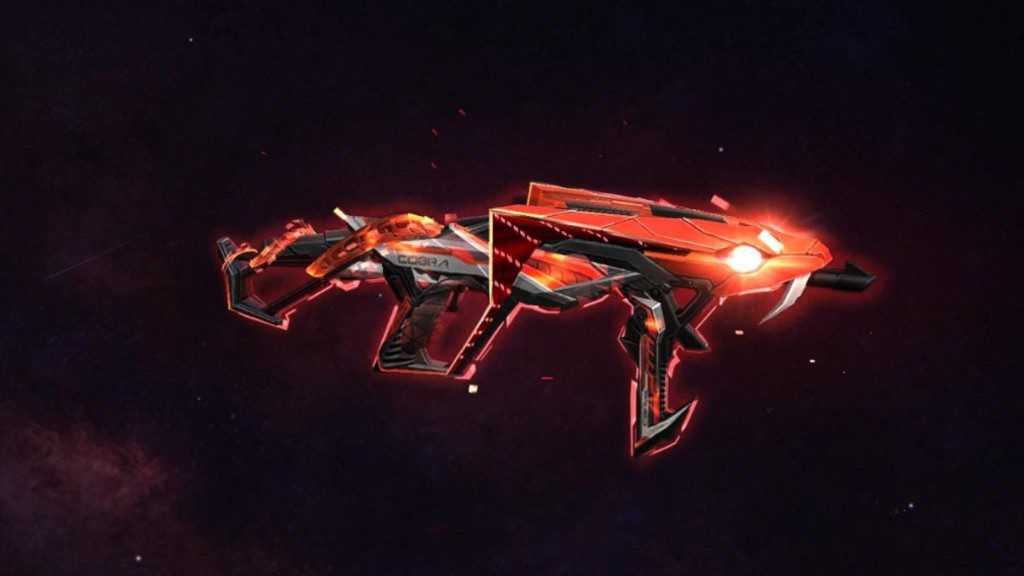 The Faded Wheel event in Free Fire is a Lucky Spin event where the players get all the prizes in about 8 spins.
Related: How to get the Sunscale Serpent Bundle in Free Fire?
The Free Fire Faded Wheel for this time features the new Evo Gun to be obtained through the spin. The Evo guns are the most unique weapon skins in the game as they have specialised effects and also added kill effects that are displayed on the battlefields.
The Faded wheel requires the players to select out two items from the pool before spinning the wheel. Moreover, the price of each spin goes up subsequently. The price is 9, 19, 39, 69, 99, 149, 199 and 499 diamonds.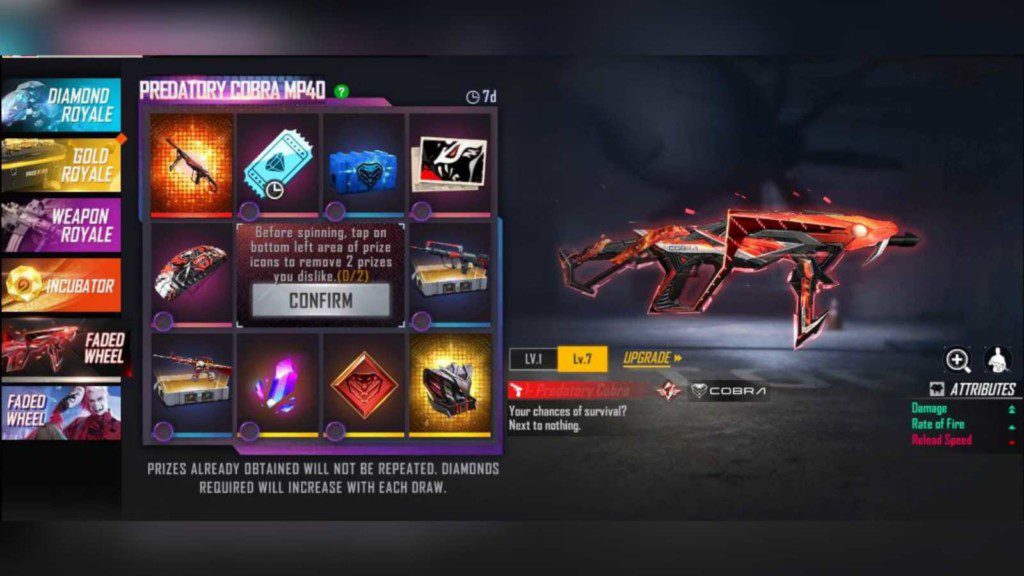 The complete prize pool for the event is:
MP40-Predatory Cobra
Legendary Cobra Loot Box
Diamond Royale Voucher
Predatory Cobra Token Box I
Legendary Cobra
Loose Cannon Weapon Loot Crate
Venomous Fang (MP40)
Cube Fragment
Flaming Skull Weapon Loot Crate
Cobra Strike
How to access the event?
Step 1: Open the Free Fire app on your mobile devices.
Step 2: Click on the Luck Royale section on the left side of the screen.
Step 3: Open the "Faded Wheel" section and Spin the wheel using the "Spin" option in the middle.
Step 4: Players can get all the prizes in 8 spins.
Follow our Instagram page for more updates on gaming and esports!
Also read: How to get the Frozen Clown Surfboard in Free Fire?