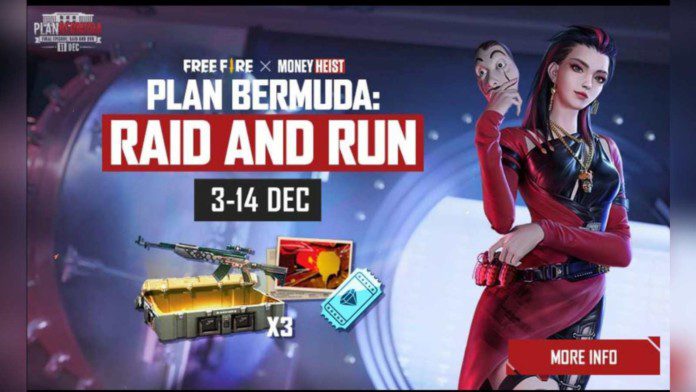 Free Fire is currently collaborating with the very popular TV series, Money Heist and many events have been releasing in the game. Here is how to get the Red Robster bundle in Free Fire from a Money Heist themed event!
The new event features a reward system where the players need to collect certain tokens along with the help of their friends to redeem the items. The grand prize for this one features a new costume bundle which is themed after the Free Fire x Money Heist Collaboration.
The new Red Robster bundle in Free Fire will be available as the top prize in the spin and here is how to obtain it.
Free Fire Plan Bermuda: Raid & Run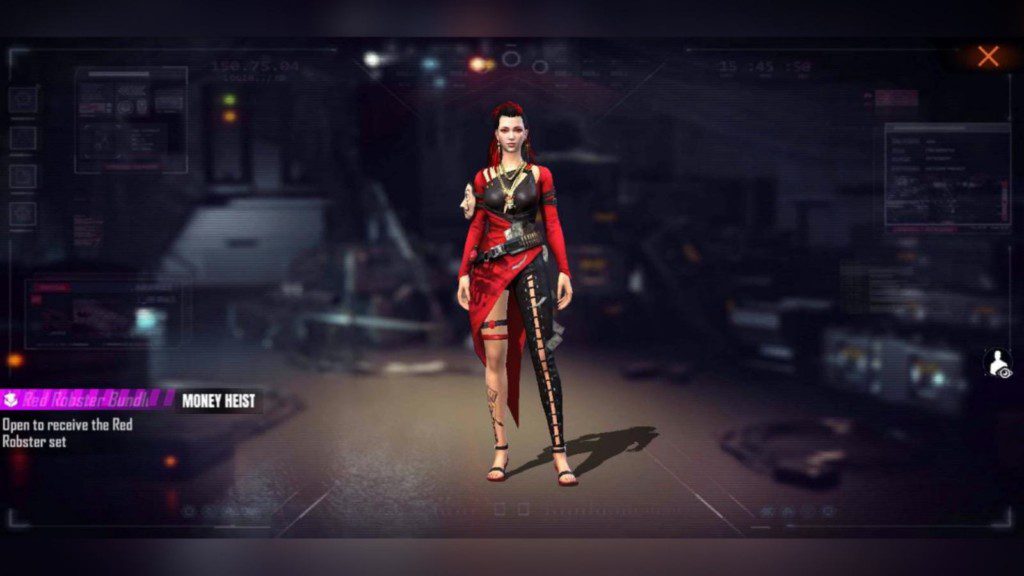 The event will run in the game from 3rd December till 14th December, 2021 and has a variety of rewards to redeem.
Related: How to get the Heatbound Dunes Bundle in Free Fire?
The rules for the event are simple:
Players need to play BR and CS mode in order to get Heist Gold tokens. These can also be obtained from finishing Daily missions like logins and racking up certain number of kills.
Players need to melt the gold during the time in order to earn rewards. However, players can only melt a certain amount of gold at a time. Thus, they can take the help of their in-game friends to melt the Gold. Likewise, they can also assist the friends in the procedure.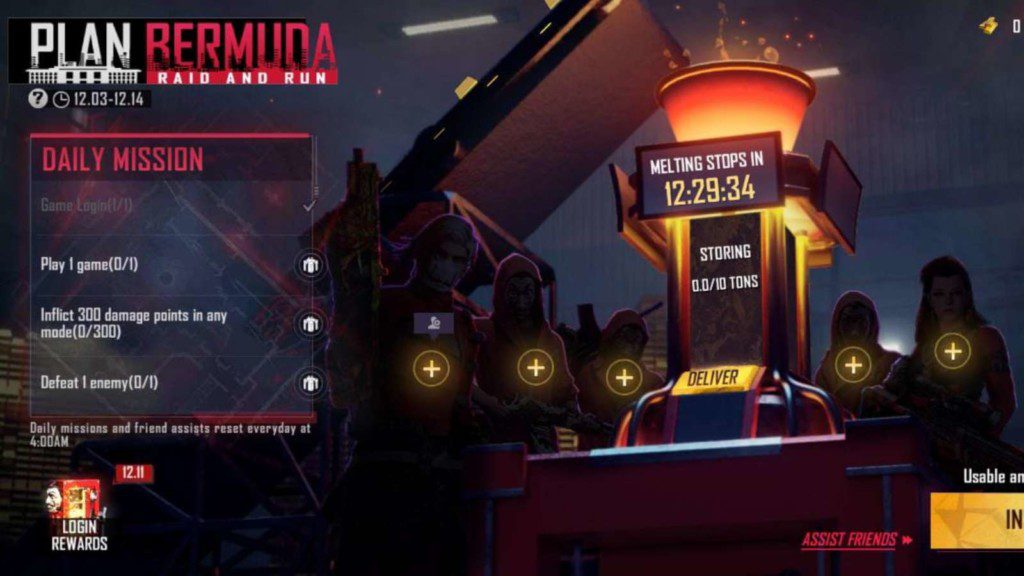 The prize pool includes:
10 Heist Gold: 100x Gold Coins
30 Heist Gold: Blood Ink card
70 Heist Gold: Diamond Royale Voucher
120 Heist Gold: SCAR-Phantom Assassin Weapon Loot Crate
150 Heist Gold: Red Robster Bundle
How to win the Red Robster Bundle in Free Fire?
Open the Free Fire app on your mobile devices.
After this, locate the Money Heist event on the top right corner above the Calendar.
This will open the event.
Players need to collect Heist Gold tokens by playing games and finishing Daily missions.
In turn, payers need to melt them using the "Insert" option on the bottom.
Players can redeem the items when a certain number of gold tokens are inserted and can be collected on the right side.
Follow our Instagram page for more updates on gaming and esports!
Also read: How to get the Plan Bermuda Bundle in Free Fire Heist Royale?