Free Fire has just recently collaborated with the massively popular TV Series, Money Heist, and naturally many new events have appeared in the game. Here is how to get the Red Robster Woodpecker and Endless Bullets Emote in the new Free Fire Faded Wheel event.
The Faded Wheel Event in Free Fire is a Lucky spin event where the players can obtain a variety of cosmetics that are themed after events. This particular luck spin is very popular due to the fact that players can get all the rewards in only 8 spins! Currently the spin features 2 great prizes and here is how to get them.
Free Fire Faded Wheel: Red Robster Woodpecker!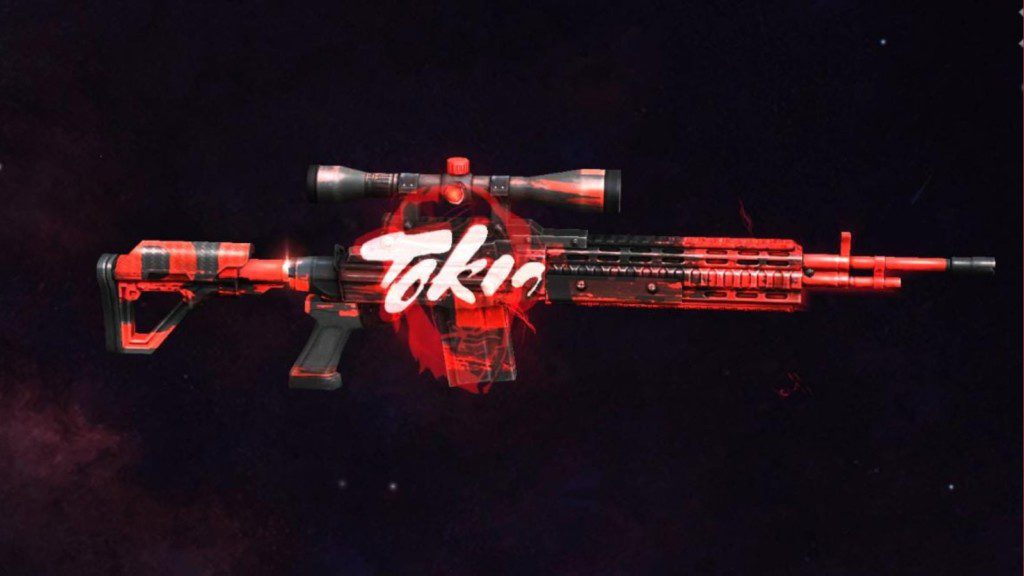 The new Faded Wheel event will run in the game from 4th till 10th December, 2021 and features two Free Fire x Money Heist cosmetics.
Related: How to get the Doctor Scarlette bundle in Free Fire?
The players need to select out two prizes before starting the spin and they will be able to get the rest of the 8 items in 8 spins! The cost of each subsequent spins goes up from 9. 19. 39, 69, 99, 149, 199, 499 diamonds.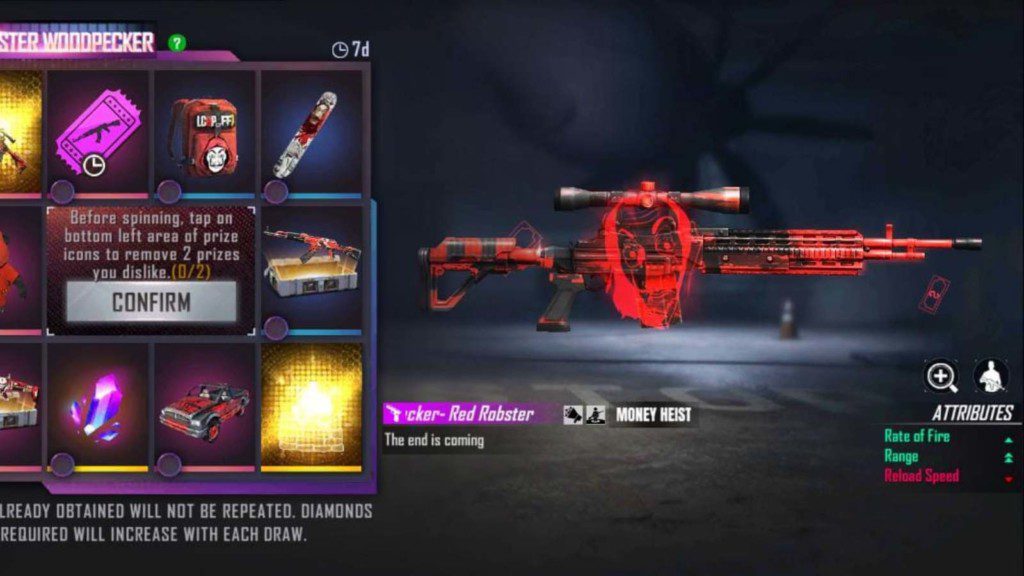 The prize pool for the Faded Wheel is:
Red Robster Woodpecker
Endless Bullets Emote
Weapon Royale Voucher
Pan Bermuda Backpack
Heist Board
Red Samurai Weapon Loot Crate
Plan Bermuda Pickup Truck
Cube Fragment
SCAR-Blood Moon Weapon Loot Crate
Pet Skin: Panda Heist
How to access the spin?
Step 1: Open the Free Fire app on your mobile devices.
Step 2: Click on the Luck Royale Section of the game on the left side.
Step 3: Open the Faded Wheel to the New Money Heist event on the left.
Step 4: Select out two rewards that you want to leave out.
Step 5: Start spinning using the "Spin" option in the middle.
Follow our Instagram page for more updates on gaming and esports!
Also read: Top 5 Best Guns To Use In Free Fire Clash Squad Season 10