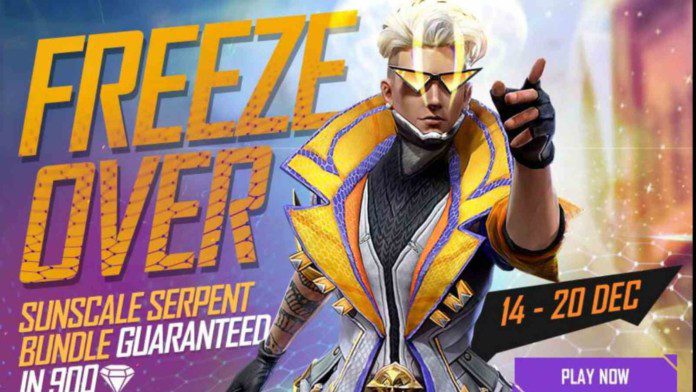 Free Fire is releasing many new events to celebrate the ongoing winter months with winter themed events. Here is how to get the Sunscale Serpent Bundle in Free Fire from the new Free Fire Freeze Over event.
This is a new event releasing just ahead of the New Age patch , which will bring in the winter celebrations in full throttle. This will feature a new map and also new winter themed items at release. This event will run in the game from 14th December till 20th December, 2021 and players can redeem two special grand prizes from it. The main costume bundle is even guaranteed in 900 diamonds, making this event very worth the price.
We see all the details of the new event and how to get the Sunscale Serpent Bundle in Free Fire.
Free Fire Freeze Over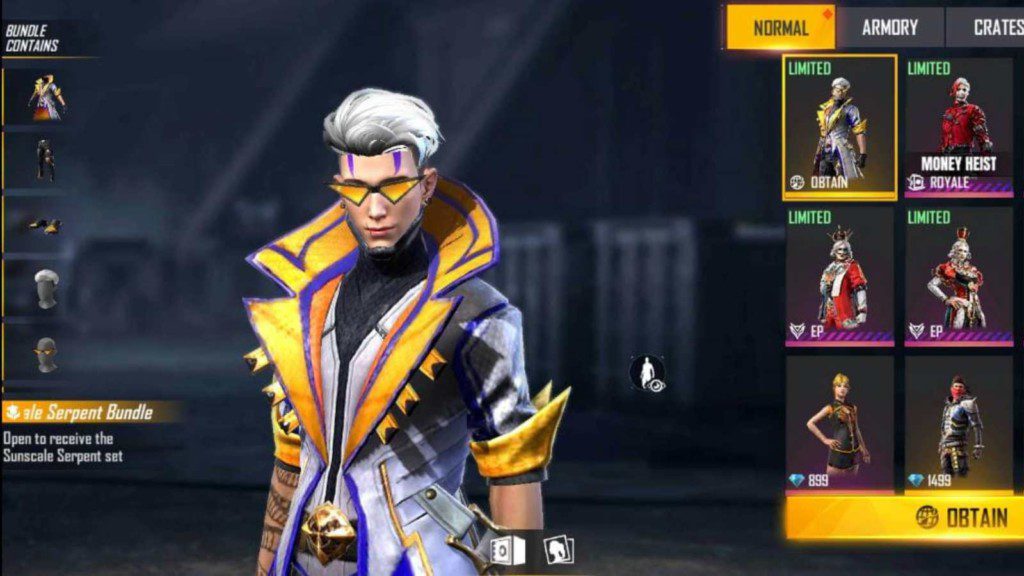 This is a completely new event running in the game from 14th-20th December, 2021. It is a spin to win, so players have to spend diamonds to spin the wheel and get the items.
Related: Top 5 Best Gloo Walls In Free Fire For 2021
The rules for these events are simple. Players can keep spinning the wheel in order to freeze some of the items in the pool and make them unobtainable. This will occur after 10 and 30 spins. After, freezing over the other common items, players will have a greater chance to obtain the Grand prizes.
Moreover, t make this even easier to the players, the main Sunscale Bundle is guaranteed after spending 900 diamonds in the spin.
The cost of 1 spin is 20 diamonds, while the cost of 5 spins is around 90 diamonds.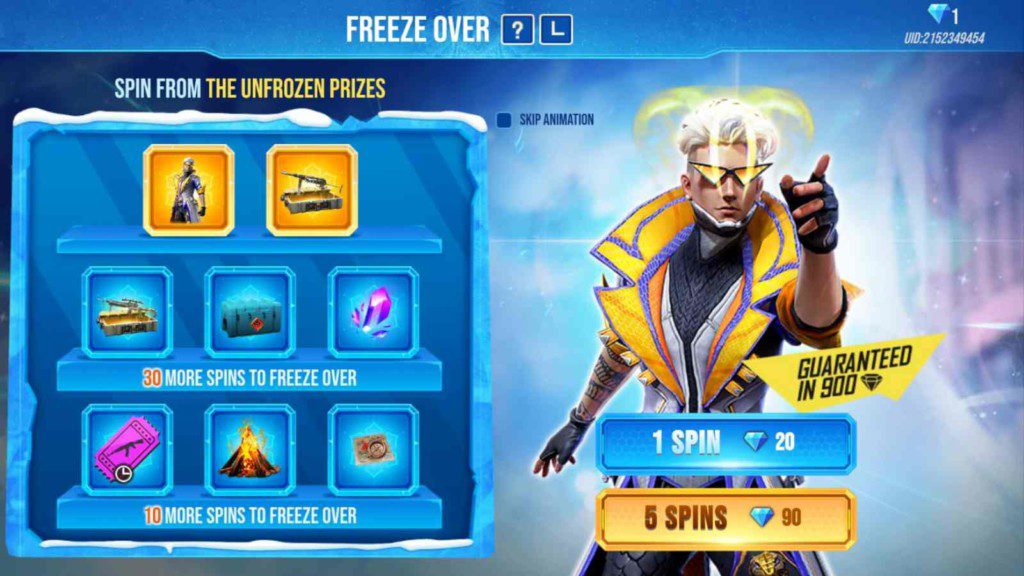 The complete prize pool for the spin is:
Sunscale Serpent Bundle
Sneaky Clown (MP40 + XM8) Weapon loot crate
Superstar Weapon Loot Crate
UMP-Booyah Day Token Box x1
Cube Fragment
Weapon Royale Voucher
Bonfire
Resupply Map
How to access the event?
Step 1: Open the Free Fire app on your mobile devices.
Step 2: Click on the "Store" option and then click on the "Bundle" option.
Step 3: Select the Sunsacle Serpent bundle and click on the "Obtain" option at the bottom to open the spin.
Step 4: Click on the "Spin" options in order to spin the wheel and have a chance to win the prize.
Follow our Instagram page for more updates on gaming and esports!
Also read: Top 5 Most Used Characters In Free Fire For 2021