FIFA 22 has been running some great promo events since release and currently the Winter Wildcards event has been running. The new Wildcard Swaps event has finally been released and we take a look at how to obtain the Wildcard Tokens in FIFA 22 to redeem the rewards.
The Wildcards Swap event is now live from 26th December, 2021 and will stay in the game till the end of the promo. This event features some great player promo packs and exclusive player items that can be obtained through redemption. To participate this event players need to collect Wildcards tokens that are the official currency to exchange the good.
Here is how to get the Wildcard Tokens in FIFA 22 to redeem the rewards!
Wildcard Tokens in FIFA 22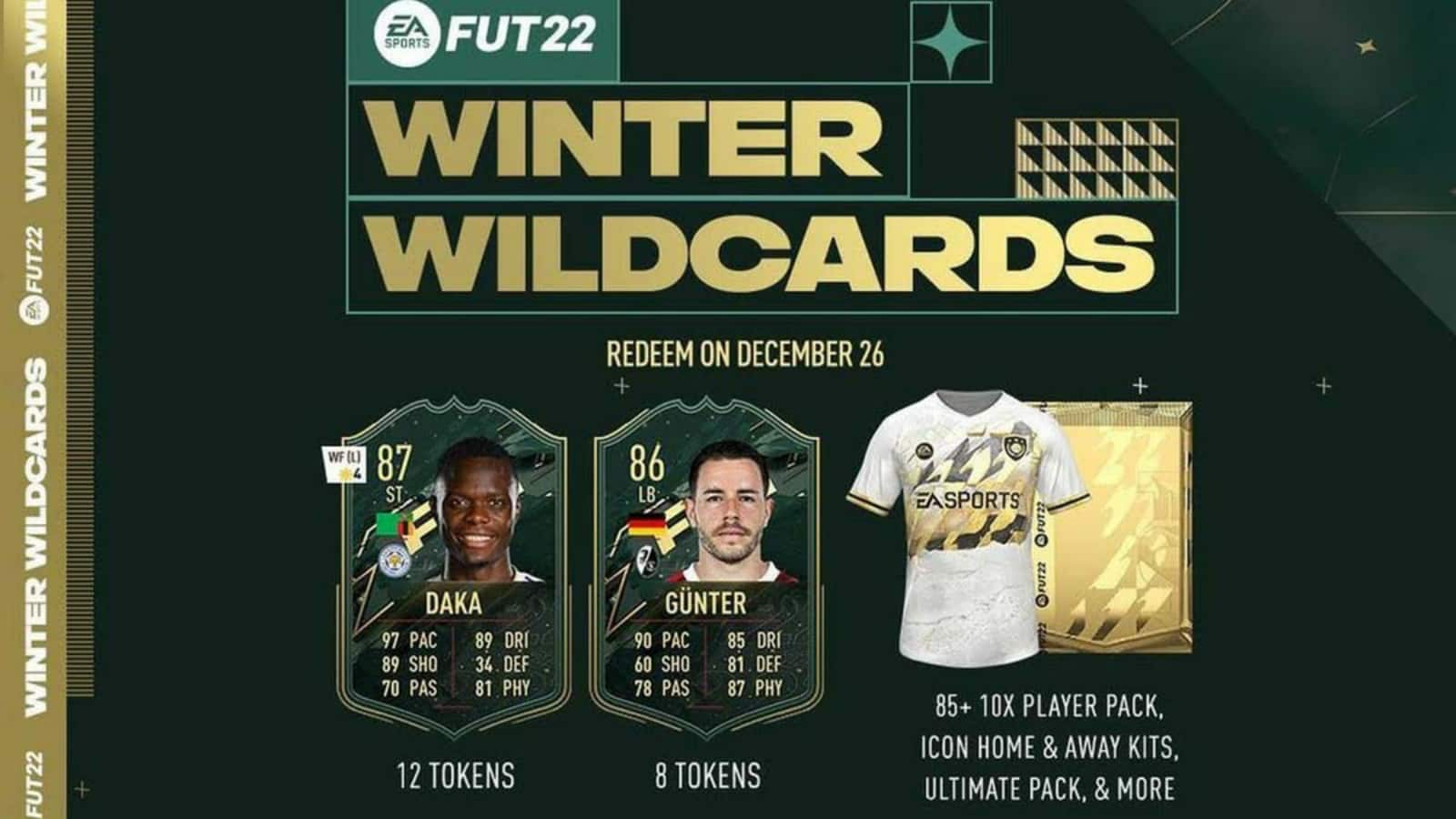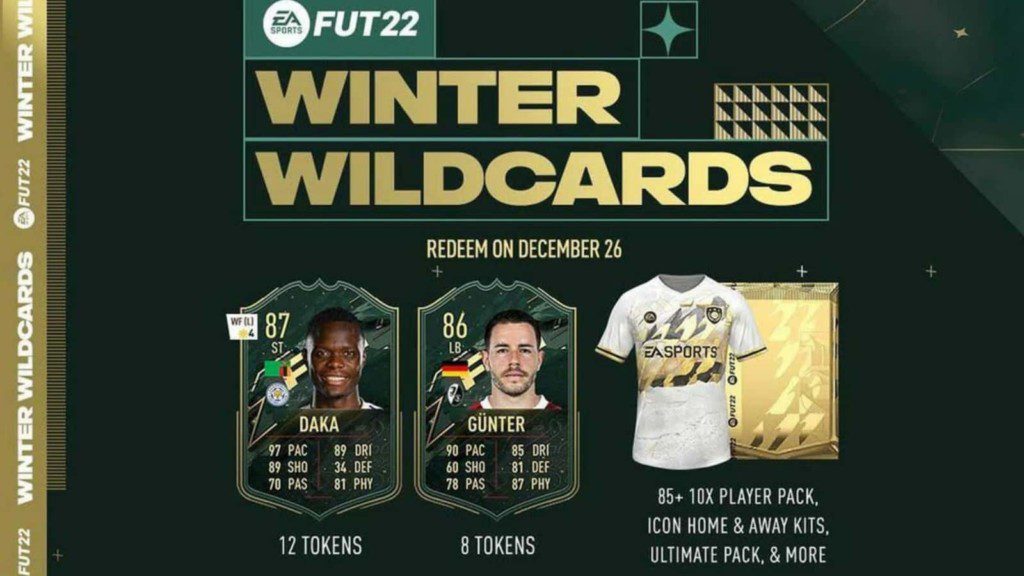 The Winter Wildcards event is one of the best promos this season and has reached the peak day. It will expire on 31st December, 2021 so players must hurry to redeem the rewards.
Related: How to get the Amadi Holloway FIFA 22 Winter Wildcards token?
The Wildcard Tokens in FIFA 22 are available to the players by finishing some simple SBCs, Daily challenges, objectives, Weekly challenges and also some simple player packs. The Wildcard tokens feature a player from the Winter Wildcards roster and can be used to redeem the rewards in the Wildcards Swap prize pool.
Rewards
Players can use the tokens to redeem some great rewards in the Wildcards Swap event. Some of the best rewards are:
Christian Gunter WW player item
Patson Daka WW Player item
85+ x10 Players Pack
Ultimate Pack
Read here for the complete prize pool. for the FIFA 22 Wildcard Swaps event.
Follow our Instagram page for more updates on gaming and esports!
Also read: FIFA 22 Winter Wildcards Mini Release 2: Features 18 new cards!