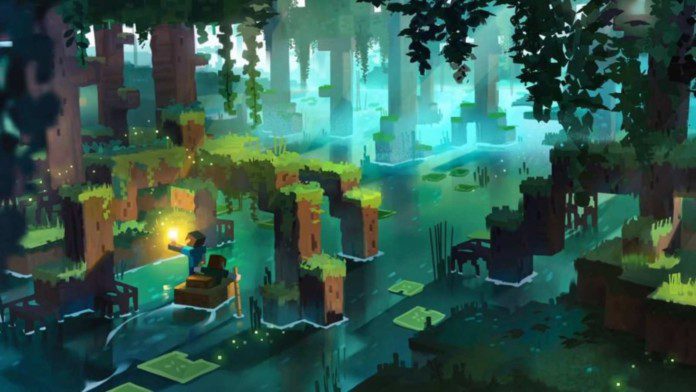 Minecraft has recently unveiled the Wild Update that will seek to beautify the world further and add many new features. Here is how the players can grow Mangrove Trees in Minecraft Wild Update.
Minecraft has a huge open world that the players can explore and customise according to their needs. Naturally the world has a variety of flora and fauna that roam and are found in the many biomes of the game. The Mangrove Swamps biome is a new one that will be introduced in the update in 2022 and features some new mobs and trees.
The Mangrove Trees are the new trees that will be added to the game and are a unique new plant.
Mangrove Trees in Minecraft Wild Update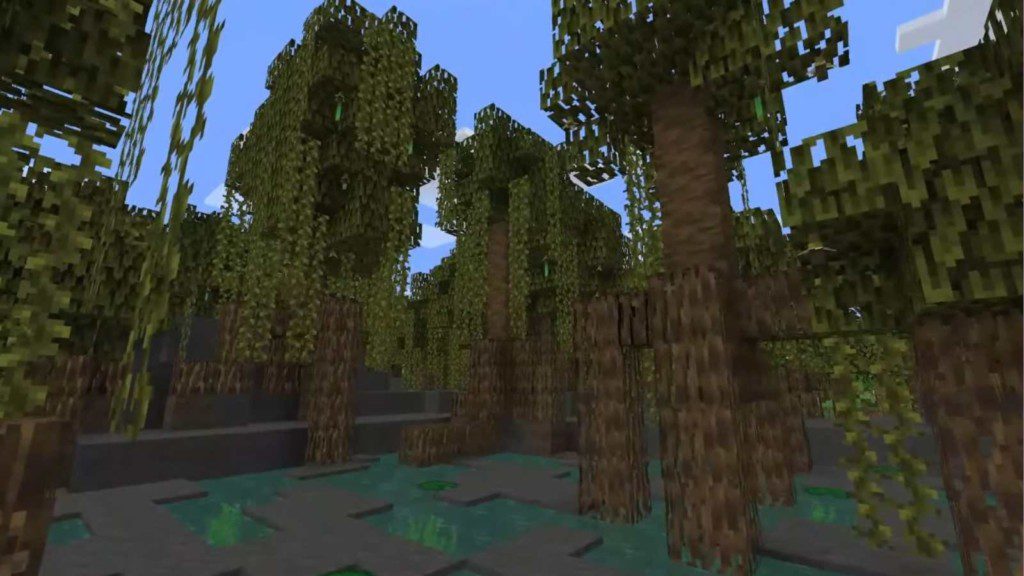 The Mangrove Trees will only appear in the Mangrove Swamps biome and the normal Swamp biomes. The trees have dark wooden barks with deep green colored leaves. The roots also have branched out appearances which go into a water body.
Related: Top 3 features in Minecraft The Wild Update!
The tree is different in its growing stages when compared to other common trees.
Growth Stages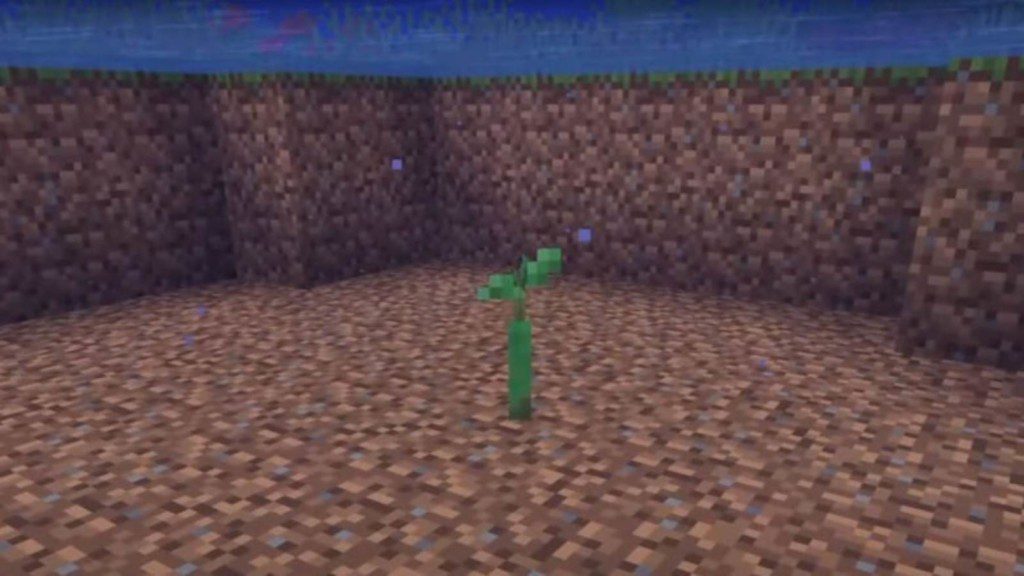 Sapling Stage: During the sapling stage the block is called the Mangrove Propagule. This also is supposed to have two forms, one normal and the other one with a fruit variant. However, no further explanation has been released for the the two blocks so it is still not known what purpose each would serve. However, it is know that the propagule can be planted both on land and also underwater. In both the cases, the plant will grow up to a Mangrove Tree.
Mangrove Tree: After the Sapling variant, the plant will grow into a huge tree. These trees will have branched out and crawling roots at the base that will go into any water body. The roots are the only special part of this tree and other than that it looks very normal from the midway till the top. However, players can get the Mangrove Wood/Planks by breaking them, which is a new building material.
The tree will be available in the Minecraft 1.19 or Minecraft Wild Update, which is scheduled to be released this year.
Follow our Instagram page for more updates on gaming and esports!
Also read: Top 5 Best professions for Villagers in Minecraft!