The weekly update for GTA Online is finally here. The weather is clear and snow has gone from the road of Los Santos. But the update has brought players one thing that they were eagerly waiting for. The Gun Van has finally arrived in GTA Online. Gun van is a mobile weapon shop. Players can buy exclusive weapons including the railgun for discounted prices.
It was already confirmed that the Gun Van and the railgun will be included in GTA online as a part of Los Santos Drug Wars DLC. Players can find Gun Van in random locations. It offers weapons at a lower price than that of Ammu-Nation stores. Once players locate the van, it will then show up on the map. Because of its randomness, it's important to know just where to seek it.
Start looking for this mysterious weapon seller on wheels to buy the railgun to wreck havoc on the streets of Los Santos in GTA Online.
Related: Top 10 Things in GTA Online everyone should own
Where is Gun Van in GTA Online?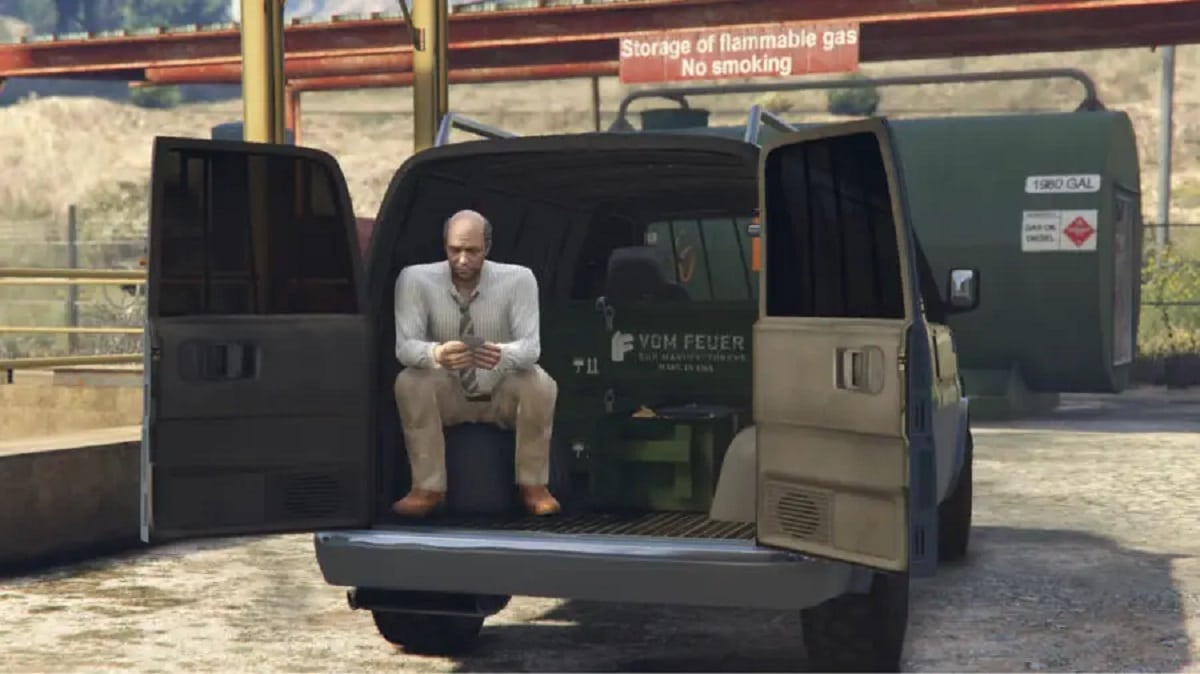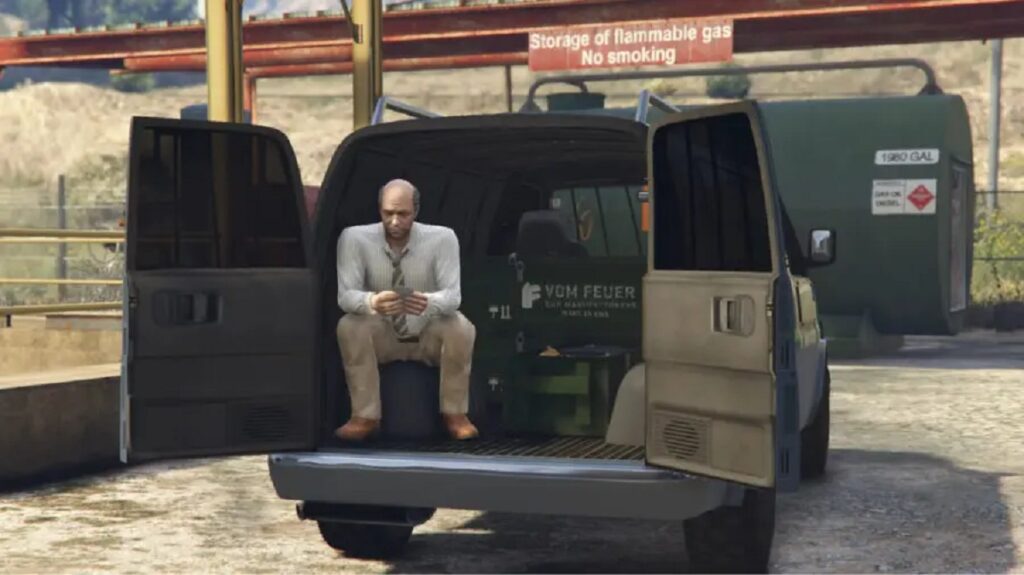 Currently, players can find Gun Van inside the Palmer-Taylor Power Station area in GTA Online. Every day the Gun Van will change its location between 30 places. Players can refer to GTA Series Videos for all these 30 locations. You can buy these weapons from Gun Van currently:
Baseball Bat
Knife
Assault Rifle
SMG
Assault Shotgun
Combat Shotgun
Compact EMP Launcher
Heavy Sniper
Railgun
Proximity Mine
Molotov
RPG
Grenade
Body Armor
As of now, Gun Van is the only place to buy the railgun in GTA Online. Players can buy its ammo from the van. The Railgun can hold 20 bullets at a time. It is a test weapon in the game that has the ability to fire metallic projectiles faster than the speed of sound. It boasts an amazing range and enormous kinetic energy by using an electromagnetic effect. If it is aimed correctly, it can deal more damage. The player can buy a railgun for $730000.
How to use Gun Van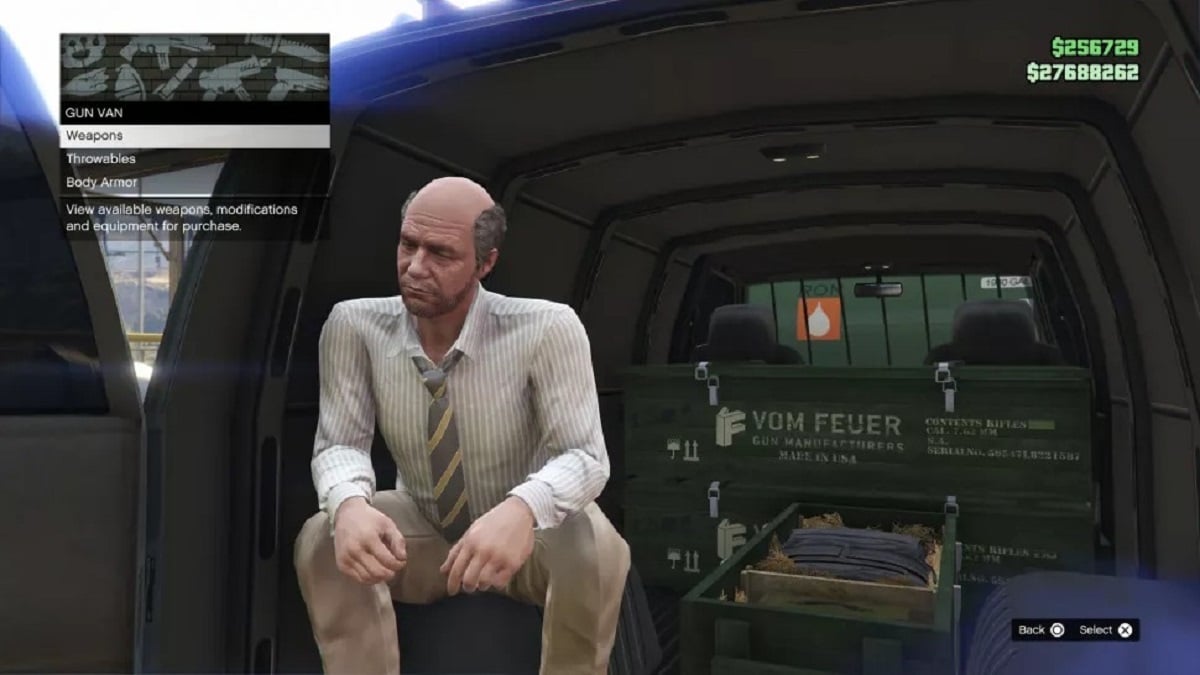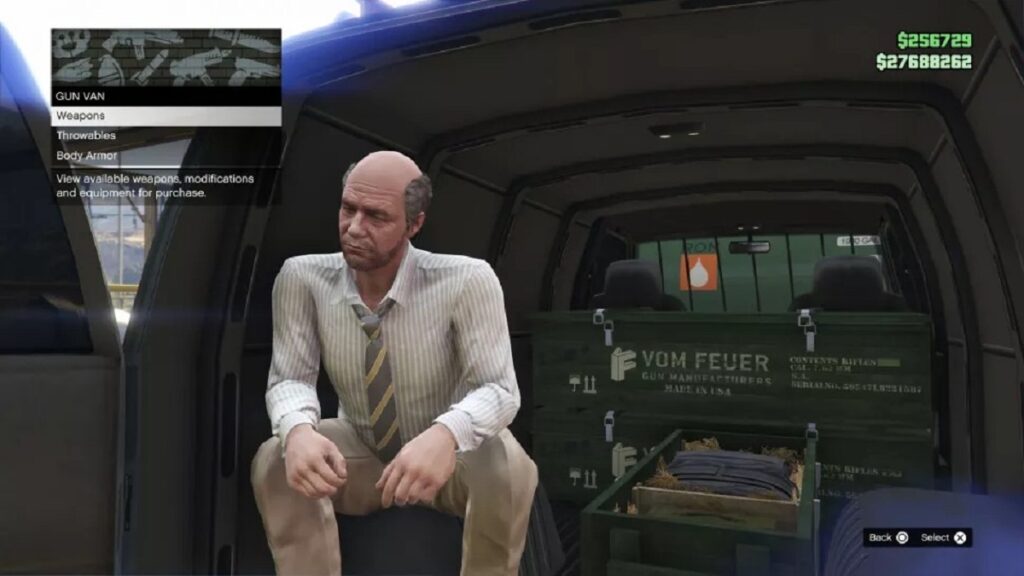 After locating the Gun Van, approach it and you will see an old guy in the back of the van. He will interact with you and ask if someone has followed you on your way. After you Press E, you will see the category – weapons, throwables, and Body Armor. Have a look around to see if anything catches your eye; you may even find some unique products that are unavailable in Ammu-nation. Additionally, the normal ammunition, add-ons, and tints are available for purchase so you may stock up or modify any of your guns.
In case you missed it!