Youtube streamer IShowSpeed is one of the biggest Ronaldo fans. Fans saw Speed's love for Ronaldo in the latest FIFA World Cup where he was seen streaming all of Portugal's matches on his YouTube channel. In fact, Speed never fails to mention Ronaldo in all of his streams.
In the most recent live stream, Speed got a tattoo of Ronaldo. On January 12, 2023, IShowSpeed streamed the entire period of him getting his tattoo on his YouTube channel. The stream was a little less than three hours and the whole tattoo took about 2 hours and 30 minutes. Speed got furious when his tattoo artist pranked him with an incomplete tattoo.
After sitting for so long, Speed was overjoyed when the tattoo was completed and began kissing it and praised Ronaldo by saying, "You're a part of me for life! You're a part of me for life, and tonight, we're going to have a great night. I love you so much, Ronaldo! Peace!"
Related: "Love you forever", Youtuber IShowSpeed breaks down following Cristiano Ronaldo's exit from FIFA World Cup 2022
IShowSpeed is one of the biggest Ronaldo fans out there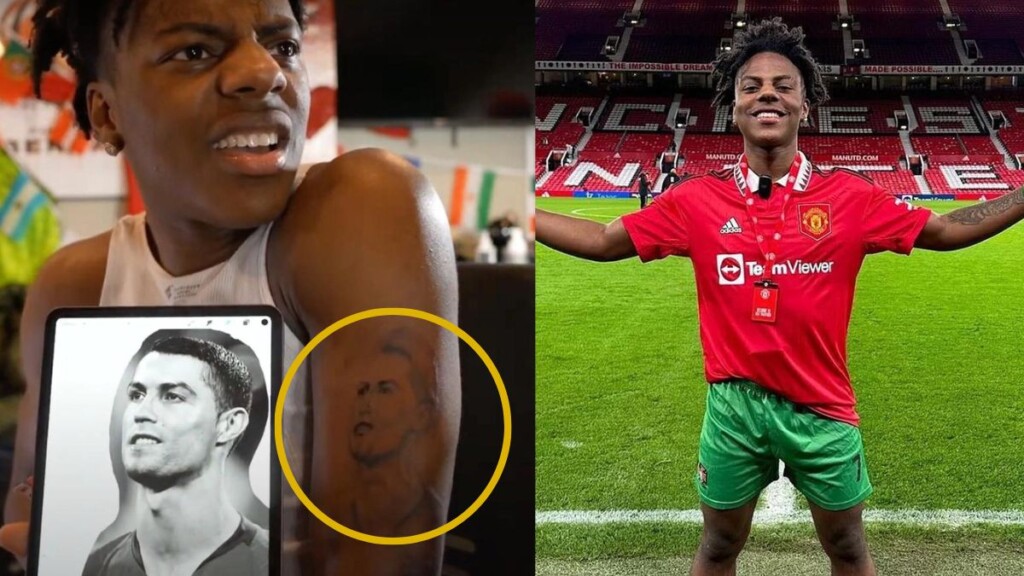 With the addition of this Ronaldo tattoo, Darren, aka IShowSpeed, is undoubtedly the biggest Ronaldo fan. Right after the tattoo was complete Speed was on cloud nine, and exclaimed, "I love you, Ronaldo! Sui, bro! You're my GOAT, you're my idol! I look up to you every day! I love you so much, Ronaldo!" Darren then shared this news on his socials and the post quickly got viral. His fans. however, are not very happy with how the tattoo came out.
Speed can be found doing all sorts of things to get Ronaldo's attention. He even got a fake Ronaldo on his live stream. His stream and the after video got tons of fan reactions and also big streamers reacted to his Twitter status. He has also made a rap song solely for Ronaldo. There are several other things that Speed has done but getting this tattoo is the most he could do.
IShowSpeed is one of the biggest and fastest growing streamers. As of now, he has 15.2 Million subs on in YouTube channel and the numbers are continuously growing.
In case you missed it!