On April 18, 2023, Twitch streamer Jynxzi became the most subscribed content creator on the platform. He is a 21-year-old American streamer who first started streaming on Twitch in 2019. Best known for his skills in Tom Clancy's Rainbow Six Siege which does not typically attract a large viewership. Nonetheless, Jynxzi's steady growth reached its peak on April18th when he went past xQc.
Jynxzi's rise to the top of Twitch is quite surprising considering how competitive the streaming scene is for even someone who streams the popular games. Him being a Rainbow Six Siege streamer and reaching to the top is no small feat. With his meteoric rise to the top of Twitch, Jynxzi has shown that with dedication and perseverance, any streamer can achieve great success on the platform.
Related: How is Kick subsidizing Twitch with AWS Fees?
Jynxzi celebrates him becoming the number one Twitch streamer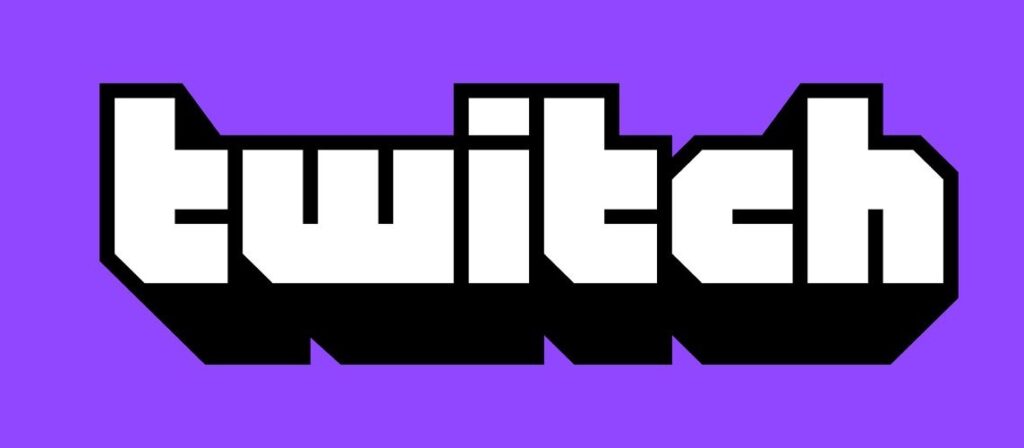 Image via Twitch/Twitter
While almost 3 hours into his stream, Jynxzi found out that he had gone past Twitch stars Felix "xQc" and Hasan "HasanAbi." He had a whopping 75,976 active subscriptions on the platform. Moreover, at the time of writing Jynxzi has over 1,044,590 followers and averages more than 8.5k viewers per stream.
During the stream you can see him mentioning how he has worked hard over the years starting from the bottom. We can see him being overwhelmed with joy as he addressed his viewers, "Chat, I just… dude… I just hit number one on Twitch, bro! I… Yo, this is like, I'm like, shaking bro! Oh, my god, bro! Chat, we just hit number one on Twitch, bro. I just hit number one on Twitch, bro."
Next, he searched for the Twitch tracker in order to confirm the news, and put out tweet, "Chat, I'm about to tweet this right now. I'm about to tweet this s**t right the f**k now! Dude oh my god, dude! We f**king did it, boys! Boys, we f**king did it!
Immediately after, Jynxzi called his parents to break the news about his achievement, ""Holy s**t! Yo, that is f**king nuts. Oh, my god! This guy said, 'Of course, I missed it.' Bro, it kind of just happened! Yo, what the f**k, dude! Chat, I can't even, like… bro. 'Deserved.' Thank you, bro!"
Everyone loves an underdog story, and what people like the most is the journey. Jynxzi seems to fit the mold perfectly. He, thanking his viewers spoke about how challenging it has been through the years for him to get where he is now, "Like, day in and day out, bro. Day in, day f**king out! Never missing streams, dude. Started brick by brick, bro. Like, f**king one viewer for like a year, bro! Year and a half."
How the netizens reacted
As expected, fans flooded comments sections to share their happiness for the new most subbed streamer on Twitch.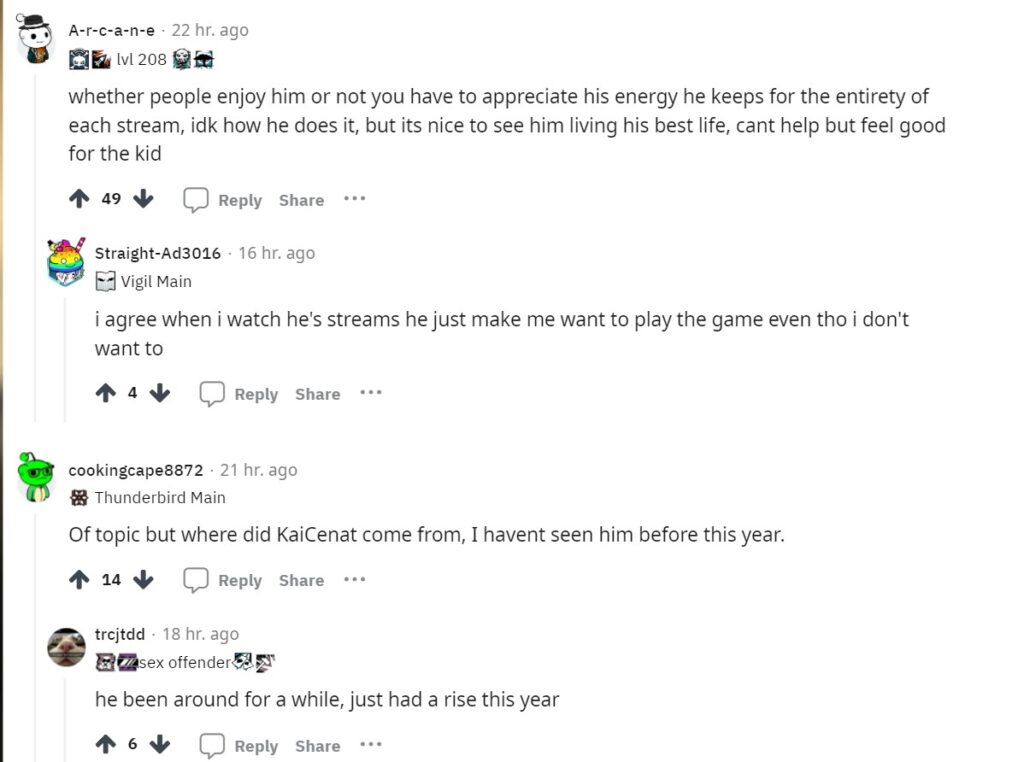 Screenshot reddit
In the Reddit screenshot netizens clearly seem to be impressed by his Jynxzi rise to the top. Reddit user clearly points out that his enthusiasm throughout his stream makes it worthwhile for people to hang around. Streaming is a hard scene where people are constantly making comparisons between their favorite streamers. One that stands out always seem to have something unique about them or their channel. In Jynxzi case his gung-ho nature makes him stand out from the rest of the pack.
The comments also mention a lot about Kai Cenat, Twitch's poster boy in recent times. He clearly had a rise in popularity during these past couple of years. He also received lots of customized gifts from the platform itself. Even though he had been topping the charts, Kai Cenat got banned recently by the platform. There hasn't been any clarification on the matter yet.
in case you missed it: