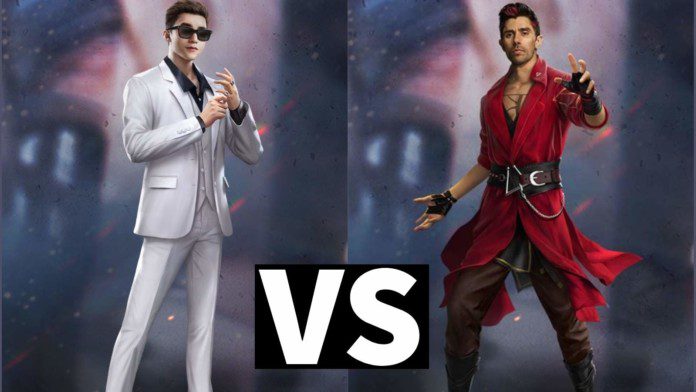 In the recently introduced OB31 patch update Garena introduced many unique feature and updates. Developers also reworked many major and popular characters abilities in the process. Here in this article, we will take a look at who is the best character in Free Fire clash squad mode after OB31 update.
There are more than 40 characters in the Free Fire character roster with unique abilities to assist players on the battlefield. Both Skyler and K are introduced as part of special in-game collaboration with popular celebrities. Let's take a look at who is best in Free Fire Clash squad mode among K vs Skyler after the OB31 patch update.
K (Master Of All)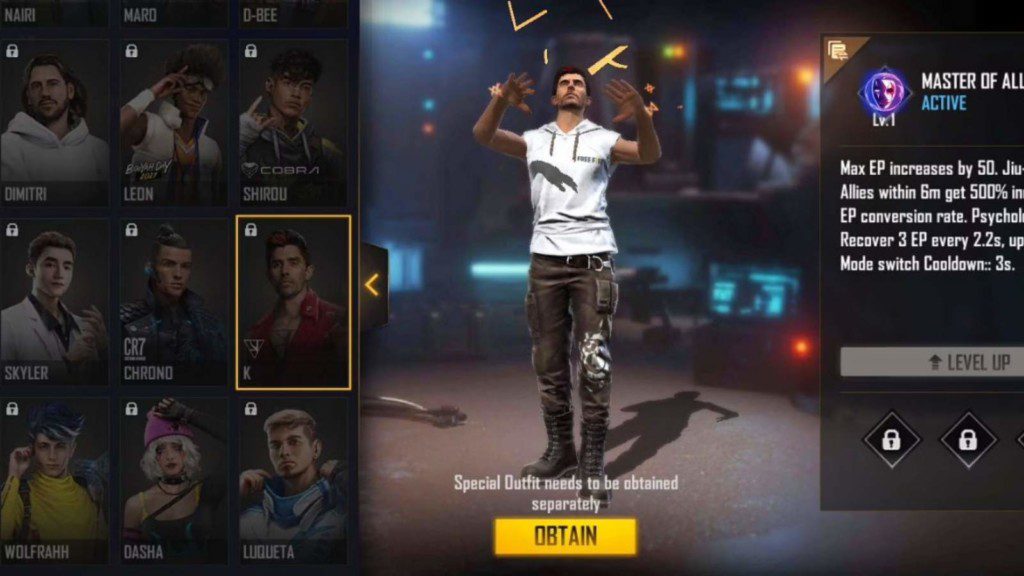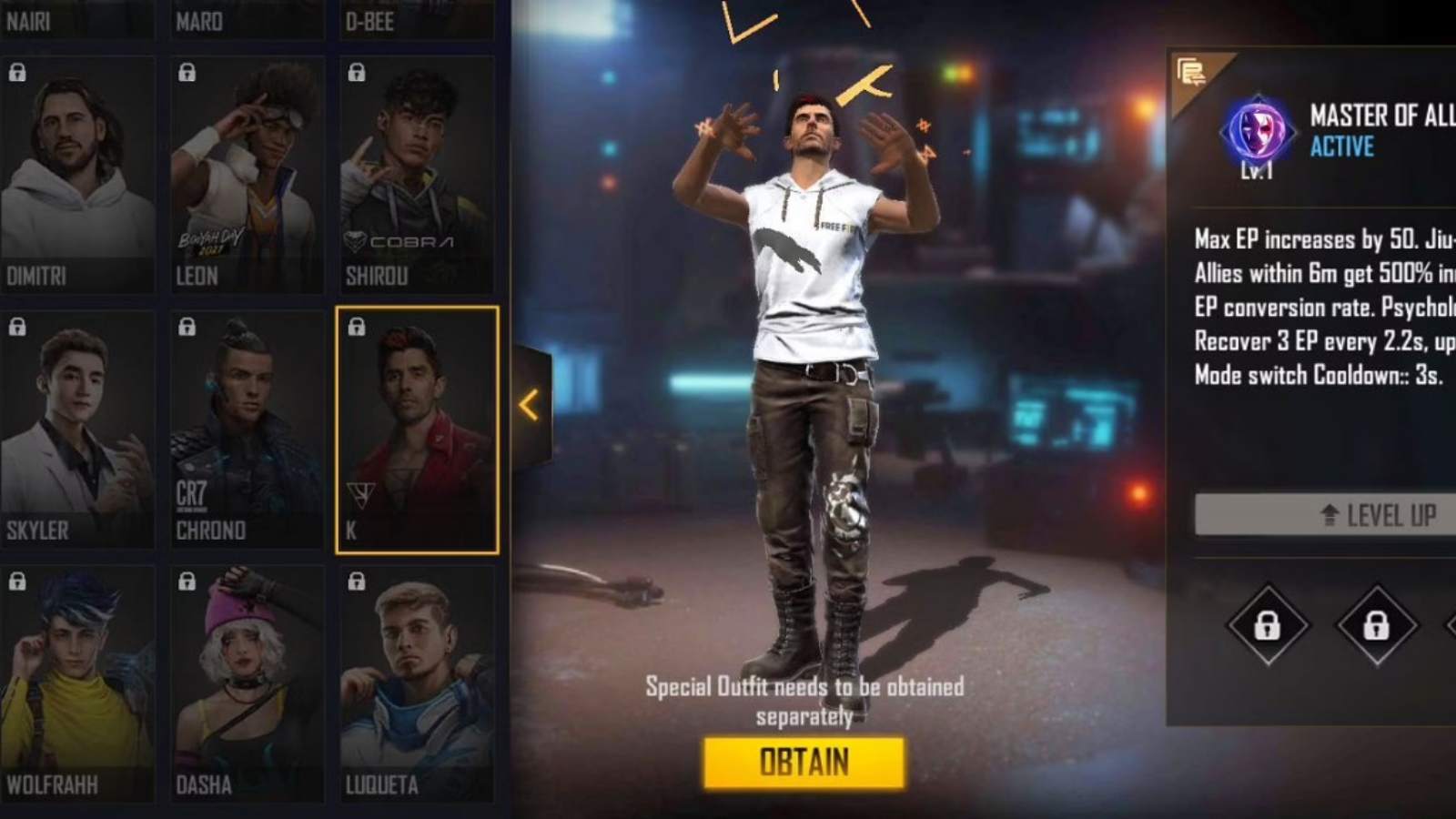 DJ KSHMR's in-game character K has an active in-game ability 'Master Of All'. He can boost the max EP by 50 with his ability. In 'Jiu-Jitsu mode', the EP conversion rate of his allies in a radius of 6 m receives 500 per cent. With up to 250 EP, he can recover 2 EP every 3 seconds in psychological mode.
The cooldown mode switch is only 3 seconds long as it was reduced in the new OB28 update. K can recover 3 EP for every two seconds and up to 250 EPs in the Psychological mode at the highest level.
Related – Aura Gaming Free Fire ID, Stats, Monthly Income, YouTube Channel And More For December 2021
Skyler (Riptide Rhythm)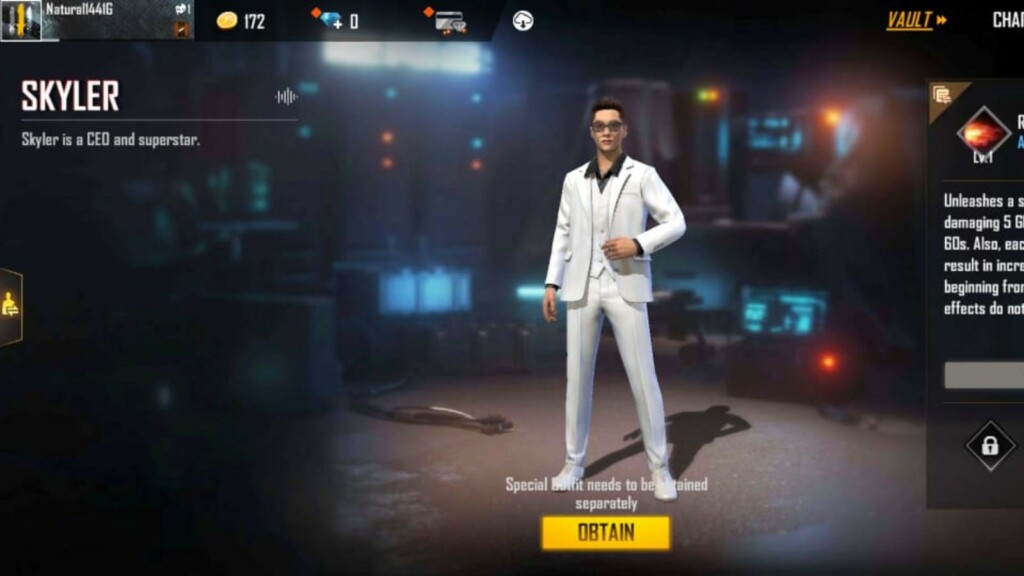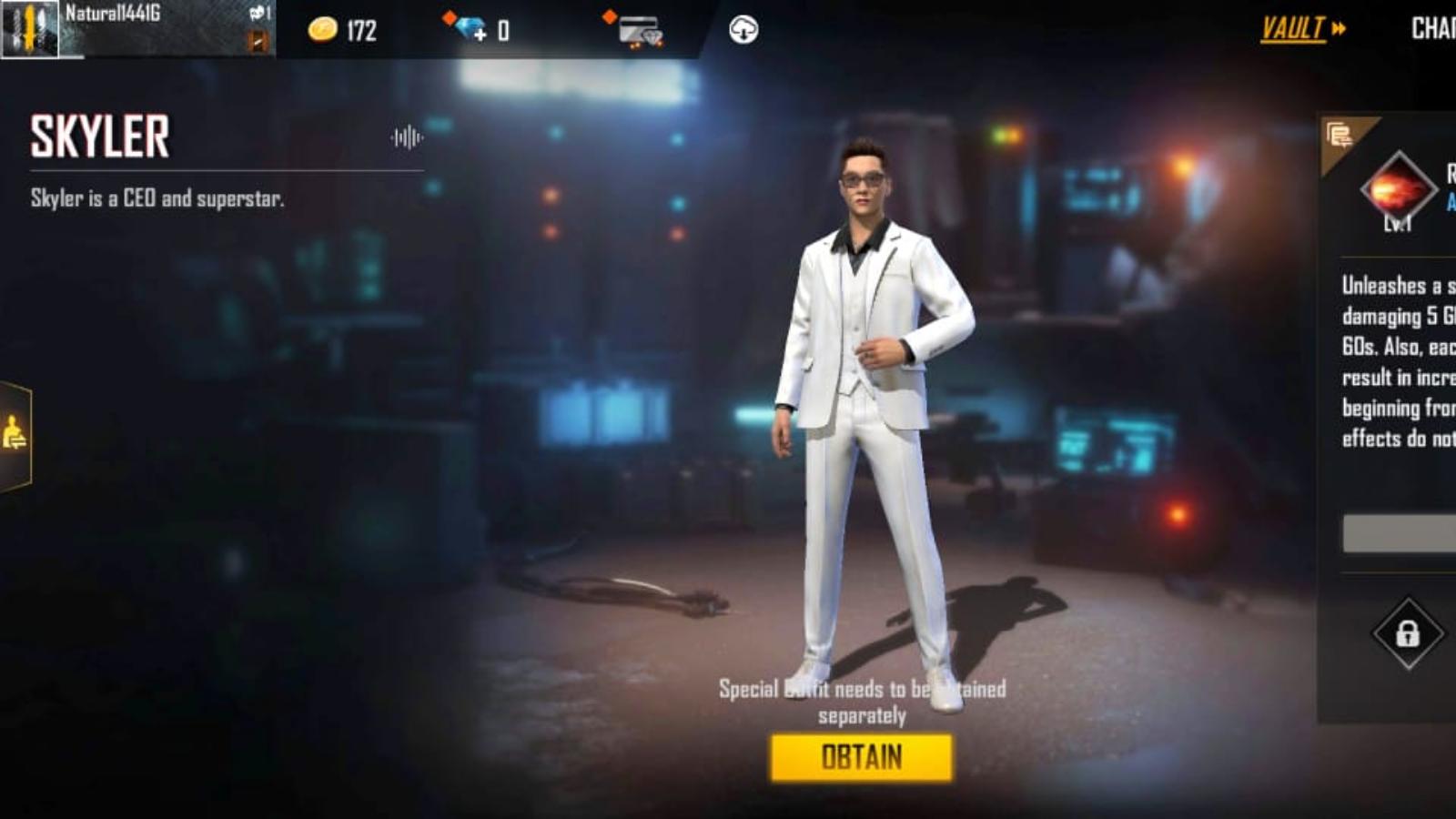 Skyler is a character in Free Fire based on the popular music artist Son Tung M-TP. His in-game description states that he is a CEO as well as a superstar. Whereas his in-game ability is named 'Riptide Rhythm'.
It is an active ability that once triggered releases a sonic wave that destroys 5 gloo walls within a 50-meter range. It also recovers 4HP with each gloo wall deployed in the game.
K vs Skyler: Who Is The Best Character In Free Fire Clash Squad Mode?
Here in this K vs Skyler ability comparison, the winner can only be one. Although both the characters have great active abilities for players to equip on the battlefield.
Skyler on the fits as the ideal character for Free Fire clash squad mode due to its Gloo walls breaking ability and HP recovery with each gloo wall placed as well.
However, after the OB31 update K has also improved drastically by providing more EP over time and and increased EP to HP conversion which is a blessing for a quick paced mode like CS mode. This makes K a winner in this K vs SKyler: Who is the best character in Free Fire Clash Squad mode after OB31 update.
Follow our Instagram handle to participate in the huge DJ Aloks Giveaway and to stay updated with every latest news of the gaming and eSports scene.
Also Read – TSG Jash vs B2K (Born2Kill): Who Has Better Stats In Free Fire For December 2021?