Norwegian Twitch streamer Knut Spildrejorde who gained huge popularity during Camp Knut has called out Imane 'Pokimane' Anys during his recent livestream, explaining why everyone hates the half Moroccan internet personality.
Knut was recently seen playing World of Warcraft before his Just Chatting session. With all the chaos going on in the streamers circuit, he decided to check out r/livestream fails where he came across a clip by YouTuber Destiny mentioning Pokimane. Few moments later, he provided his take on the issue.
Read More: "I am deeply disappointed in my judgment: Maya Higa opens up about her involvement in the Adrianah Lee-CrazySlick controversy
Knut agrees with Destiny's comments on Pokimane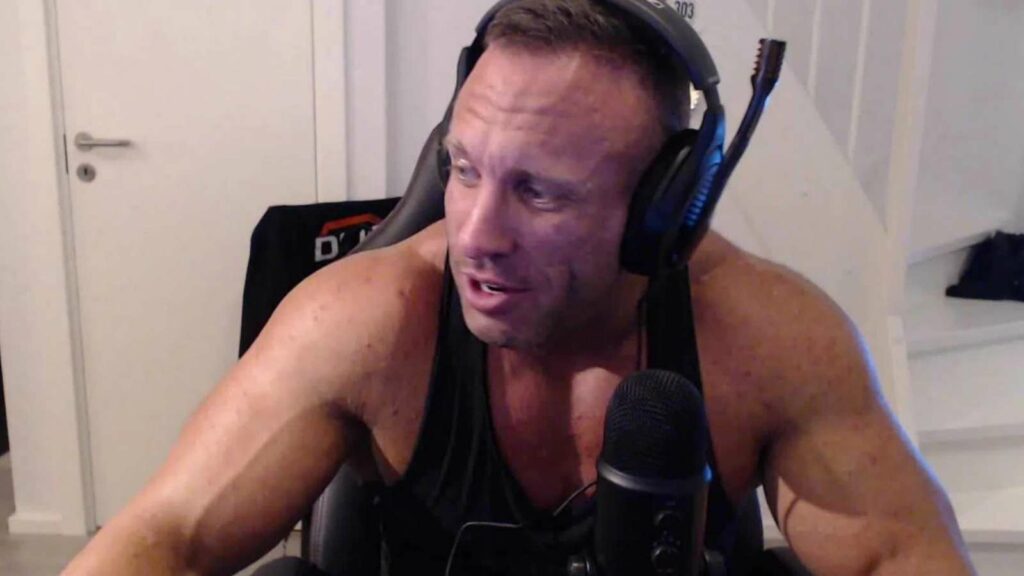 Imane 'Pokimane' Anys has been someone who arouses debate among other streamers lately. On her recent comment of Corinna Kopf after she asked Twitch to ban gambling, streamers such as Trainwreckstv have been calling her corrupt whereas xQc commented that she used gambling drama for clout chase.
Knut seems to be the latest Twitch streamer who shared his opinion about Pokimane after he checked out a clip uploaded on r/livestreamfails. The clip was taken from YouTuber Destiny who was debating 'people's expectation of men vs women'.
Destiny described that he feels there are a lot of behaviors for which men would be celebrated but the same behavior creates a trouble for women. Providing an instance to his claim, he referred to a Reddit thread where users stated, "I fu*king hate Poki's PR voice".
Justifying his opinion, Destiny further claimed-
"when a woman does a voice like that, the immediate feeling is like one of intense condescension. Like, trying to mother me, like, she's being like a f***ing bossy but when like, somebody like Dr. K, or like a man comes out with that type of voice, it's like, 'Oof, what a powerful, calm, father-figure."
Reflecting on this opinion, Knut proclaimed that he somehow agrees with the opinion about Pokimane. The Norwegian streamer went on to describe why everyone hates the popular female Twitch star-
"The reason why everyone hates Pokimane is that she does not have her own opinion, she always has the politically correct one. 
Also Read: "It's going to change the game": Ludwig talks about YouTube's trump card as Twitch starts to fall apart
He further stated-
"It's not about the voice, it's not about anything and that's as far as I know, she is a N-word user as well, aren't she?"
Pokimane seems to be in hot waters lately with many streamers calling her out for her 'fake' behavior. However, the streamer who hosted a livestream few hours ago refrained from commenting on any of the issues.
Fans left divided over Knut's opinion
Knut's opinion on Twitch about Imane is being widely shared across Reddit and YouTube. Some of the YouTube users are commenting that they agree with him as he was speaking facts. Another user wrote that it's not just about Pokimane as mostly all of the streamers had the same kind of political opinion.
Redditors are however disappointed with Knut as they suggested that no matter what opinion a streamer or a popular figure provides, they are going to be hated by certain people.
Also Read: Small-time Twitch streamer highlights how Ludwig has been a 'positive influence' amidst ongoing chaos