Sentinels lost their first match in the VCT Americas to NRG recently. Meanwhile, Sentinels' Tenz's partner, Kyedae was streaming the game along with Tarik. After the game ended, she hosted a live chat session with her followers. Unsurprisingly, the major topic of the chat was Sentinel's loss. Besides that, she talked about how she and Tenz cope after a defeat.
Kyedae revealed that instead of comforting Tenz, she prefers to leave him alone for some time to let him vent a bit. Every person has their own way of processing a tough and hard-fought loss. She went on to address all the negativity of being compared to others as a massive burden, as Tenz is one of the poster boys of NA Valorant.
Both Tenz and Kyedae are well known in the gaming and streaming communities. They are very frequent streamers of Valorant, and they generate a lot of views on multiple platforms, be it Twitch or YouTube. The two became even more famous after they announced their engagement.
Both of them have won awards for their contributions to the streaming and gaming worlds. Kyadae bagged the best Valorant streamer at QTCindrella's annual award ceremony. Tenz himself is no slouch, as he has won multiple awards, from winning a master's at Valorant to becoming the Gamer of the Year.
Related: Turtle Troop Valorant player Governer claims xQc "Ghosted" his team even after agreeing term sheets
Kyedae explains that she and Tenz watch anime together to cope after a tough loss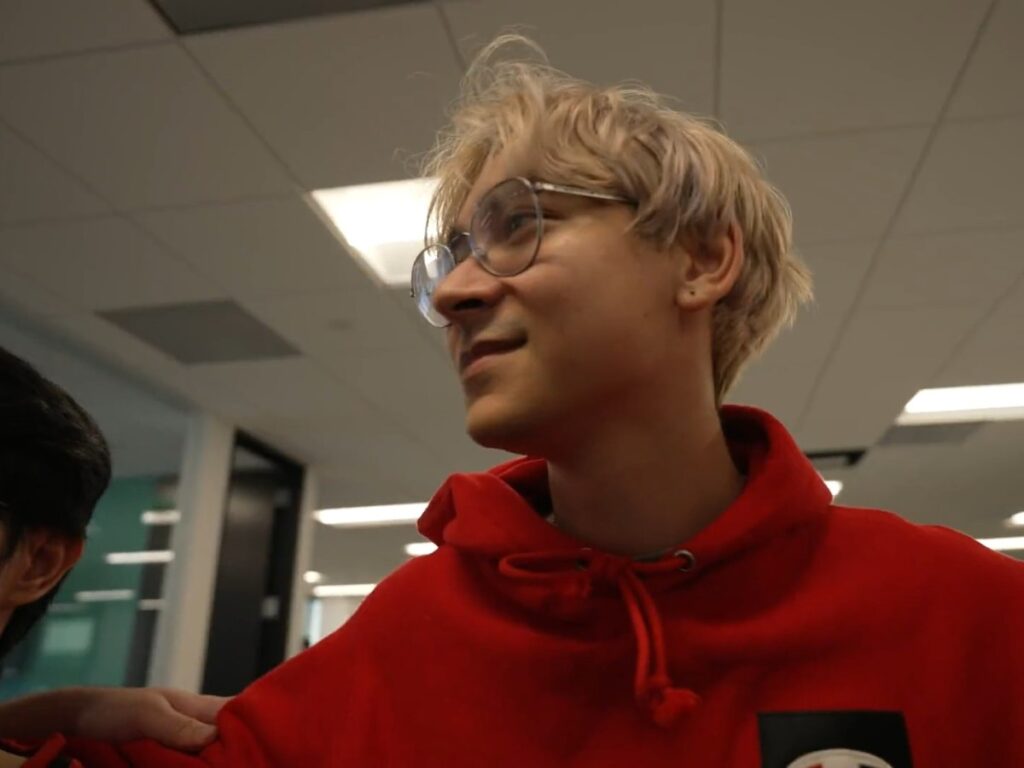 Image via Sentinels/Twitter
It's not a surprise that with so much recognition, negativity and toxicity don't lag far behind. Sentinels have proven time and time again that they are one of the best in the business, but they aren't unbeatable. After winning a few massive tournaments early on in the Valorant competitive scene, things haven't been so kind to them lately. Even after a roster change that included the addition of Sacy and Pancada from Loud, Sentinels remain only a nearly there team.
After their back-to-back round losses against NRG in the VCT Americas, it's no surprise the fans are not that pleased with their favorite team. Kyedae opened up about how they deal with everything after a loss. Besides leaving Tenz alone for a while, they prefer watching anime and eating until everything is back to normal.
Kyedae, while doing her regular stream, replied to a question by one of her fans as to how they cope after a tough loss. "What do you usually say to Tyson when he takes a tough loss?"
To this Kyedae replied, "Um, nothing. When people lose, they don't relly want to hear, like, all of these things. They just like to just chill."
She also explains that being as popular as she or Tenz is not that great all the time. Fans expect that their favorite team and player will perform well every game, but that's not the case. There are always ups and downs, and they have to live with them. However, she said, it is important to put them behind us and look forward to the next game. "It's GG go next. There's no point in like, I don't know, like linger on it, as a player though, it can be difficult especially if he didn't have the greatest performance. It does suck, especially like Tyson, being as big of a name he is in Valorant, and having like really high expectations from everyone, um, it's more stress."

The 100 Thieves content creator also mentioned that she is not fond of being compared to others.

"And people are really nasty, constantly comparing. I don't know, for me, I would hate to be compared. It would really suck. Just imagine constantly being compared to people…"

Related: Why was the Icebox map removed from Valorant's competitive pool?

How people reacted

It seems fans do agree with her, as some of them support her decision to be there for Tenz. The life of a top professional gamer is not all sunshine and roses; players have to go through a lot of hate from the fans when they lose and from opposing fans who prefer them losing every match.

Image via Jett shorts/YouTube

Lastly, whether Tenz and Sentinels make it to the next round of VCT Americas even after such close fought loss remains to be seen. Sentinels will next face the Brazilian power houses Leviatan on April 16th.

In case you missed it: