The Last of Us is a highly acclaimed action-adventure game developed by Naughty Dog that was first released in 2013. The game takes place in a post-apocalyptic world where the majority of the human population has been wiped out by a deadly fungus. Players take control of Joel, a smuggler. As Joel, players must escort a young girl named Ellie across the United States. The game takes players on a journey in hopes of finding a cure for the ravaging disease. The game was highly successful upon its release. Due to its popularity, it saw a remastered edition and a remake.
Recently, the franchise has seen a resurgence in popularity thanks to the HBO live-action adaptation of the game. Both veteran players and newcomers are returning to the game, and fortunately, it is no longer limited to PlayStation consoles. The game can now be enjoyed on PlayStation 3 to PlayStation 5, as well as on PC. When Naughty Dog released The Last of Us Part I on PlayStation 5, it was announced that the game would receive a PC release. Since then, several mods have been developed for the PC version of the game. One of the latest mods, developed by Voyagers Revenge, adds a first-person perspective to the game. The mod showcases a bit of gameplay and adjustments to the HUD, providing players with a more immersive experience.
Related: Naughty Dog apologises for faulty The Last of Us Part 1 PC port
First person mod for the Last of Us Part 1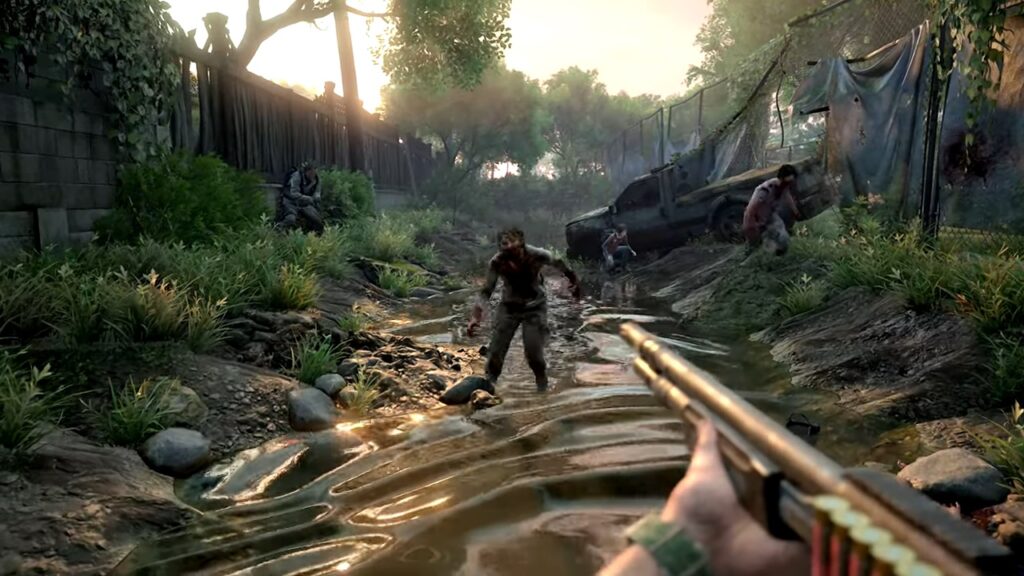 The mod is still in development and has some issues. This includes issues such as the lack of a crosshair and alignment problems with Joe's weapons. However, despite the issues, it is an impressive addition to the game. There is also speculation that other mods will be developed to bring a first-person perspective into the game.
Currently, the focus for the PC version of the game has been on tweaking the game through patch updates. The Last of Us Part 1 had several bugs and technical performance issues upon its initial release. The developers have been bringing out updates to fix these issues and ensure that the game reaches its standards.
Despite the technical issues at launch, The Last of Us Part I remains a beloved game and a favorite. The game's success led to the development of a sequel. The sequel was released in 2020 to critical acclaim. The Last of Us Part II features similar gameplay mechanics to the first game, but with improved graphics and new characters.
The Last of Us is a highly successful game that has seen a resurgence in popularity thanks to the HBO live-action adaptation. With the game now available on PC, players have the opportunity to experience the game in new ways with the use of mods.
In case you missed it: