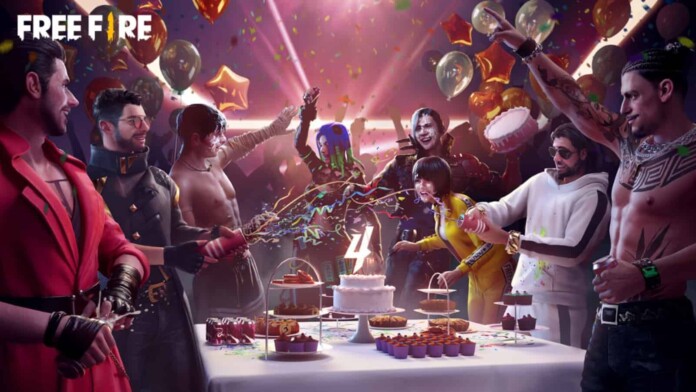 Garena Free Fire has a huge and vast character roster with unique abilities to assist players on the battlefield. Here in this article, we will take a look at the list of all passive character abilities in Free Fire.
There are a total of 44 characters in the Free Fire roster with the latest addition of Nairi in the OB31 patch update. Developers introduce new characters in the game with every OB patch update. The characters have two types of abilities either an active ability or a passive ability. Let us take a look at the list of all passive character abilities in Free Fire.
Passive Character Abilities In Free Fire
THere are two types of abilities in the game active and passive. Although active abilities are more popular among the players because of the immense power and diversity. Although players can use only one active ability at a time while they can equip more than one passive skill at a time. This makes passive skills more useful in the game. More to it only passive ability characters can be awakened as well making them stronger.
The list of all the passive character abilities in Free Fire is as follows:
Nairi (Ice Iron)
Otho (Memory Mist)
Leon (Buzzer Beater)
Thiva (Vital Vibes)
Kapella (Healing Song)
Alvaro (Art of Demolition)
Notora (Racer's Blessings)
Antonio (Gangster's Spirit)
Caroline (Agility)
Misha (Afterburner)
Nikita (Firearms Expert)
Olivia (Healing Touch)
Shani (Gear Recycle)
Maro (Falcon Fervor)
Paloma (Arms-Dealing)
D-Bee (Buulet Beats)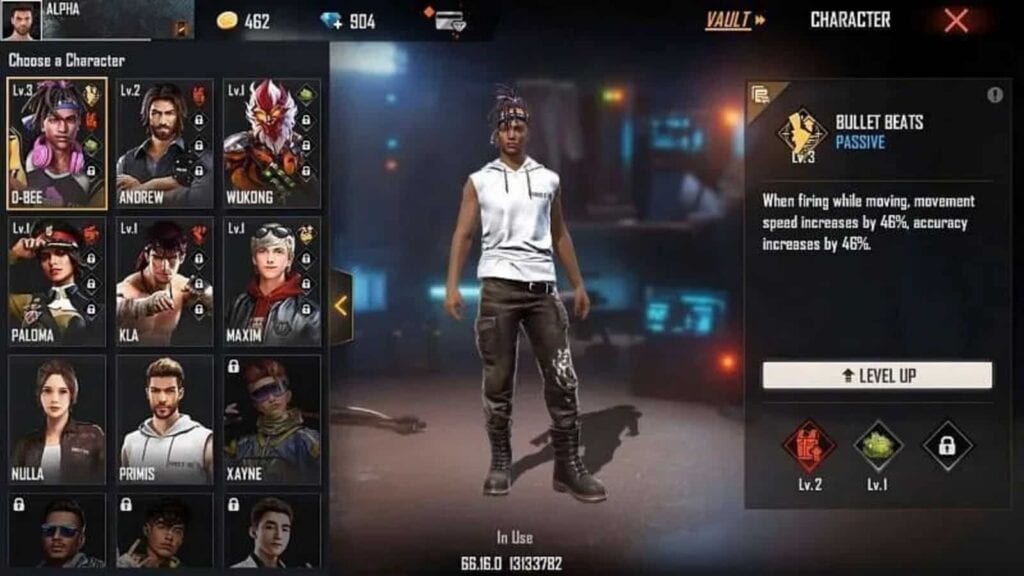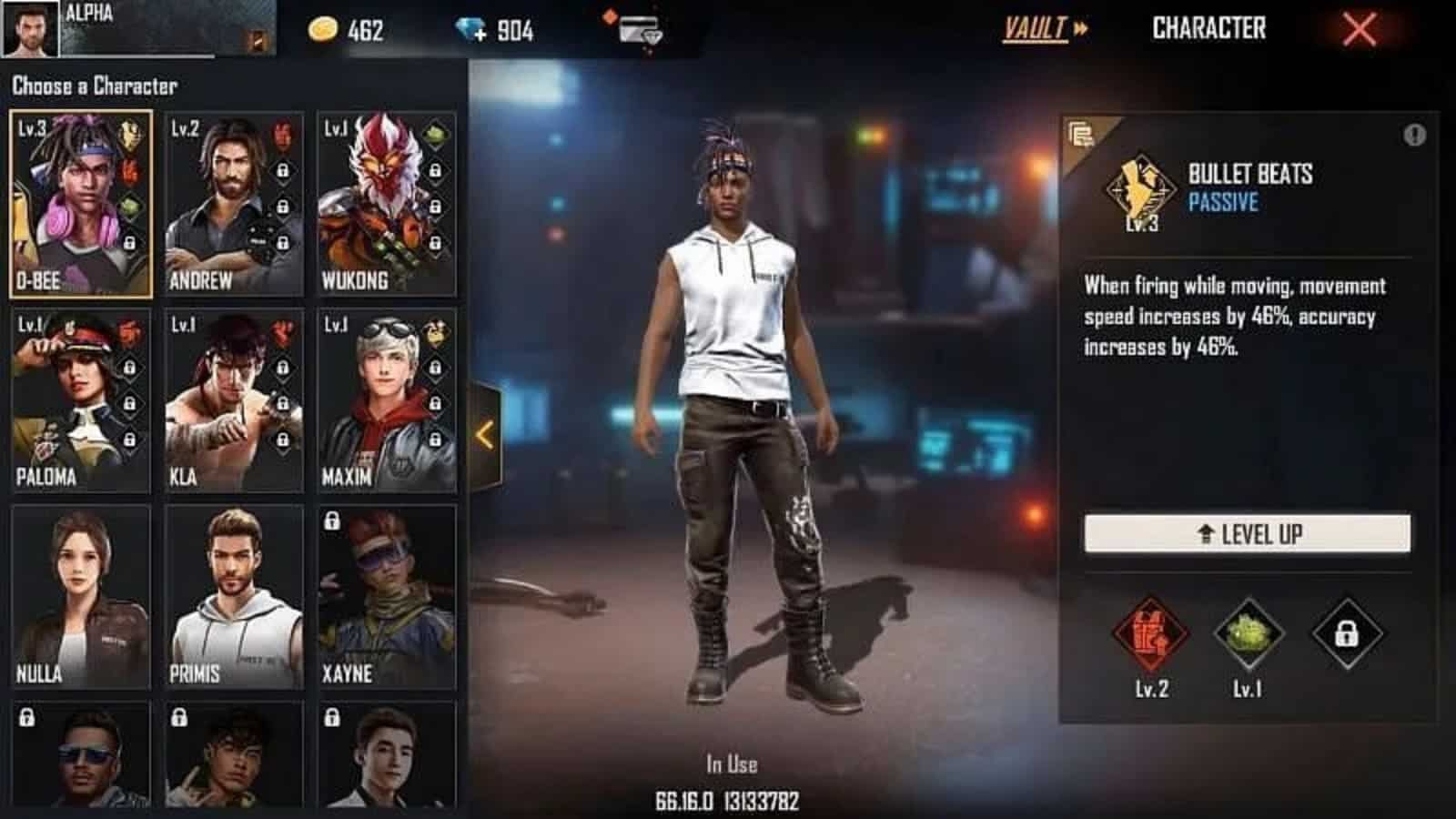 Related – TheDonato vs Ajjubhai (Total Gaming): Who Has Better Stats In Free Fire For December 2021?
Shirou (Damage Delivered)
Ford (Iron Will)
Miguel (Crazy Slayer)
Rafael (Dead Silent)
Joseph (Nutty Movement)
Dasha (Partying On)
Maxim (Gluttony)
Kla (Muay Thai)
Laura (Shrap Shooter)
Wolfrahh (Limelight)
Jai (Raging Reload)
Jota (Sustained Raids)
Hayato (Bushido/ Art of Blades)
Moco (Hacker's Eye/ Enigma Eyes)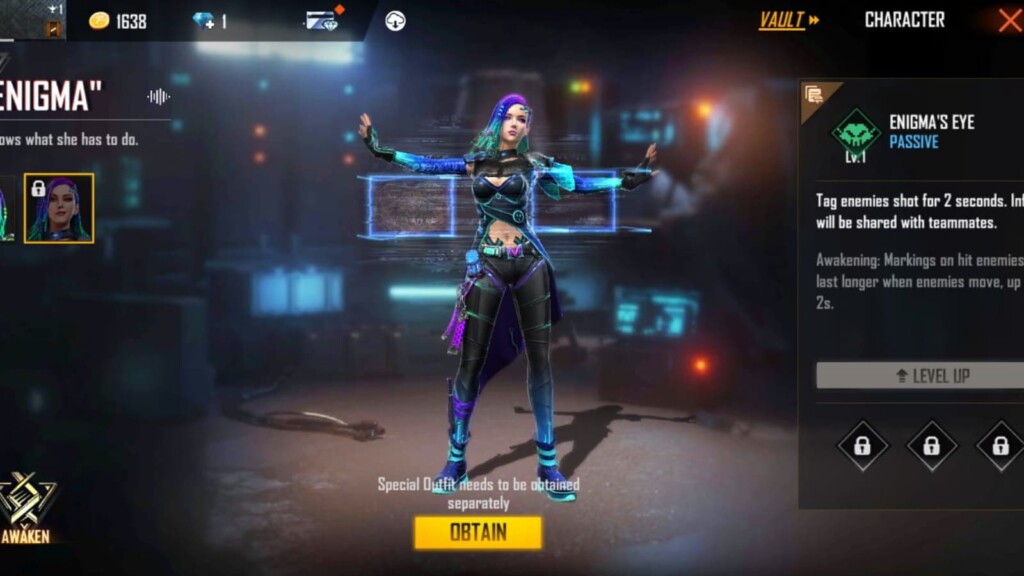 Kelly (Dash/ Deadly Velocity)
Follow our Instagram handle to participate in the huge DJ Aloks Giveaway and to stay updated with every latest news of the gaming and eSports scene.
Also Read – DJ Alok vs Nairi: Who Is The Best Character In Free Fire For December 2021?