Mizkif's most recent twitch stream could have gone wrong in so many ways. On Jan 10 Mizkif was doing a weightlifting stream with EsfandTV. Mizkif had in his mind to set a new PR live on this stream. Mizkif has over 2 million followers on Twitch which makes him one of the biggest streamers right now.
He is well supported by his viewers and organises collaborative streams on his channel. In the most recent stream, he dropped the weight while attempting the PR and this incident was caught live on stream. This clip from his stream has gotten viral and all the streamers are talking about it.
Injuries in weightlifting could be very serious and dropping three plates on the chest is no joke. Mizkif is extremely lucky that his friends were there to help him. This clip of his is getting controversial reactions from fans and fellow streamers.
Related: Pokimane explains how she can defeat Ludwig in a boxing match despite him having the upper hand
Mizkif drops the barbell during his weightlifting stream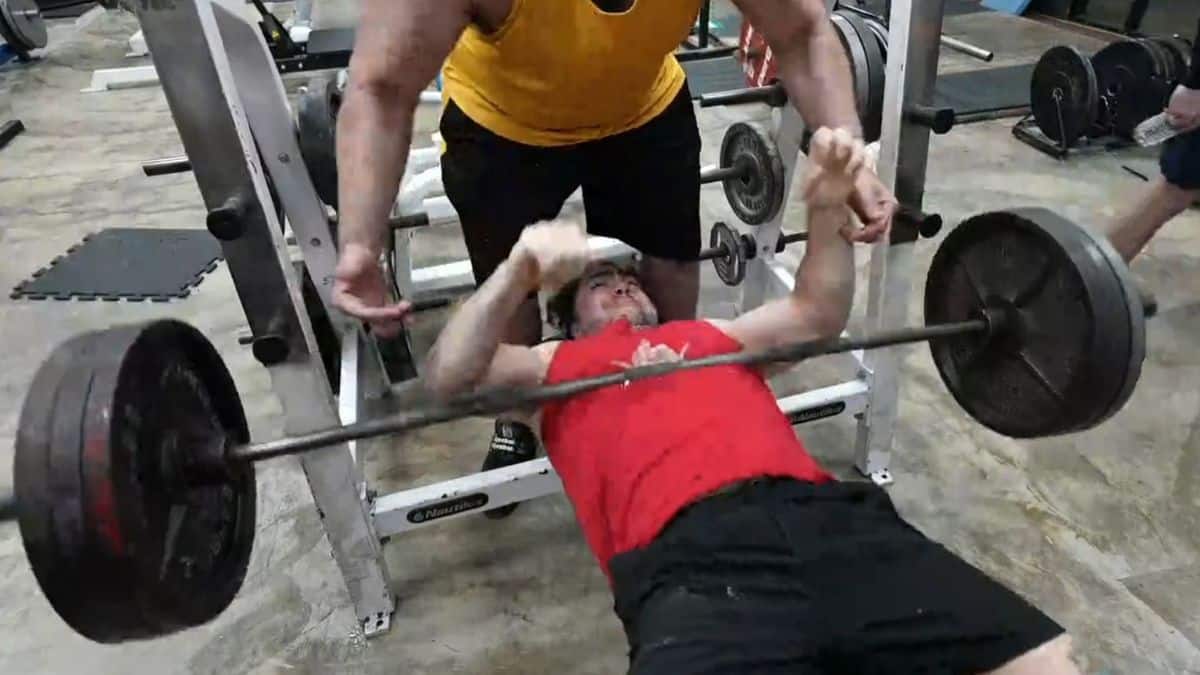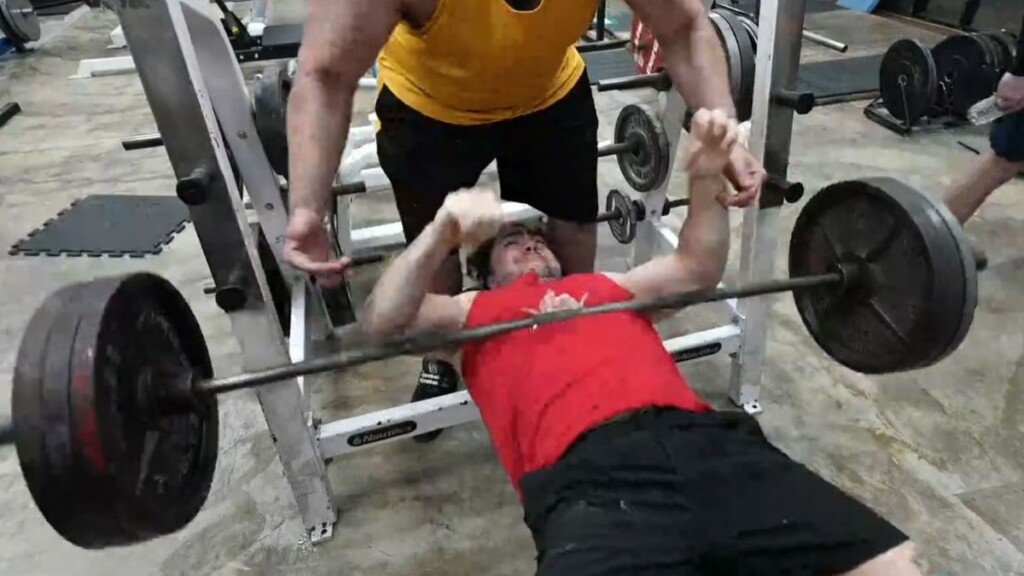 Mizkif had planned to attempt a benchpress PR and was ready to lift 315 LBS which is around 143 kg. He was getting spotted by Esfand while attempting this lift. Mizkif was able to lift the weights once which completed his PR but he decided to go in for another rep and lost control. He dropped the three-plated bar straight on his chest.
EsfandTV was shocked when Mizkif went for the second rep and quickly reacted and helped him lift the weight off his chest and reracked it. While all of his friends looked concerned, the streamer walked it off and stated that he was alright and then said "I could have done two".
The first one to lift the 315 Lbs was Lacari; after he did it, Mizkif's chat wanted him to do it too. He saw the chat and began mentally preparing for this PR. The stream could have ended with serious injuries but gladly he is okay and did not face any injuries. Apart from this, He has announced that he will be starting a gym with fellow streamer Knut and since then Mizkif has been doing weightlifting and gym streams.
In case you missed it!