Collaboration among streamers can be quite the scene. Even more mayhem may ensue when these passionate individuals stream together. The collaboration between Sneako, Adin Ross, and N3ON has been popular recently. Recently, N3ON has once again collab with Sneako for a Rumble stream hosting multiple famous internet personalities. Furthermore, the streamer bashed triggered Onlyfans model Breckie Hill during the livestream!
N3on, a YouTuber and kick streamer, has recently generated a lot of buzz on the internet. His streams are really wild, with asking Charlie D'Amelio whether she's single in front of her boyfriend Landon Barker to a jail stream with Adin Ross! Moreover, he also has a really aggressive personality that always leads him to bash others. And that's what he did in a recent livestream.
Sneako had been on a streaming marathon with famous personalities for the past few days. From Sara Saffari to Bradley Martyn and others were on the stream. Moreover, the Rumble streamer even called over N3ON and the Onlyfans model Breckie Hill on the stream. However, the outcome of it, between N3ON and her, was catastrophic.
Related: Watch: Kick streamer N3ON FLIRTS with Charli D'Amelio in front of her boyfriend
N3ON bashed and triggered Breckie Hill on livestream
Fans know how aggressive of a personality N3ON has. Furthermore, during every stream with Adin Ross and Andrew Tate, fans can see the Kick streamer rage quite frequently. These kinds of moments are quite frequent in any livestream with the Kick streamer in it. And this is what happened during the recent livestream with Breckie Hill. There were many instances of insults being thrown around!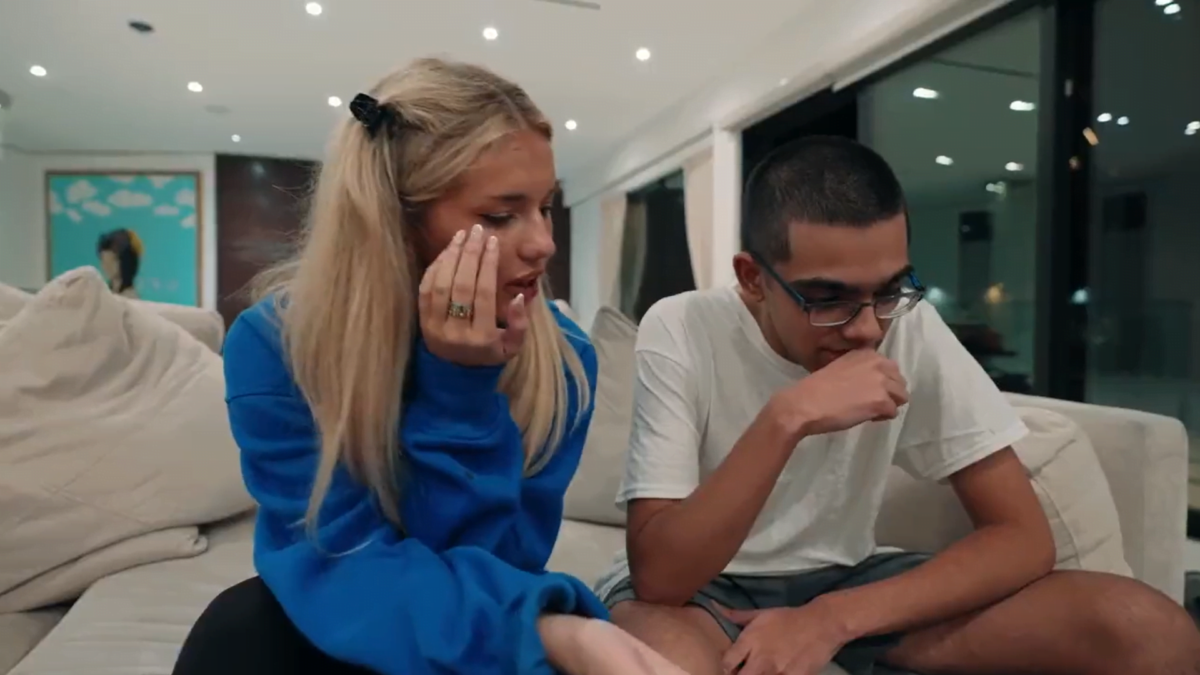 The Kick streamer totally went bonkers on Breckie Hill and said some really out-of-pocket stuff!
The situation escalated when N3ON was ignored by Breckie. The Kick streamer said, "I swear to god, blond girls have f*cking peanut brains. Is there anything in this head? Is there anything?" To this, Breckie replied, "I had a 4.0 GPA in high school and was accepted into a college with a 19% acceptance rate." However, N3ON wasn't going to pull any stops and said, totally cooking the Onlyfans Model, "Now you post your t*ts on OnlyFans. What the f*ck happened? You want to go there?"
This was a really hilarious moment for fans; however, right after this, the Onlyfans model explained how she had to pay for her own college and how it was so hard to afford it. Moreover, she was about to start crying, and N3ON instantly apologized to her!
In case you missed it: