Bandai Namco officially announced the Tekken 8 during Sony's State of Play on 15 September 2022. The graphics were incredible, and every detail was clear, accurate, and on point. The plot of the future game installment is now more intriguing and explosive than ever. Jins' Mom, Jun Kazama returns to the franchise. In addition to Jin and his mother Jun, Namco also confirmed some of the fighters like King, Kazuya Mishima, Nina Williams, etc. Now, Namco has revealed that Paul Pheonix will join this roster.
Paul is among the few characters who have appeared in every Tekken game. He made his debut in the first installment of the game and now he's here to win the King of Iron Fist Tournament. He is one of the strongest characters in the Tekken universe. This time, Namco has drastically changed Paul's look for Tekken 8.
Tekken 8 is expected to be the most significant installment in the franchise in a long time due to its history-defining plot, entirely remodeled legacy characters, new game mechanics, and overhauled dynamic landscapes.
Related – WB Games delays Suicide Squad: Kill the Justice League release again to later this year
Paul Pheonix will compete in the King of Iron Fist Tournament in Tekken 8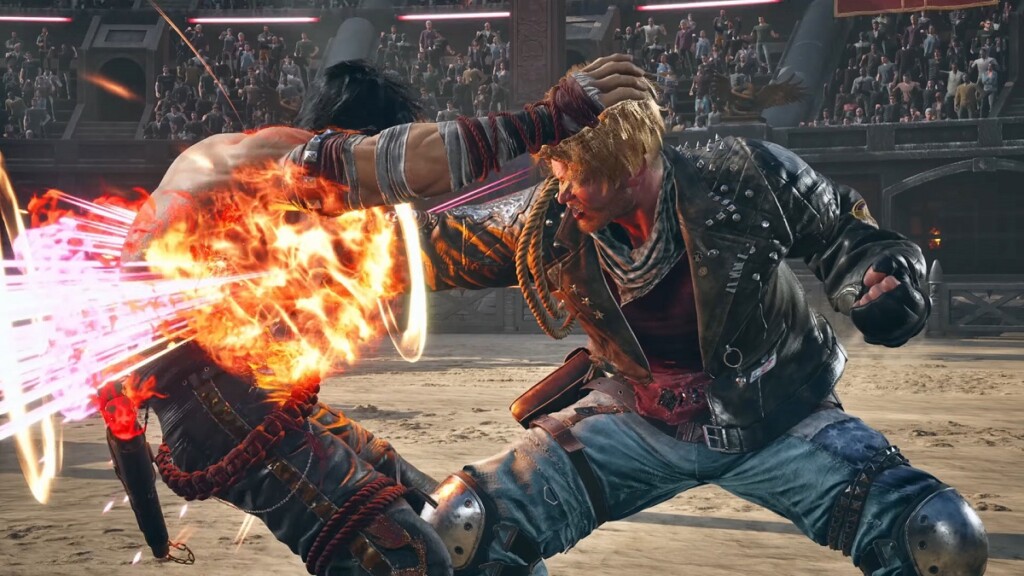 In a Tekken game, Paul Phoenix's inclusion in the lineup and his perfectly vertical hairstyle are the only two things that never change. This time Paul Pheonix has changed his hairstyle and looks a like singer from a boy band. Older Tekken fans may recall that Paul had already let his hair down in Tekken 4, though at least then it was still a rough cut. However, he has not missed a beat when it comes to obliterating his enemies. Paul uses a mixture of judo and karate to deliver strong, accurate strikes to defeat opponents.
The trailer features several aspects of this fighter, including what seem to be two of his battle intros in Tekken 8. First up, Paul uses just his fist to knock through a brick wall in the style of Street Fighter Cody. And for the second one, Paul can be seen riding his motorcycle into the battle with joy. Fans can observe some of Paul's standard moves and combos, such as his quick Superman punch and his potent straight punch to the gut. Moreover, he summons a powerful armored attack that he uses to corner the opponent. He just toy around with Marshall Law in the trailer.
Nonetheless, with or without his iconic verticle hairstyle, Paul is ready to wreak havoc in Tekken 8. Although Tekken 8 hasn't yet been given a release date, it will be available for Xbox Series X|S, PlayStation 5, and PC. Players are already excited to test the new Heat gauge mechanic in the upcoming title.
In case you missed it