Felix 'PewDiePie' Kjellberg has dropped the most wholesome announcement of his YouTube career. In his recent upload on the platform, the American internet personality revealed that he and his wife Marzia are expecting their first child.
The video has already garnered millions of views as fans are rejoicing over the 'good news'. The video started with PewDiePie claiming that he has been keeping a secret from everyone. "I'm gonna be a dad," he added that they found out last November and have been doing well ever since.
In fact, he stated that he is making the announcement 'public' as he sits outside the clinic where his wife will be undergoing some medical tests. Explaining further, the second highest subscribed YouTuber that he is more excited than nervous as the couple will be entering a new territory.
PewDiePie continued that he feels lucky to start a family with the woman he loves. "I know whatever is ahead of us, we can do it together," he added while showing some ultrasonographic pictures of the baby. Concluding the video, he asserted that he will ensure to become the best dad for his kid.
Related: "Can't believe he had the audacity," Hasanabi takes a dig at Andrew Tate's hair loss after his release from jail
How long has PewDiePie been together with Marzia?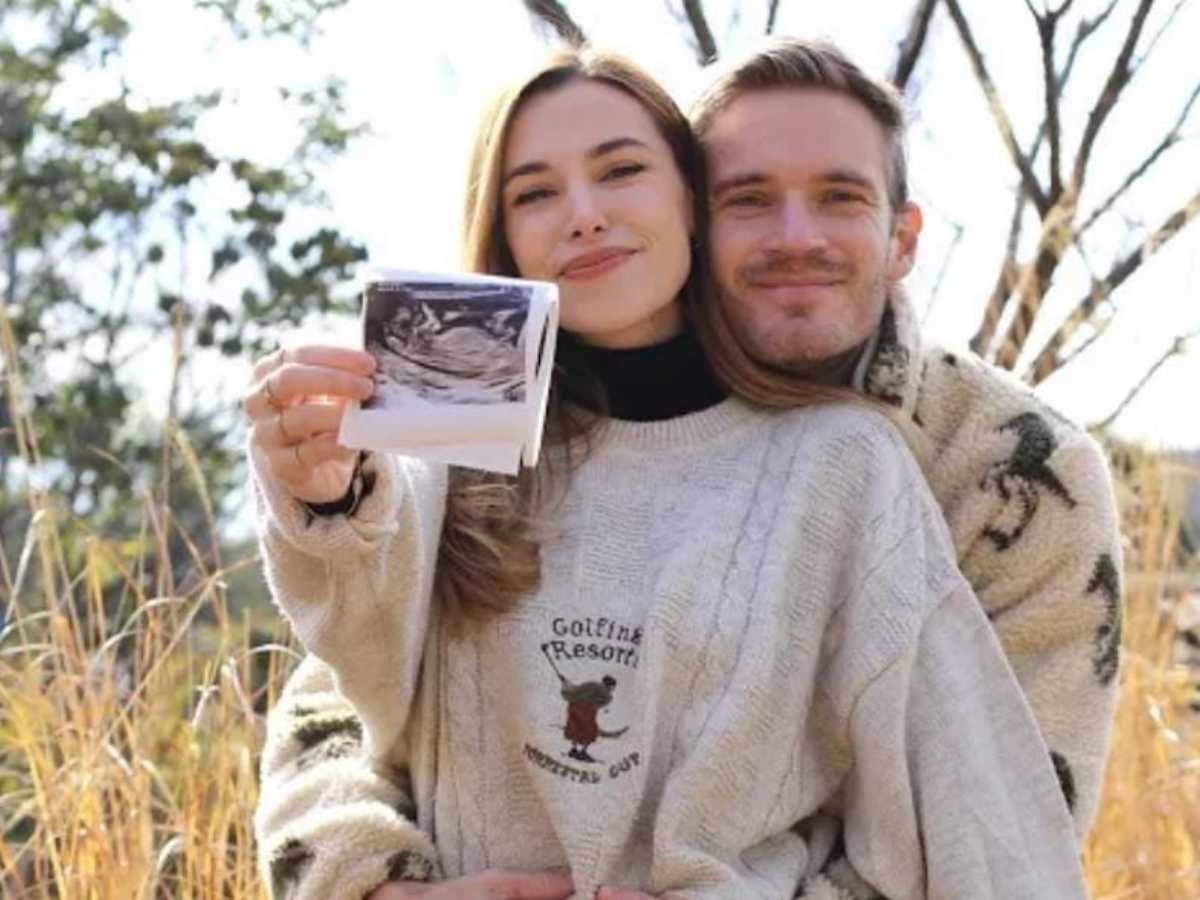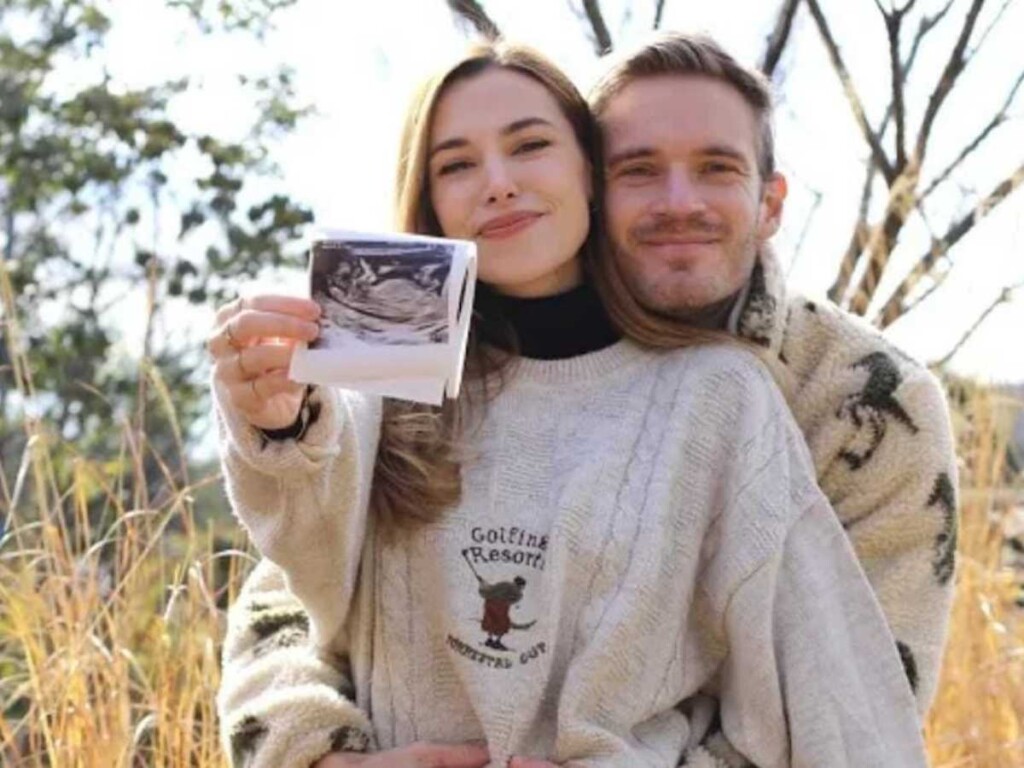 Felix Kjellberg first met Marzia Bisognin on Facebook as the latter's friend helped them to connect together on the platform in 2011. After a few months, the couple went for online dating until Felix finally decided to meet her in person when he flew to Italy.
This blossomed into a serious relationship as they traveled together through Sweden and Italy. In 2013, the couple decided to move to Brighton, England with the intention of settling their permanently. However, a 2018 trip to Japan changed their minds as they wished to relocate to the country permanently.
In 2019, the soon-to-be parents announced their wedding and during the same time, PewDiePie was having a head-to-head 'subscriber' competition with T-Series, which is currently the most subscribed channel on YouTube.
Marzia has been together with Felix through the ups and downs of his YouTube career as she has even appeared in some videos. Now that the couple are looking forward to welcome their first child, they are ready to begin a new chapter in their life.
Fan reactions
The YouTube video posted by PewDiePie has no dearth of likes. It has already started trending on the platform with 4.7 million views at the time of writing this article. Here are some noteworthy fan reactions to look upon-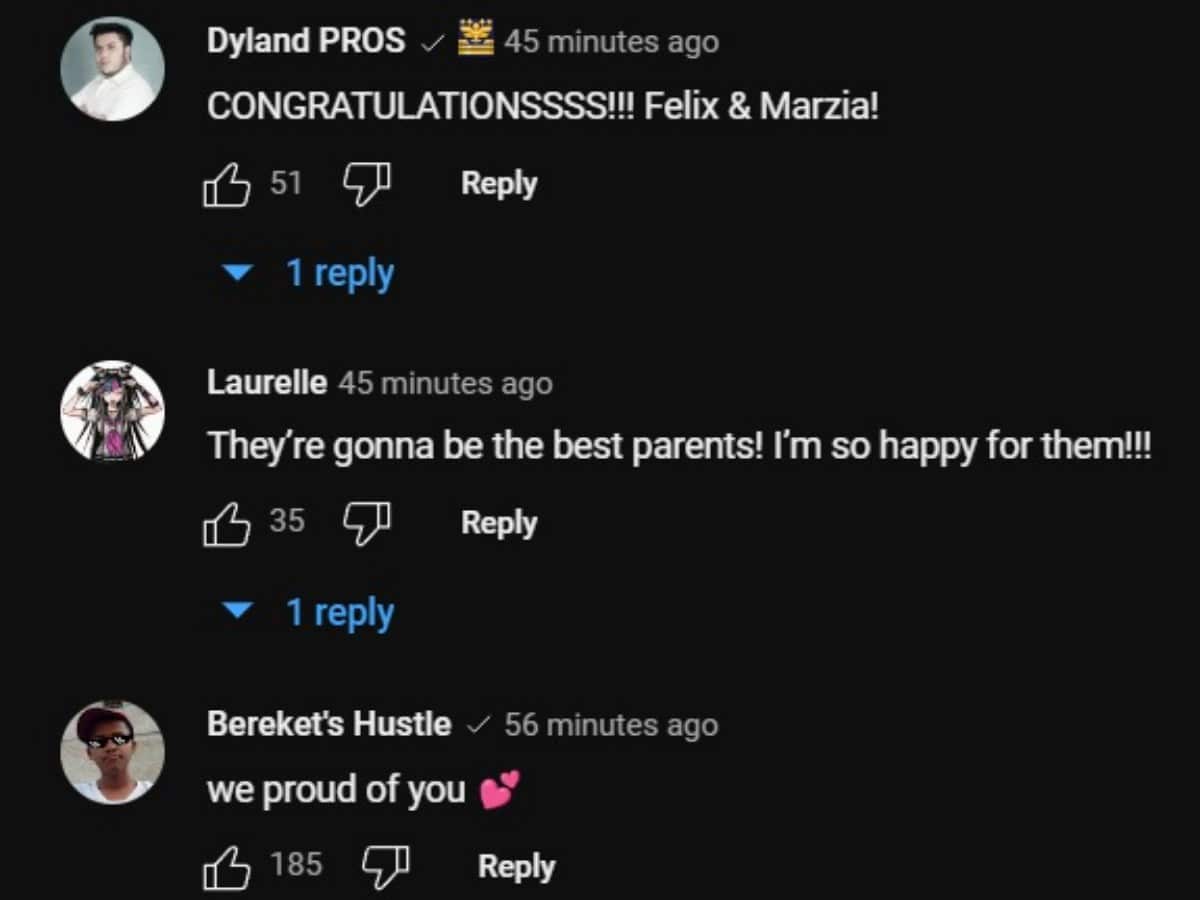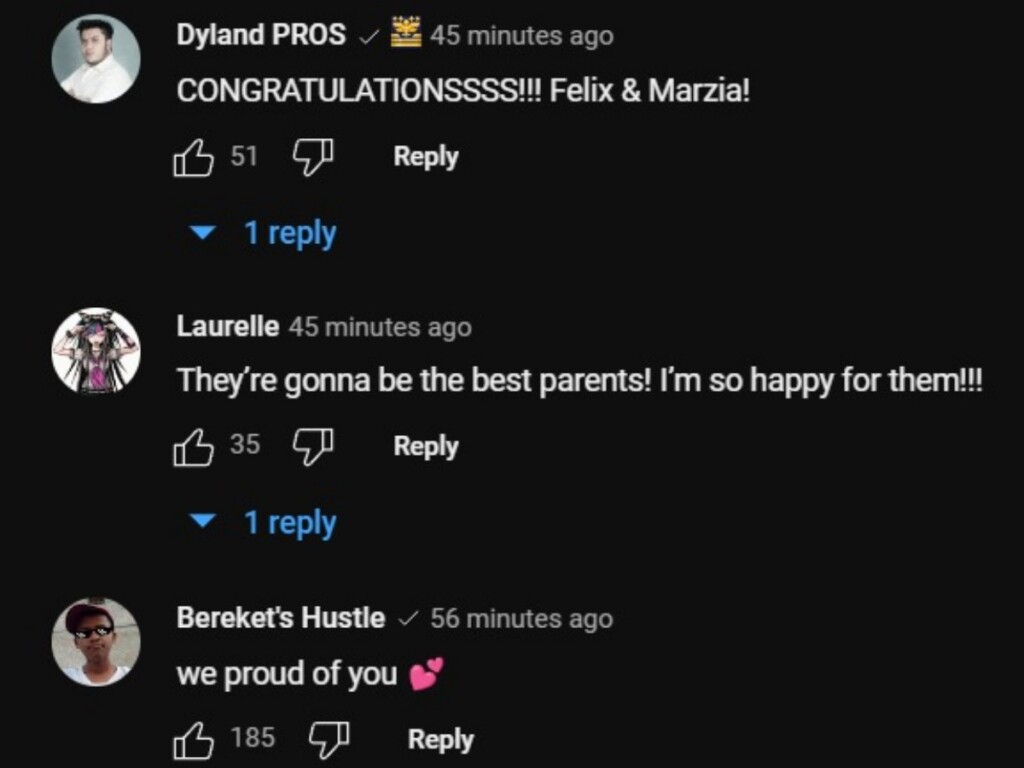 Fans were nostalgic to witness the growth of PewDiePie as a YouTuber as well as his personal life. They poured congratulatory wishes for the couple and wished good health to the family.
In case you missed it!