With the league stage of PUBG Mobile Global Championship 2021 of the western division being concluded few days ago, qualified teams have proceeded towards the league finals. The results of the league finals will determine the teams of the grand finals of PMGC 2021.
One of the most honourable tournament, PUBG Mobile Global Championship's second season kicked off on November 30th with a total of 40 best teams from western and eastern region that conquered their regional championships. Out of the astonishing prize pool of $6 million USD, the cash prize of $1,255,000 USD will be distributed among the teams where the champion will walk away with a lion's share of $392,500. As the league finals are commencing from today, here is everything you need to know about PUBG Mobile Global Championship 2021 League Finals.
PUBG Mobile Global Championship 2021 West League Finals: Qualified Teams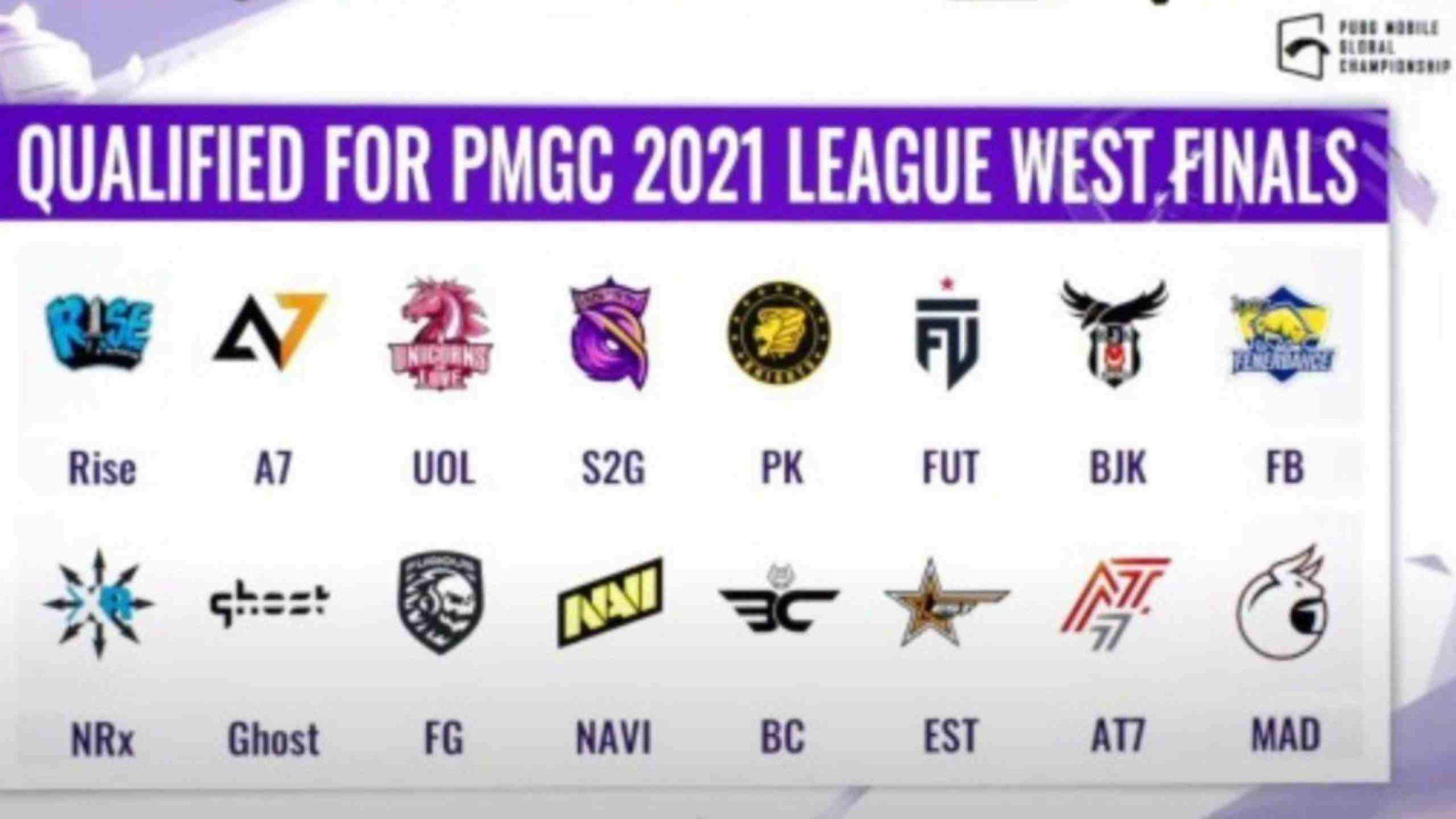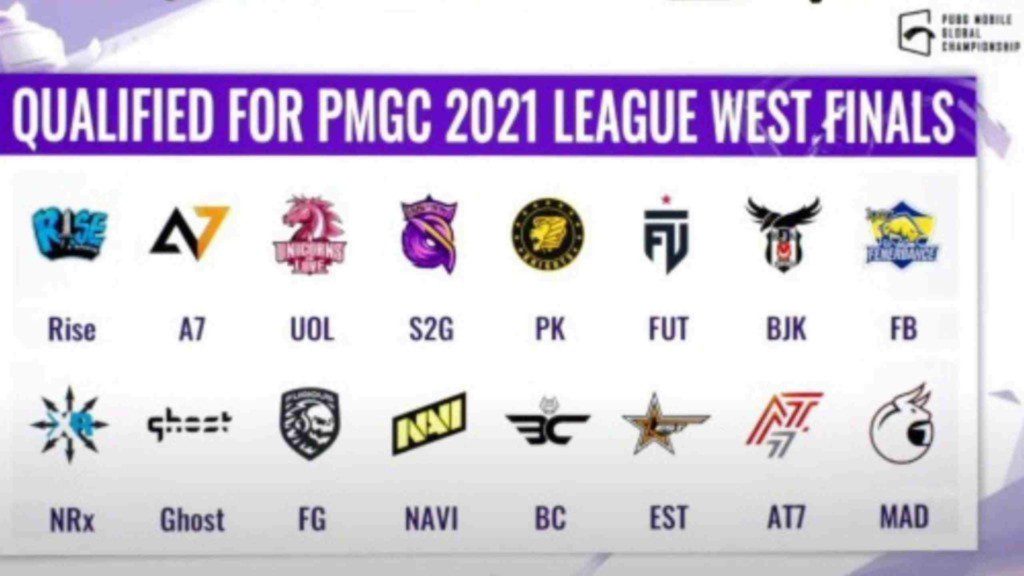 Rise Esports
Alpha7 Esports
Unicorns of Love
S2G Esports
Knights
FutBolist
Besiktas Esports
1907 Fenerbahce Esports
Next Ruya Esports
Ghost Gaming
Furious Gaming
Natus Vincere
Buluc Chabtan
Eastern Stars
Aton Esports
MadBulls
Rise Esports are currently the lead scorers at the overall rankings. Brazilian powerhouse Alpha7 Esports is also eyeing for the top position as they scored 443 points after the end of third super weekend. Teams such as MadBulls and Aton Esports need to score big at the upcoming matches in order to qualify for the finals.
Read More: Krafton unveils PUBG Esports 2022 roadmap
Format & Schedule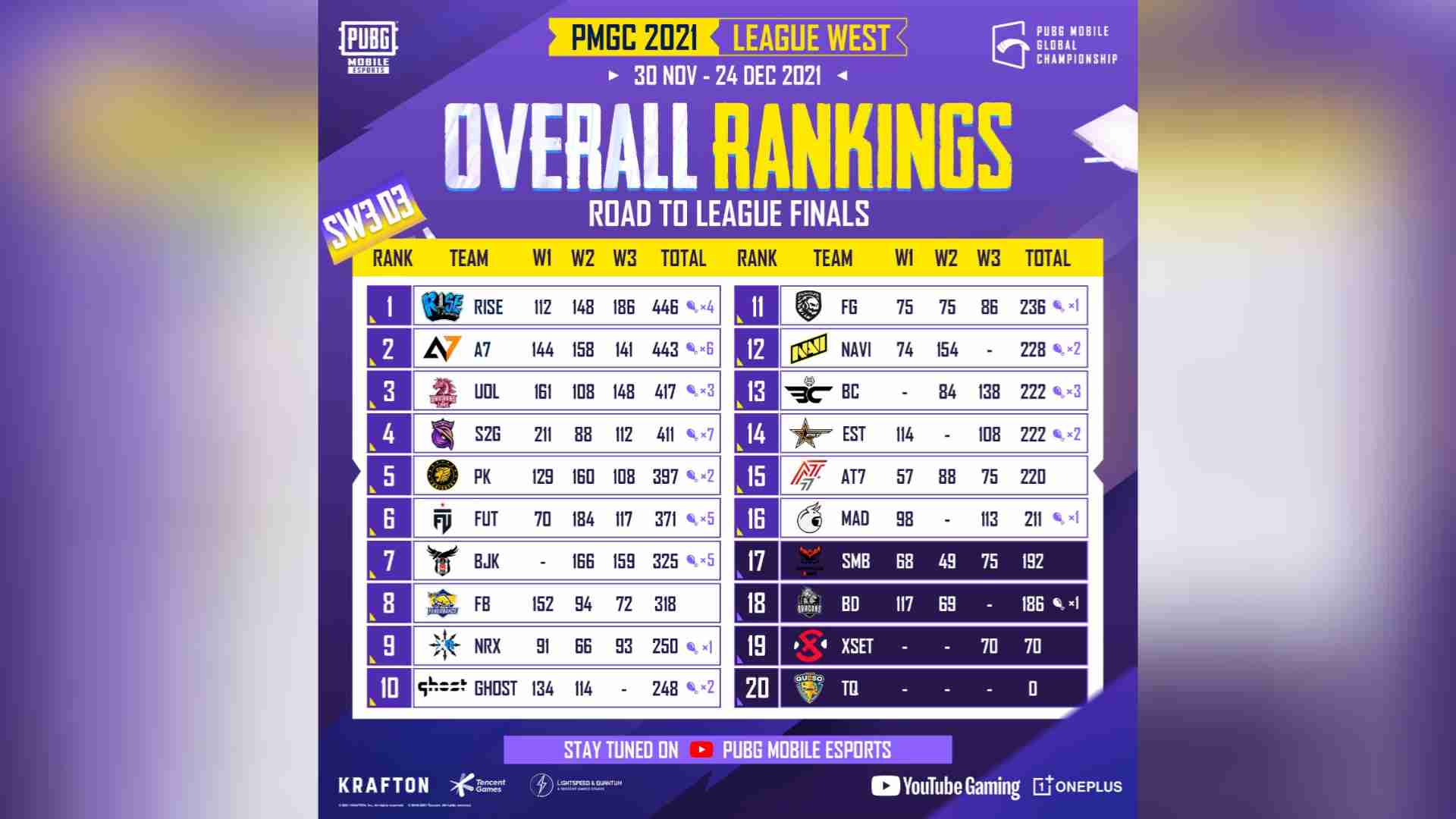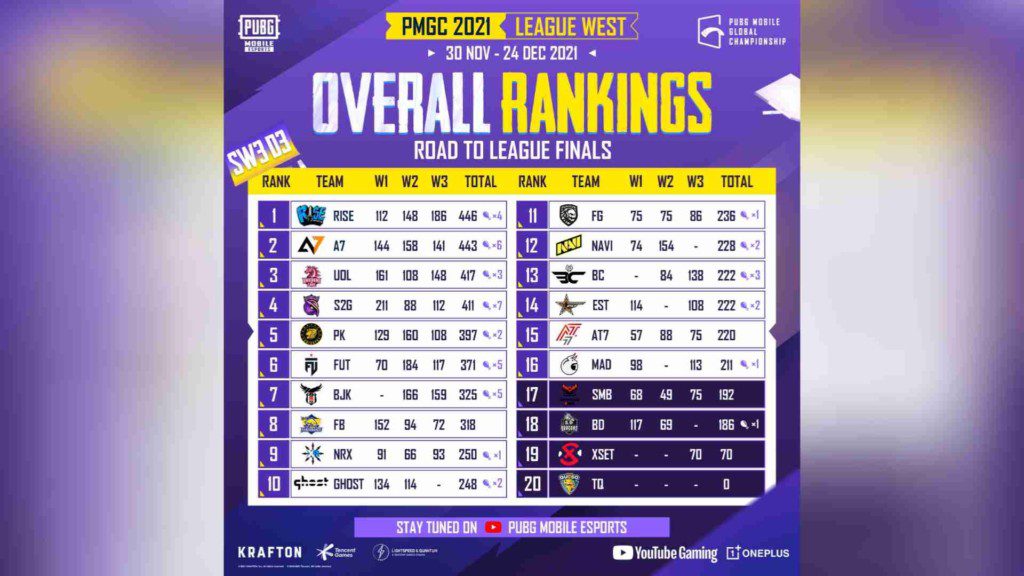 The twelve qualified teams will play 6 matches per day (18 matches in total) in different classic maps such as Erangel, Miramar and Sanhok. The PUBG Mobile Global Championship 2021 West League Finals will commence from today i.e. 22nd December and end on 24th December.
For viewing the tournament live, players can head over to the official YouTube channels of PUBG Mobile Esports. The West League finals will be live streamed on the mentioned days at 11:30 PM IST. Players can also collect tokens if they view the matches live and win permanent items from PMGC 2021 Tresure Box.
Also Read: PUBG Mobile Global Championship 2021 (PMGC)League Finals East: Qualified teams, schedule and more