Tencent announced the second iteration of its battle-royale game's biggest tournament earlier this year. PUBG Mobile Global Championship 2021 features all the professional teams from countries in western and eastern regions. With over 6 million USD prize pool, 40 teams are battling hard for top spots at super weekends as only the points from Super weekends will be considered for overall evaluation.
The second day of PMGC West League Stage was filled with intense battle between the teams. After the conclusion of 5 matches, Knights became the table toppers with 105 points. As of now, they are the only team to score above 100 points at the west league stage. MadBulls followed them at the score board with 86 points. At the third position stood, Black Dragon Esports with similar points to that of MadBulls.
PUBG Mobile Global Championship 2021 West Day 2 Results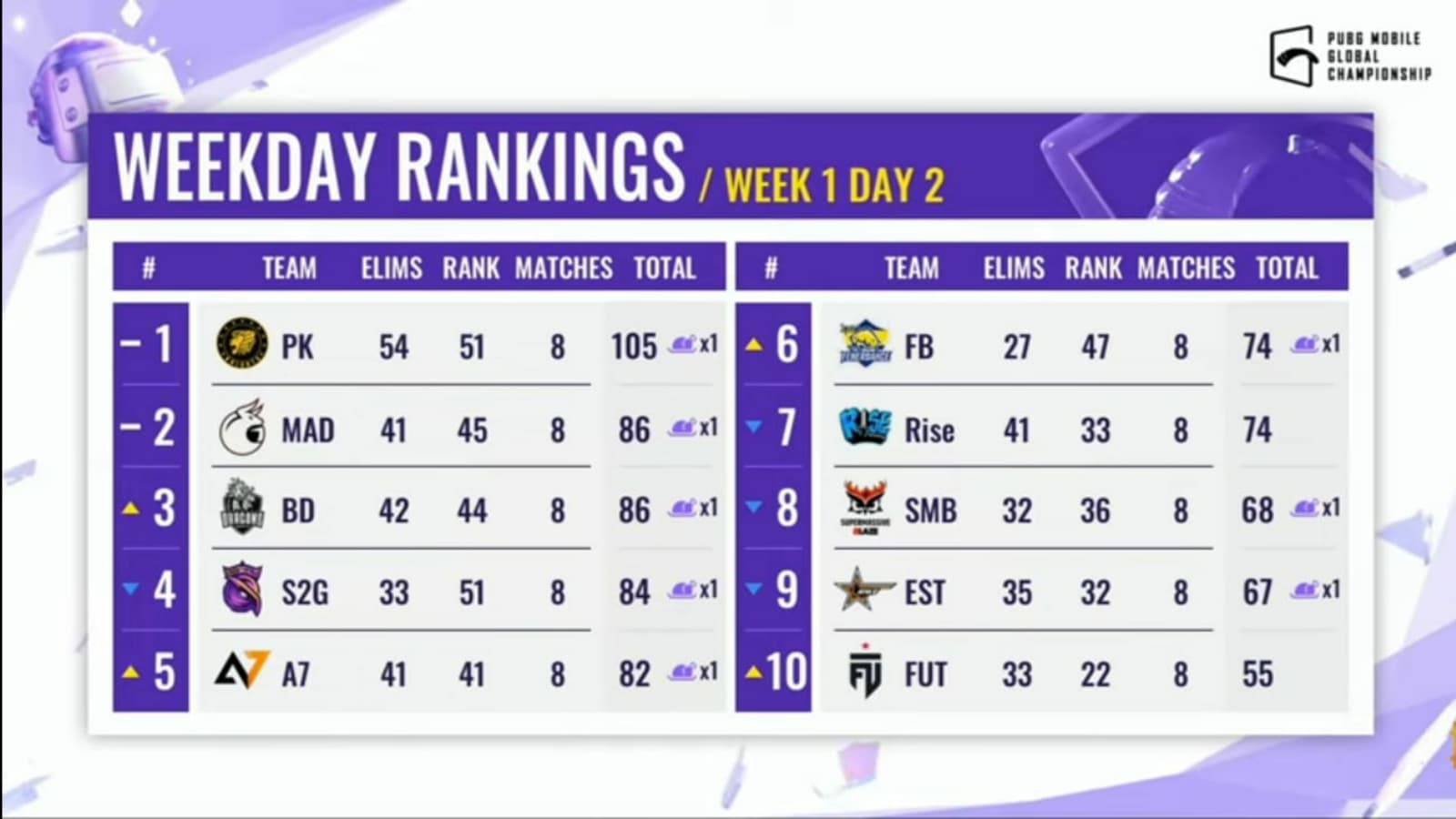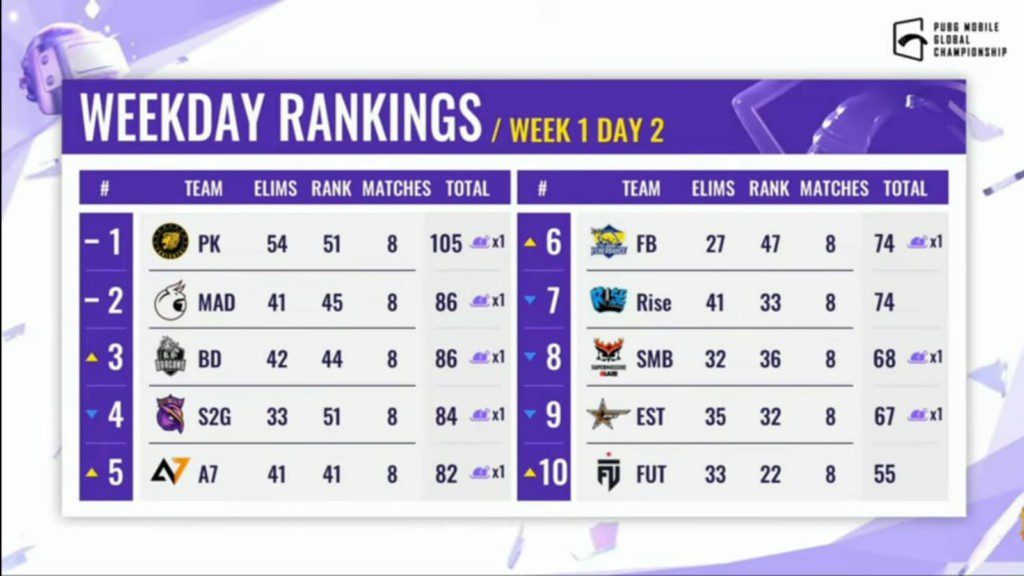 The previous table toppers, S2G Esports didn't have a good start at the second day as the first match played at Miramar was won by Knights with 26 points. KnightsKoops took 4 eliminations and took a damage of over 600 to help his team win the dinner. Rise Esports played decently to add 17 points on the board. Following them were XSET with 13 points.
Related: PUBG Mobile x Youtube Premium collaboration: Get 3 month youtube premium trial for free!
Unicorns of Love gave a spectacular performance at the second match, although, they were eliminated at the fourth position. Aton Esports finished the last player of Ghost Gaming with accurate grenade, they also eliminated 1907 Fenerbahce Esports at the second position and won the match with 21 points. MadBulls took 10 eliminations to remain at the second spot.
Match 3 of PUBG Mobile Global Championship 2021 West Day 2 was again played at Miramar which saw a great skill demonstration by 1907 Fenerbahce Esports, they won the chicken dinner with 9 eliminations keeping their hopes for super weekend alive. Knights on the other hand took 15 eliminations to score 27 points.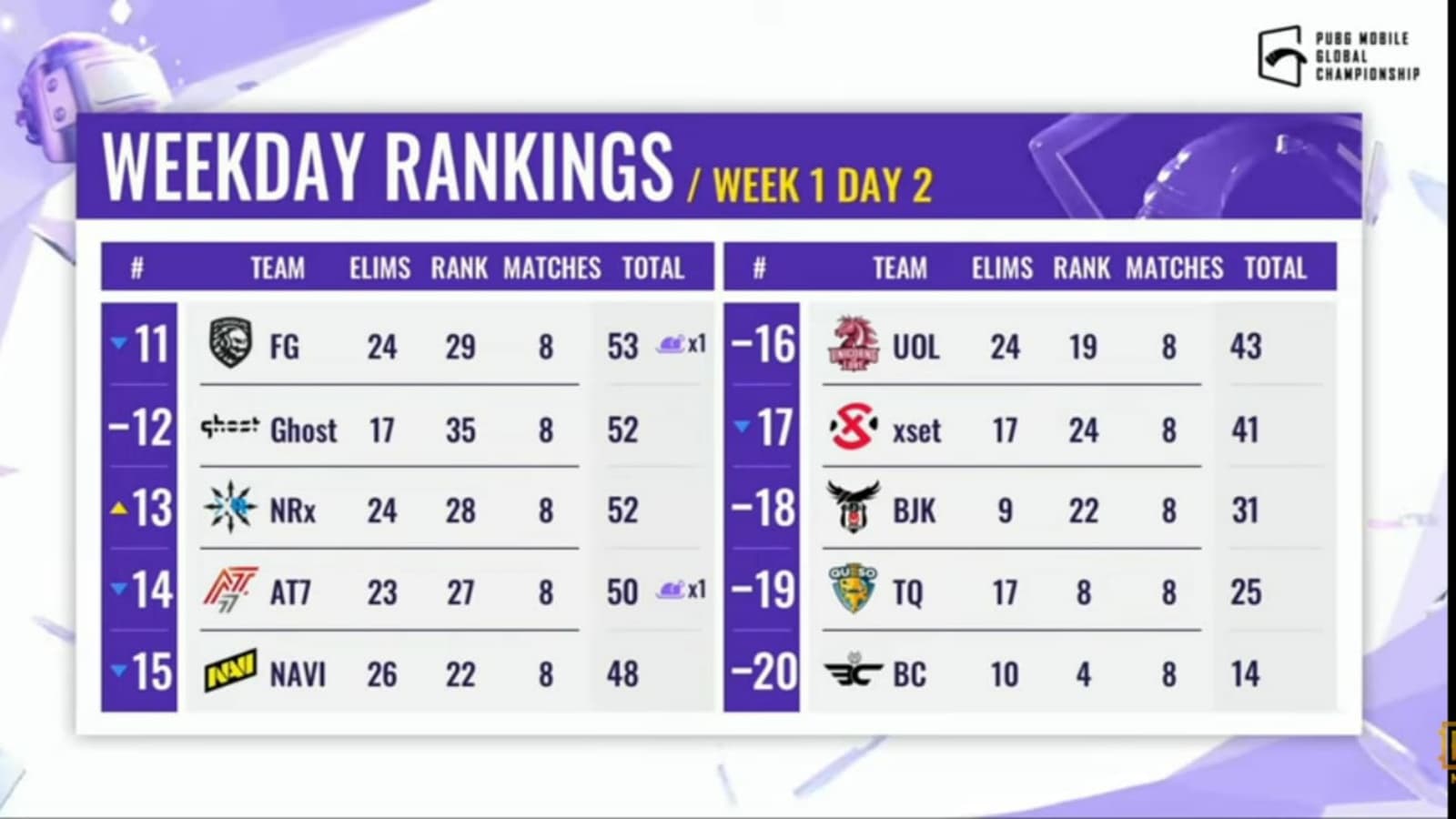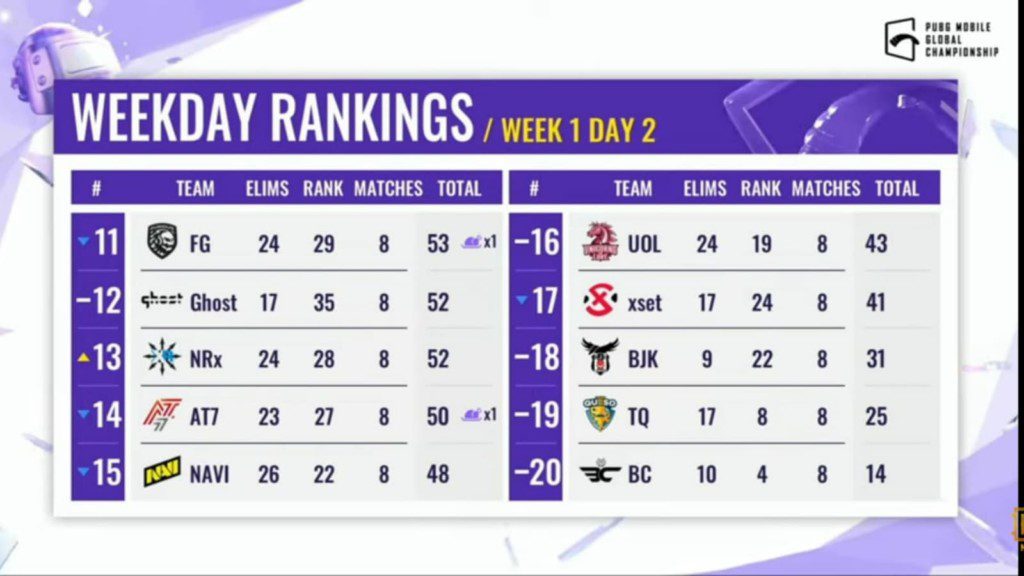 The fourth and fifth match was won by MadBulls with a whopping 18 eliminations and Alpha7 Esports with 12 eliminations. Next Ruya Gaming also played quite well at the last match which helped them to qualify for the super weekend.
---
Qualified teams for Super Weekend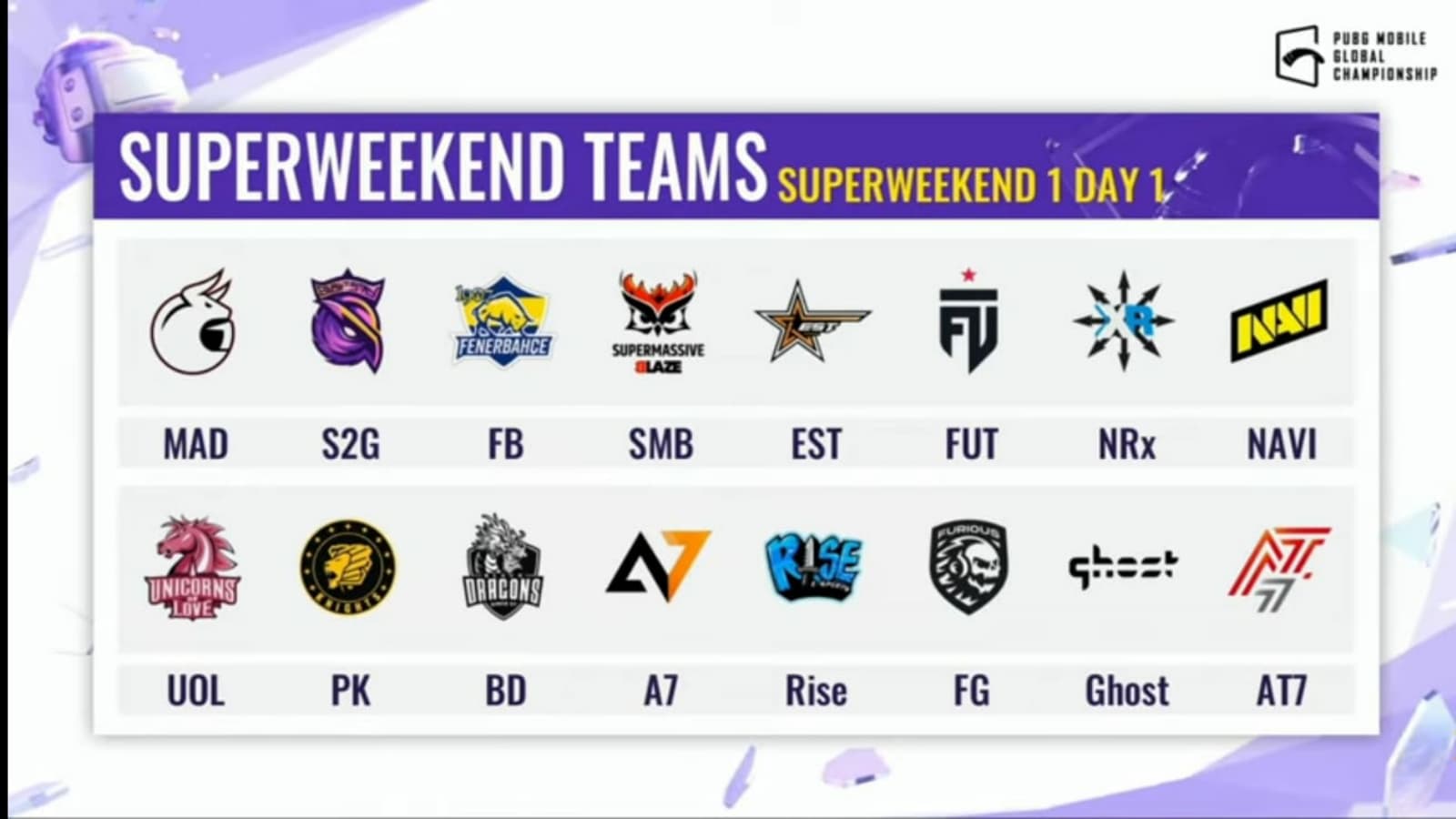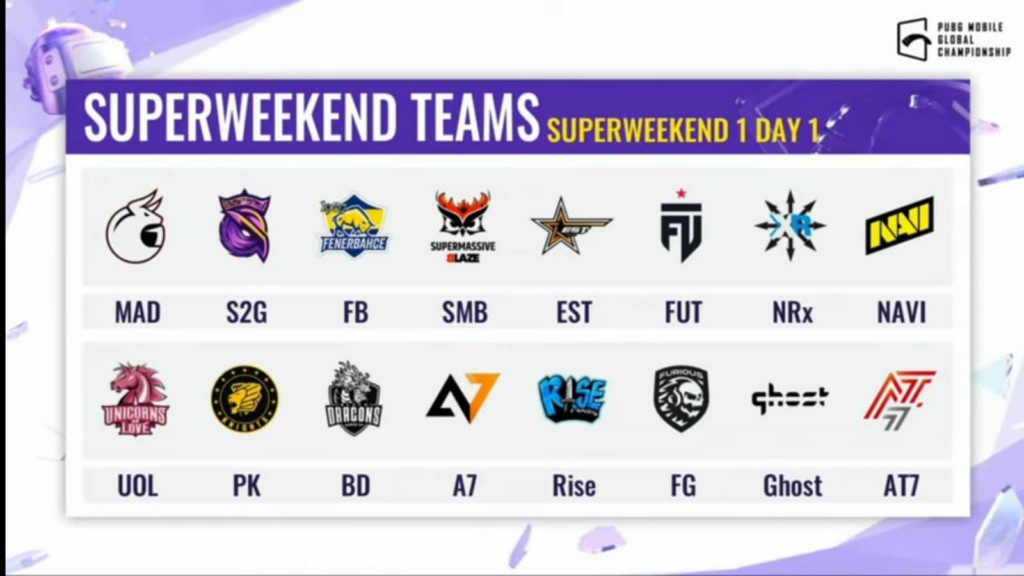 MadBulls
S2G Esports
1907 Fenerbahce Esports
SuperMassive Blaze
Eastern Stars
FutBolist
Next Ruya Gaming
Natus Vincere
Unicorns of Love
Knights
Black Dragon Esports
Alpha7 Esports
Rise Esports
Furious Gaming
Ghost Gaming
Aton Esports
These 16 teams have been able to qualify for the first super weekend that is going to be live streamed on 4th December. Fans can watch the Super Weekend of PUBG Mobile Global Championship 2021 West at the youtube channel of PUBG Mobile Esports.
Also Read: PUBG Mobile Global Championship 2021 East: Week 1 Day 2 overall standings and results