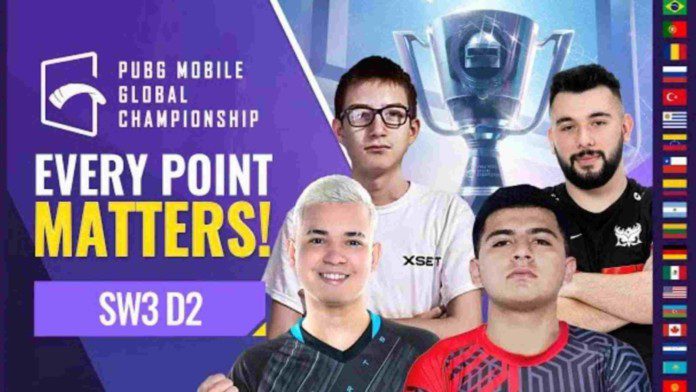 Day 2 of PUBG Mobile Global Championship 2021 West Super Weekend 3 ended today and Rise Esports have been able to dethrone the powerful roster of S2G Esports with 402 points. Surprisingly they are currently the only team at the western division to surpass 400 points.
A7 Esports are also not left behind as they are placed at the second position with 396 points. Unicorns of Love and S2G are placed at the third and fourth position with 396 and 381 points respectively. The latter team has taken 7 chicken dinners which is the highest number of wins taken in this tournament so far. Teams such as SMB Esports and XSET might be at a disadvantage if they fail to secure higher points than other qualified teams.
PUBG Mobile Global Championship 2021 West SW3 Day 2 Results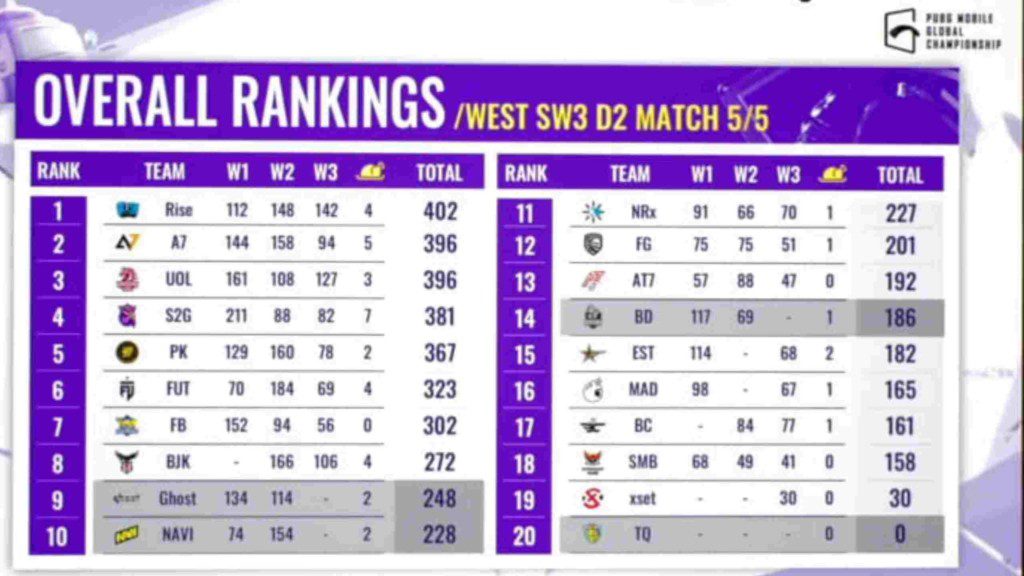 Alpha7 Esports picked up the chicken dinner in the first match of PUBG Mobile Global Championship 2021 SW3 Day 2 after the defeating the last player from Besiktas Esports. After accumulating 12 frags, Alpha7 successfully managed to climb to the first spot at the overall rankings defeating S2G Esports and other well known teams.
Read More: PUBG Mobile Lite 0.23.0 update expected release date and new features
The second match was played at the sniper favourite map Miramar where the chicken dinner was taken by Besiktas Esports. the quick decisions and accurate grenades of the players helped them to win the match easily with 6 frags. Rise Esports took 11 finishes, the highest in the second match.
The third and fourth match of PUBG Mobile Global Championship 2021 West SW3 Day 2 was won by Buluc Chabtan and Besiktas Esports respectively. Although both these matches were the turning points for Rise Esports who gained the first position after taking a decent number of finishes and rank points.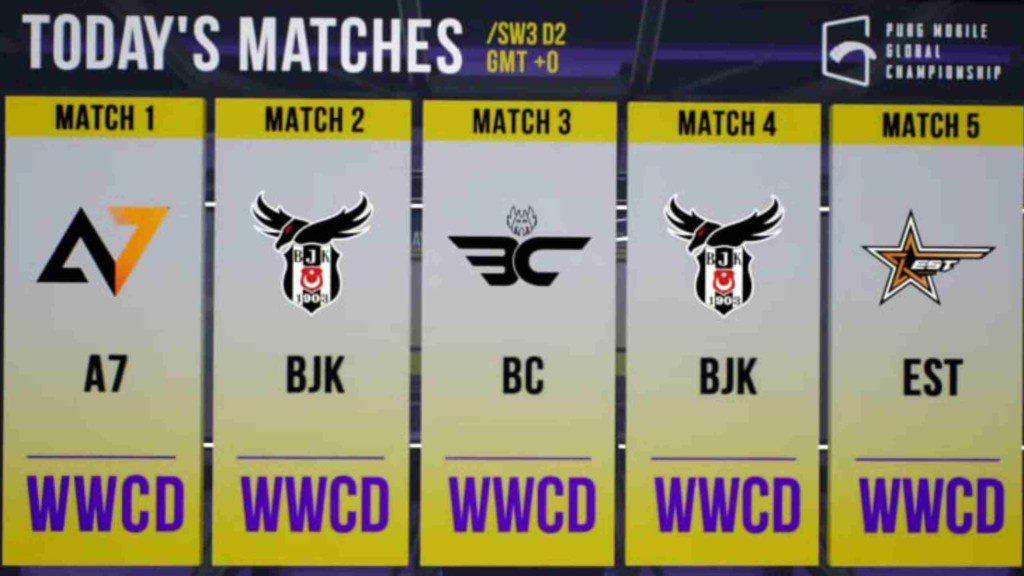 The fifth and last match of PMGC 2021 SW3 Day 3 was won by Eastern Stars with 15 eliminations. The team was able to get the advantage of play zone and eliminated Next Ruya Gaming and Unicorns of Love back to back. Fenerbahce also played well in this match but were eliminated early.
Top 3 players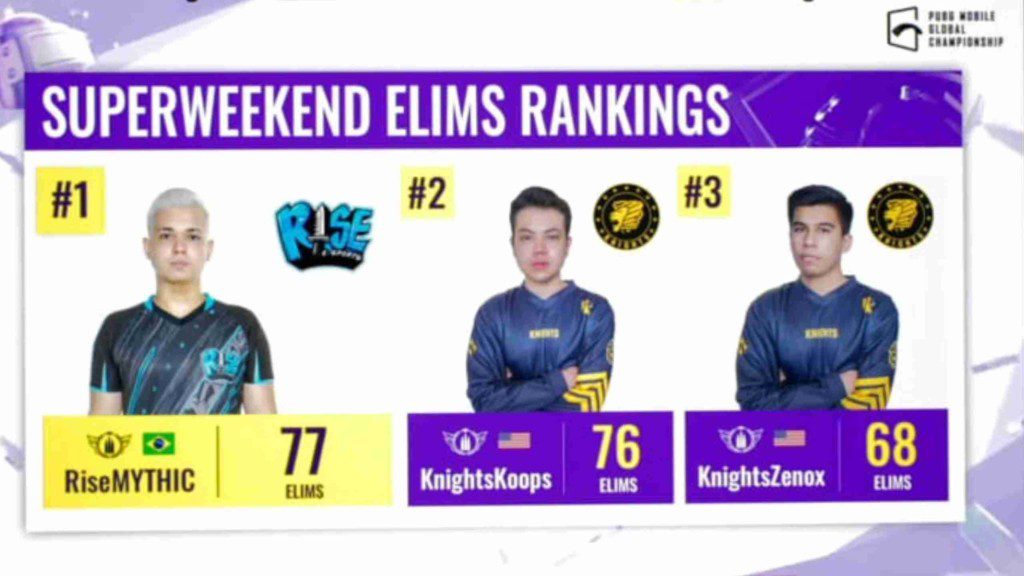 MYTHIC (Rise Esports) – 77 eliminations
Koops (Knights) – 76 eliminations
Zenox (Knights) – 68 eliminations
Also Read: Tong Jia Bao Esports eliminated from PUBG Mobile Global Championship 2021 East