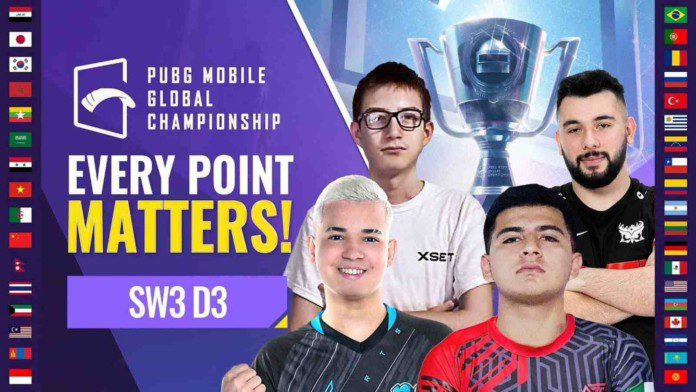 The final super weekend of PUBG Mobile Global Championship 2021 West came to an end today and the top sixteen teams have advanced towards the finals of the league stage which will be a three days affair. Rise Esports have accumulated the highest number of points in overall rankings after three weeks.
With 446 points, Rise Esports have claimed the top position defeating remarkable teams such as Alpha7 Esports, although the latter team is just 3 points short of claiming the first position. Unicorns of Love and S2G Esports, the teams who had a great start to the tournament are holding the third and fourth position with 417 and 411 points respectively. MadBulls was on the brink of getting eliminated but managed to surpass SMB and claim the last slot for league finals.
PUBG Mobile Global Championship 2021 West SW3 Day 3 Results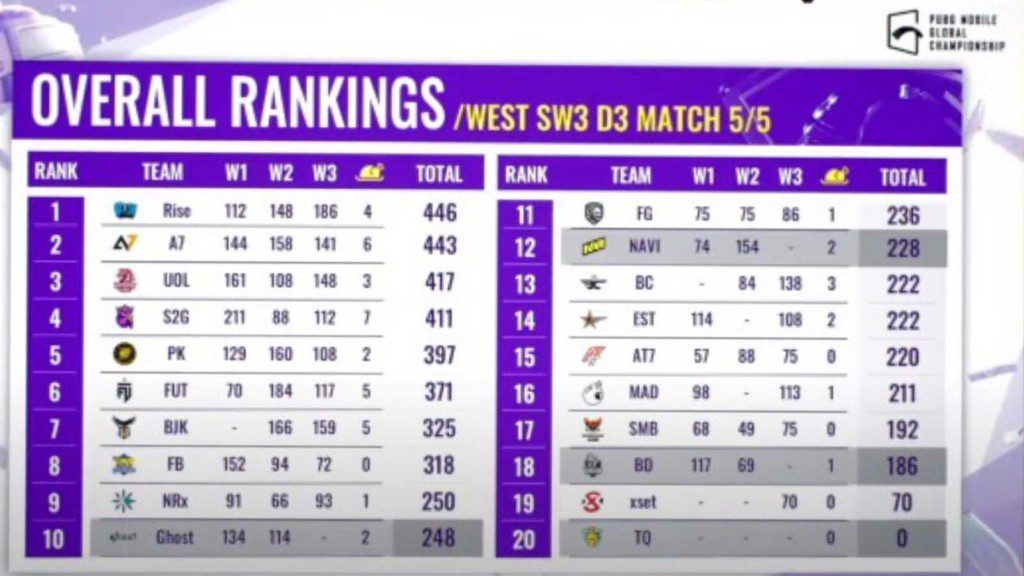 Both Knights and Unicorns of Love were eliminated early at the first match of PUBG Mobile Global Championship 2021 SW3 Day 3. The winners of this match were Buluc Chabtan who took 13 eliminations. Furious Gaming after taking 12 finishes were defeated at the third position.
Read More: How to download PUBG Mobile Lite 0.22.1 update APK on Android devices?
The second match was won by FutBolist although they were able to take only 4 eliminations. Besiktas Esports stood out at this match as they took 10 frags. Alpha7 Esports were eliminated early at this match as they failed to take any finish. Next Ruya and XSET took decent number of finishes at this match.
The third and fourth match was won by Buluc Chabtan and Besiktas Esports. Both of the teams took 9 finishes in their respective matches of PMGC 2021 SW3 Day 3. The chicken dinner at fourth match helped Besiktas to claim the sevent spot in the overall standings.
The last match of PUBG Mobile Global Championship 2021 West SW3 Day 3 was won by Alpha7 Esports with 12 finishes. By winning the second match, Alpha7 registered their sixth chicken dinner of the tournament, although, S2G still holded the highest number of chicken dinners.
---
Qualified teams for PMGC 2021 League Finals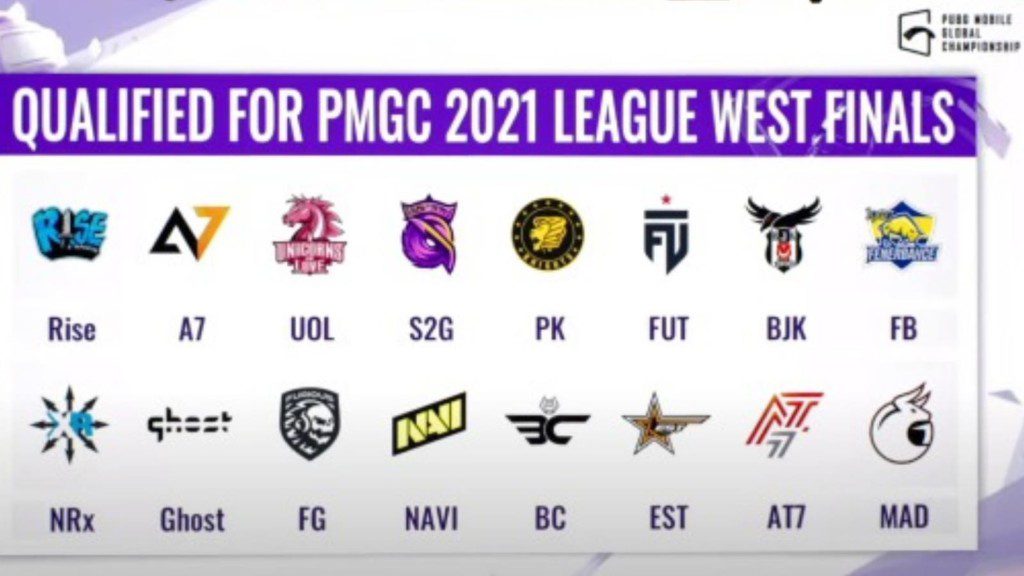 Rise Esports
Alpha7 Esports
Unicorns of Love
Buluc Chabtan
S2G Esports
Besiktas Esports
MadBulls
Knights
FutBolst
Fenerbahce Esports
Next Ruya Gaming
Furious Gaming
Ghost Gaming
Natus Vincere
Eastern Stars
Aton Esports
---
Top 3 players (All Super Weekends)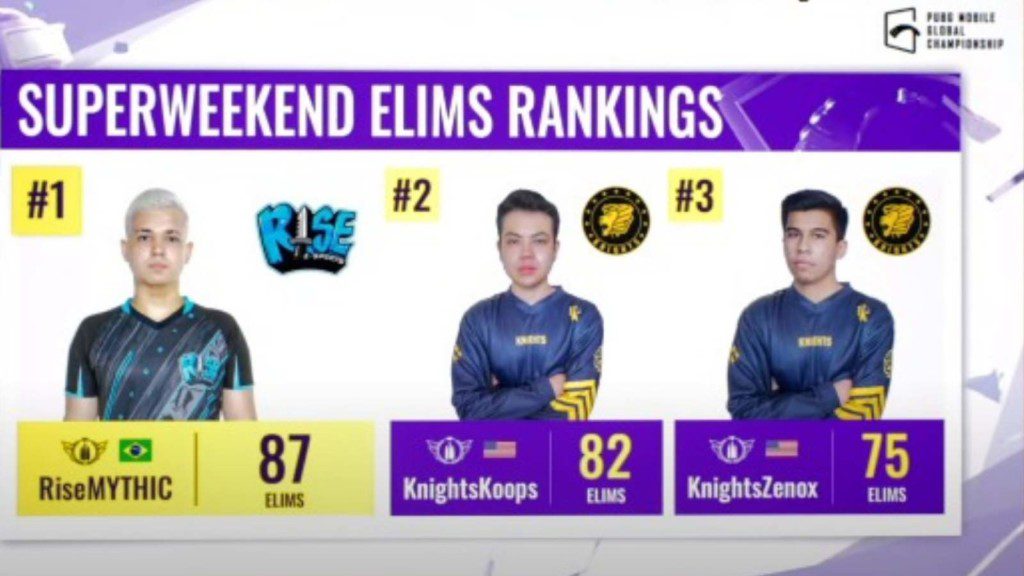 MYTHIC (Rise Esports) – 87 eliminations
Koops (Knights) – 83 eliminations
Zenox (Knights) – 75 eliminations
---
The finals of PMGC 2021 West League stage will commence from 22nd December and will continue till 24th December. A total of six teams will be able to qualify for the grand finals.
Also Read: PUBG Mobile Global Championship 2021 East: The Infinity tops Super Weekend 3, 16 teams qualify for League finals