Tencent has officially revealed PUBG Mobile x Jujutsu Kaisen collaboration date. This crossover was announced in the month of August 2021 along with Zaha Hadid and Alan Walker collaboration. Jujutsu Kaisen was the only crossover left to be added in the game and it has finally been announced.
Collaborations are the most talked about thing in the PUBG community right now. As the previous year saw the game collaborating with famous names such as Arcane, Liverpool FC and Baby Shark, Tencent has also planned some big surprises for the players in 2022. Starting the year with Spiderman crossover, the game is all set to welcome the characters of Jujutsu Kaisen in the game.
Read More: Skylightz Gaming acquires ex DRS Gaming as their Nepal PUBG Mobile roster
PUBG Mobile x Jujutsu Kaisen collaboration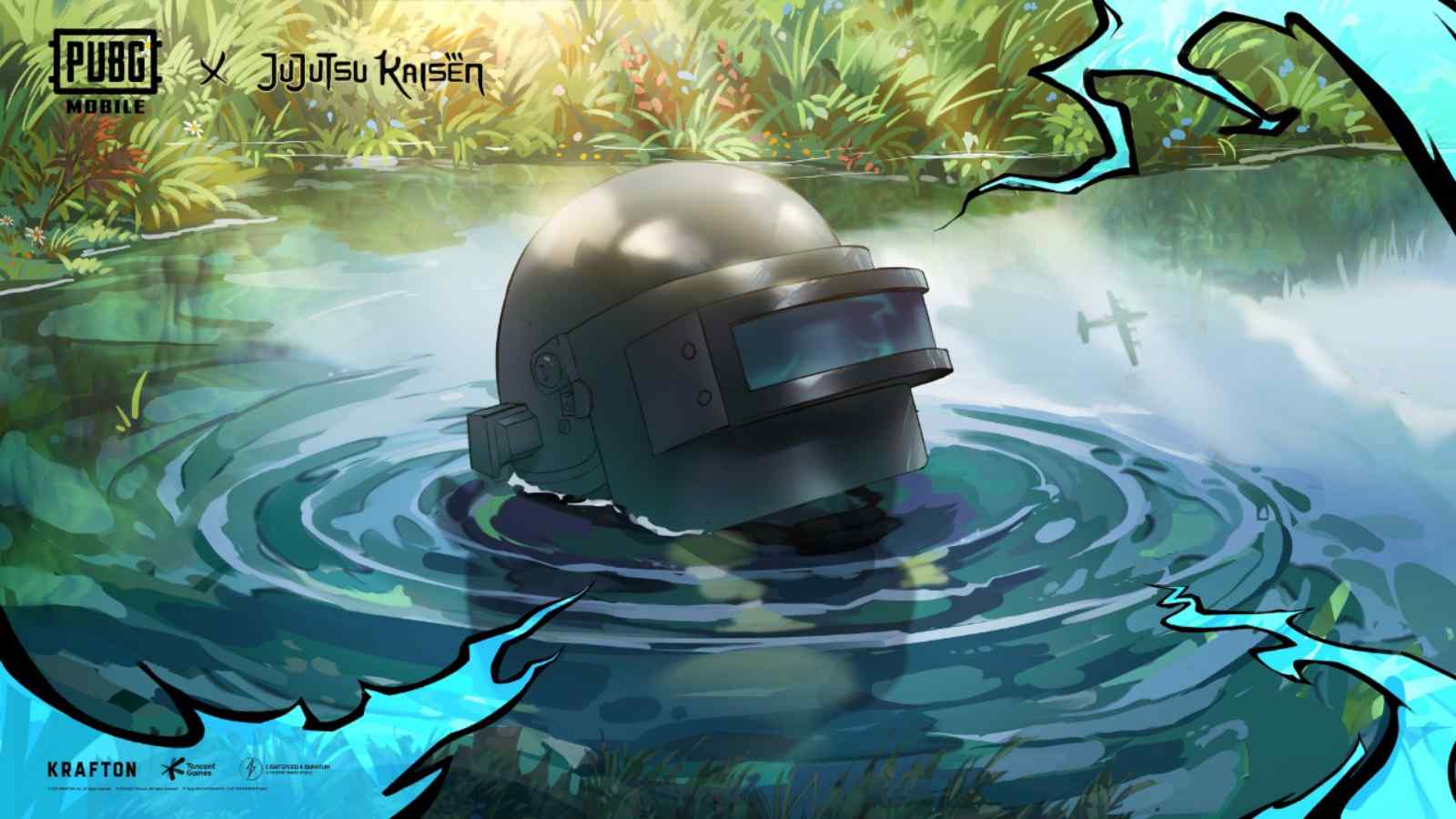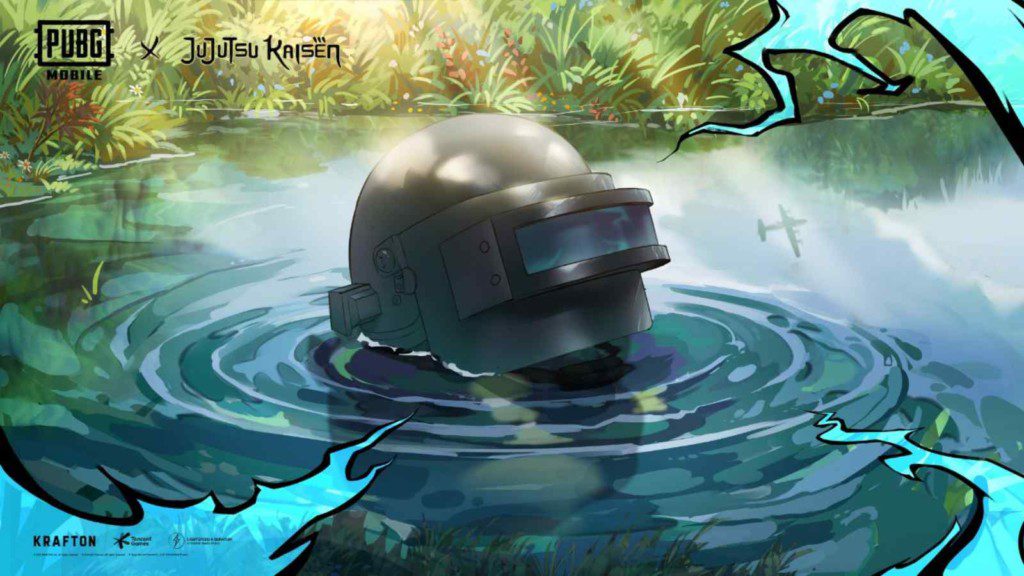 PUBG Mobile x Jujutsu Kaisen collaboration was announced at the PUBG Mobile 2021 Team Up challenge live cast, although, the release date and rewards of this collaboration were not disclosed by the officials. Fans can finally heave a sigh of relief as Tencent has officially revealed the release date on their social media handles.
The PUBG Mobile x Jujutsu Kaisen collaboration is going to hit the game on February 15,2022 (UTC +0). As revealed in the patch notes of BGMI 1.8.5 update, 4 main characters of the anime series will be seen in the game similar to the Arcane crossover. As BGMI is the India exclusive PUBG Mobile, it is safe to assume that similar features will be seen in PUBG Mobile.
The four main characters of Jujutsu Kaisen will be present in the starting island once players shift to the Jujutsu Kaisen themed game mode. This mode is the primary attraction of PUBG Mobile x Jujutsu Kaisen collaboration. The 4 main characters are mentioned below:
Yuji Itadori
Gojo Satoru
Fushiguro Megumi
Kugisaki Nobara
Treasure boxes will be scattered around different parts of the map and the locations of these boxes can be found with the help of Sukuna's fingers present in the Cycle stats. Players can also summon bosses through skull grenades, defeat them to obtain advanced supplies.
It is unknown whether any exclusive event of PUBG Mobile x Jujutsu Kaisen collaboration will be available in the game or not, although, considering the previous trends, it is expected that players might be able to obtain special in-game rewards.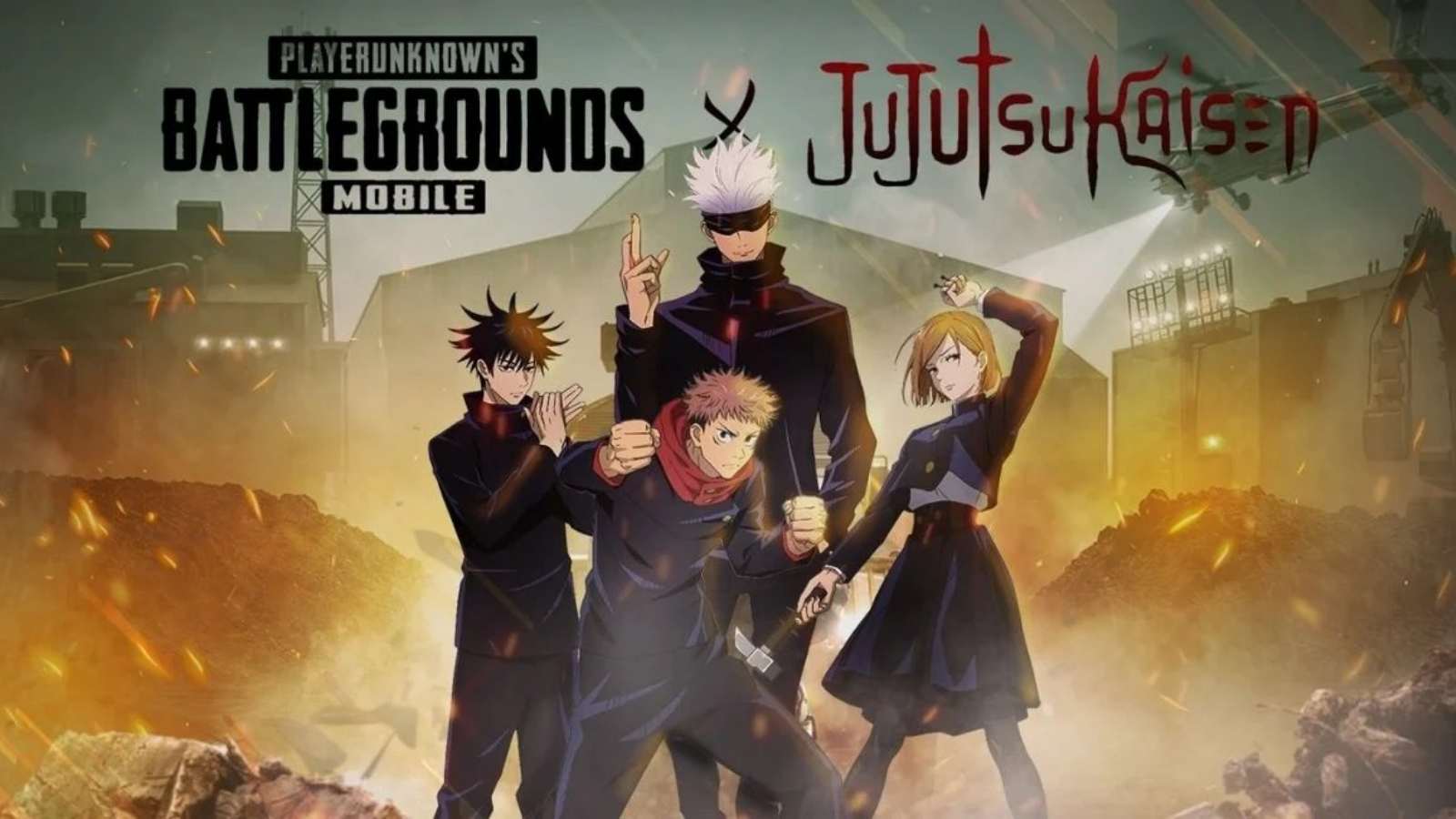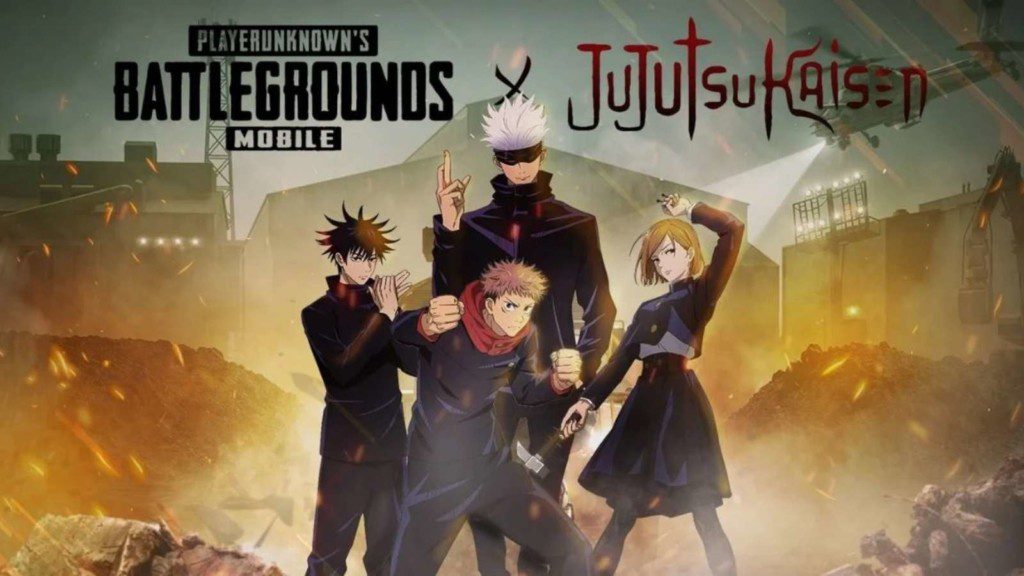 Jujutsu Kaisen is a popular Japanese manga series that became one of the best selling mangas of all time in 2021. Its recent movie, Jujutsu Kaisen 0 is breaking box offices in different countries. This collaboration in PUBG Mobile has excited the anime fans as well as other players.
Also Read: DRS Gaming acquires Wizzes with Vibes PUBG Mobile roster