The 4th season of the NBA 2K23 is dropping on January 13, 2023 and 2K has already laid the groundwork for the new season update. NBA 2K released a patch update in which it mentioned all the new additions and changes. One of the major new additions to the game is a new game mode Eras Quick Play for the current gen version of the game.
NBA 2K has been quite active since the start of this year as they added several free diamond cards and now a new game mode. The usually annoyed player base of 2K is happy for once with the addition of this new game mode and other changes.
Season 4 drops in two days and all details about this new game mode will be revealed then as of now this is what is known about the new game mode:
Related: Does NBA 2K23 allow cross-platform and cross-progression?
What is Eras Quick Play in NBA 2K23?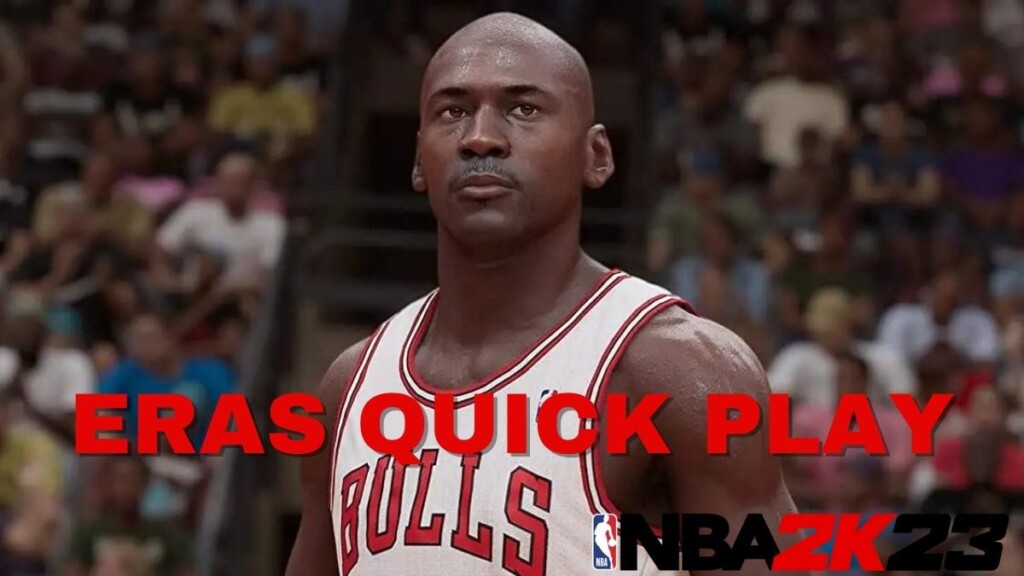 Eras Quick Play is a new game mode which becomes active from the start of the 4th season of NBA 2K23. This game mode is for those players who love the classic NBA vibe. This game mode will feature traditional NBA lineups rather than the current season NBA lineups. Players will have the ability to choose from the classic player database present in NBA 2K23.
Players will be able to access this new game mode from the 'Play Now' menu itself. This game mode will not only have classic player but also vintage overlays. It will also have effects to offer a more classic vibe to the players.
The latest patch note mentioned "A new game mode, Eras Quick Play, will launch alongside Season 4 this Friday. This new mode is accessible from the Play Now menu and allows you to experience quick play historic matchups with full presentation filters/overlays from any of our supported Eras" in regard to the new game mode. This game mode is however only available for current-gen consoles.
In case you missed it!