One of the most entertaining content creators, IShowSpeed, was present at Wembley Stadium to enjoy the historic FA Cup Final. While enjoying the match, A middle-aged man sitting in the row in front of IShowSpeed punched him unexpectedly. Speed was streaming the match on an IRL Livestream. And thankfully, the live stream caught the whole incident too. This whole incident was Speed has done an IRL Soccer match stream before, but this is the first time someone punched him during it.
The FA Cup final was a spectacle witness. It was the first time that two Manchester clubs, Manchester United and Manchester City, were colliding in the FA Cup final. Manchester City took care of Man U and became the FA Cup champions thanks to their Captain, Ilkay Gundogan. But that incident surely soured Speed's evening.
IShowSpeed was assaulted on the YouTube livestream for the first time. Thankfully his hulk of a bodyguard saved him before the situation escalated. Speed's phone flew onto many other spectators during the assault. However, this event has left viewers giggling. Also, getting this event on live stream has thrown Speed into another drama again.
In the video, we can clearly see how unprepared Speed actually was. And also, his bodyguard bodyslamming the fan made it more authentic. So viewers, let's throw the "it was staged" out of the window and not entertain conspiracy theorists.
Related: Popular streamers IShowSpeed and Kai Cenat set to have their exclusive livestreaming show
Middle-aged Boomer Smacked IShowSpeed during FA Cup Final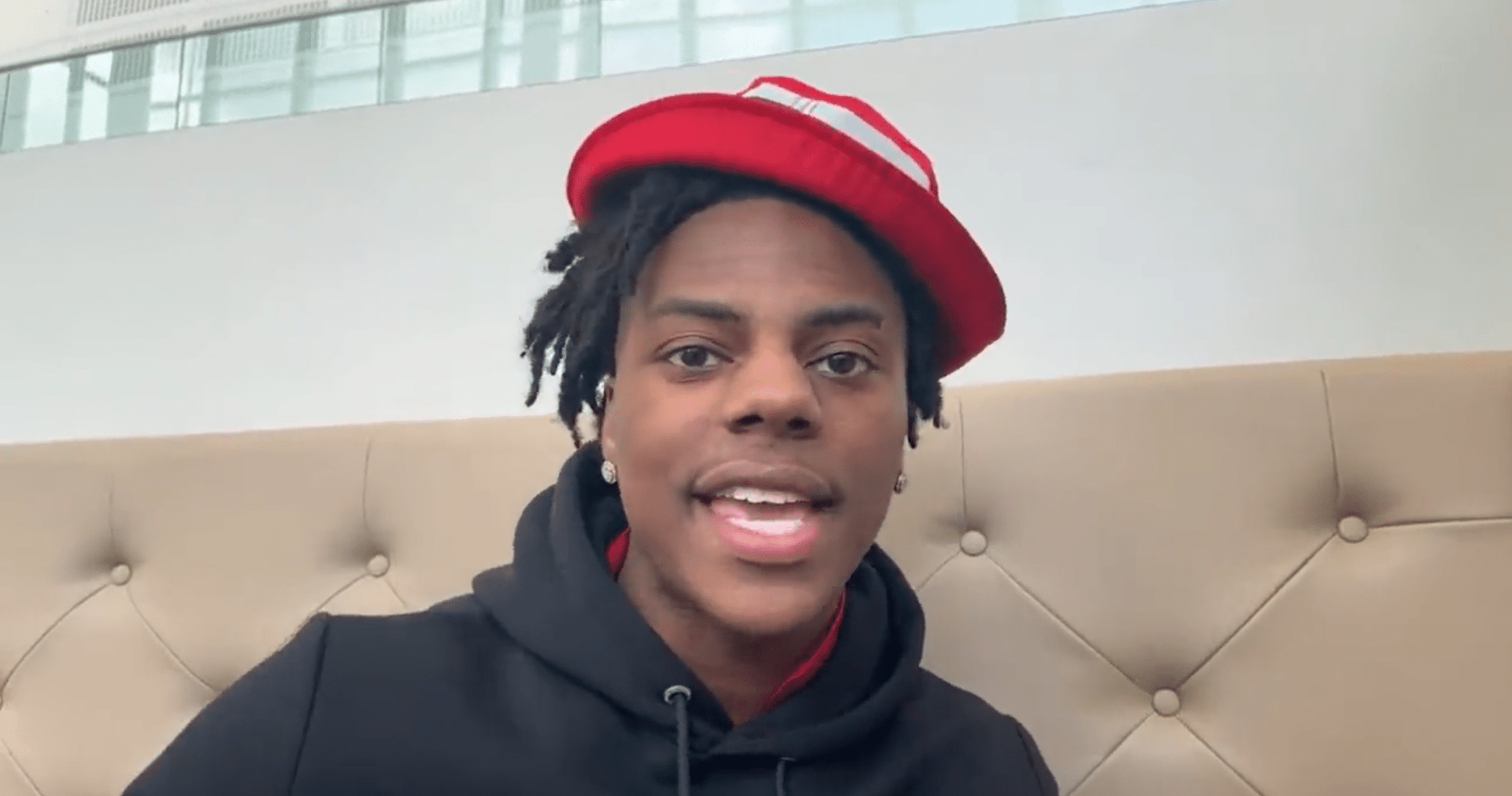 The spectator hits Speed's arm while he is streaming the match in the clip. The attack caught the streamer off-guard. But his bodyguard was on his feet and stopped the attacker before he would do something more. The attacker in question was a white boomer. Well, to attack a black Gen-Z streamer, you gotta be a white boomer, don't you? Fortunately, nice spectators passed Speed's phone, which he had flung away. Speed said,
"What? Bro, what did you just do? Why did he just f*cking punch me, bro? Why did he put his hands on me? I didn't even touch him!"

Speed during the sudden attack
Speed later addressed the incident and thanked his team for letting him come and enjoy watching his favorite club Manchester United play. He also informed that due to this incident, he had to cut the livestream short
After a Few hours, Speed and the spectator who punched him made a truce. Speed posted a photo of him and that spectator together on Twitter.
However, Fans gotta commend the bodyguard for talking to the attacker even after this sudden anger outburst. Fans' reaction over this was either in shock or outright hilarious:
Sad to thinks that's someone or something's dad 😭

— 🦍Future❕ With a $5 foot long (i wish) (@Futu7e) June 3, 2023
body guard was not on point he should of been done something before dude even touched him he was distracted speed def needs a new guard who takes there job serious

— wns_alt_dont_ban (@WnsBan) June 3, 2023
wtf

— FearBuck (@FearedBuck) June 3, 2023
Haha his face

— Normal People (@NormalFnGuy) June 3, 2023
WKWKW

— ———————— (@edo__________) June 3, 2023
What would you expect from post 2010 fans. Tinpot fans.

— M (@anngrypakiistan) June 3, 2023
Someone attacked a steamer recently, so it's not the first time it has happened in recent weeks. Recently, someone attacked JohnnySomali, another streamer, in Japan. However, he deserved it because he was being racist and made racist comments about the Japanese Train system. Thankfully, IShowSpeed hasn't been injured, but this incident has created another drama.
In case you missed it: