Valorant's latest skin bundle, Altitude, takes players on a journey back in time to the era of World War II warplanes. The new skins are designed to evoke memories of flamboyant designs seen on warplanes during that era, allowing players to express their individuality in-game.
The Altitude bundle features skins for some of the most-used and situational weapons in the game, including the Vandal, Odin, Bucky, Sheriff, and a melee knife. The Odin skin, in particular, bears a striking resemblance to Phoenix and includes a prominent "Team Forge". The phrase is a reference to Episode 4's Warm Up cinematic. Each weapon skin in the bundle has a unique theme inspired by different agents, including Yoru, Raze, and Viper. The melee skin, in particular, stands out with its exceptional design as the first trench knife in Valorant. However this skin pays homage to the brutal close-quarters combat of World War I and is a thrilling nod to history. Apart from the unique design of the Altitude skin bundle, players will appreciate the collection's balanced selection of weapons. Vandal, Odin, Bucky, and Sheriff are all fan favorites that players can mix and match for a personalized loadout.
The Altitude skin bundle brings a fresh breath of air into Valorant's weapon skins with its unique design and theme. The bundle's exceptional melee skin, the first trench knife in the game, is a remarkable addition that history enthusiasts and players alike will appreciate. The Altitude skin bundle is the perfect opportunity for players to elevate their game and express their individuality with these flamboyant designs.
Related: Latest changes in Valorant patch 6.06 bring significant changes to Gekko
A nod to history with Altitude Bundle's trench knife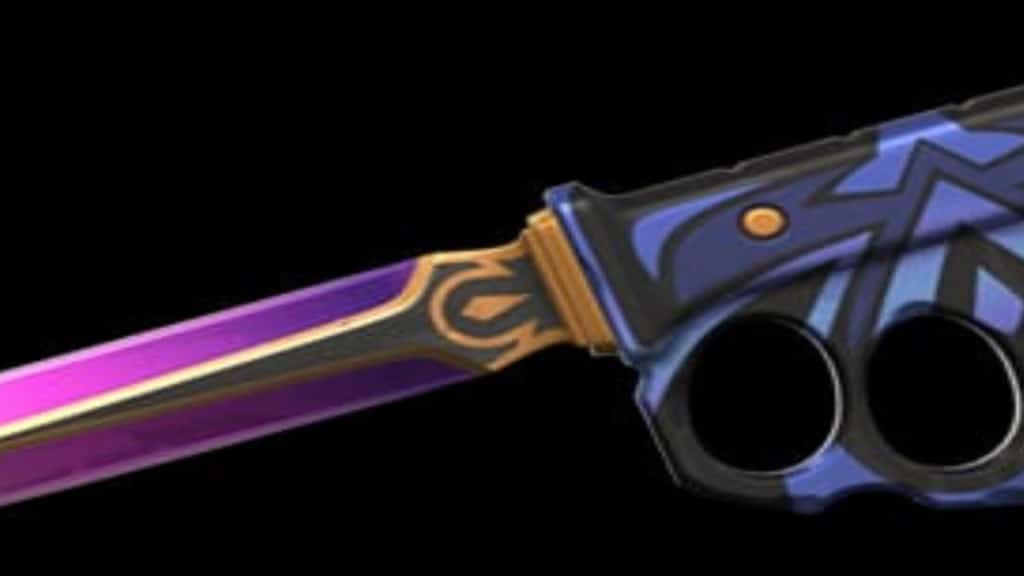 Players are buzzing about the recently released Altitude skin bundle in Valorant, which features warplane-inspired designs and unique weapon skins. Out of all the skins in the bundle, the melee knife is a standout addition. Unlike other melee skins, the trench knife has a distinctive design that pays homage to its use during World War 1 in brutal close-quarters combat.
The trench knife is both sleek and eye-catching, with a silver blade and a black handle that proudly displays the Altitude bundle's logo. The knife's pommel boasts a brass knuckle design, adding to its historical significance. However players have welcomed the inclusion of the trench knife in the bundle, as it provides a unique design and acknowledges history. The trench knife is a testament to Valorant's attention to detail, which Riot Games is famous for.
All in all, the trench knife is a fantastic addition to Valorant's already extensive collection of weapons and skins. It provides players with a chance to use a historically significant weapon in the game. The trench knife in the Altitude bundle is a prime example of Riot Games' commitment to crafting exciting and relevant content for its players, while also maintaining a high level of attention to detail.
In case you missed it: