Content Creators and drama goes hand in hand with each other. Recently there has been a surplus of drama due to multiple streaming platforms taking over Twitch. From Kick to Rumble, famous streamers are switching platforms because of Twitch's absurd guidelines and unnecessary bans. And due to the increasing rivalry between streamers, there's been a lot of fire going around at the moment. Moreover, the most prominent name in this fire is Famous Kick Streamer Adin Ross & famous streamers Kai Cenat and IShowSpeed.
A day doesn't go by without hearing some news regarding Adin, Kai, or even Speed. All these prominent streamers are not just good at their craft but also well adept at being dragged into dramas. Recently Kai Cenat and IShowSpeed switched from Twitch to Rumble, another popular streaming platform. They made this decision after rejecting an invitation from another streamer platform, Kick. Also, during certain previous bans on Kai & Speed, Adin had suggested they move to Kick instead.
Kai & Speed switched to Rumble, as they got a better deal for it. Adin's reaction to this was quite sad. Furthermore, not only did Kai & Speed reject Adin's suggestion, but recently these two streamers have even dissed the platform. Kai and Speed, during a collab stream, dissed Kick for Rumble. And Adin, surely enough, made a statement since being loyal to the platform.
Related: "Bro, I swear to god…, I didn't say it," Kick Streamer Adin Ross finds himself in trouble after using N-Word during e-dating show
Adin's statement to Kai & Speed dissing Kick
Kai Cenat and IShowSpeed have a livestreaming show on Rumble as Speed is banned from Twitch. There had been rumors of them moving to Kick instead, but they've all been proven false now. Also, another former Twitch, now Kick streamer Adin Ross had previously suggested that they move to Kick instead. During a stream, Adin Ross claimed that Kick offered Kai a sum of $40 Million to sign a contract. However, Kai later denied these claims.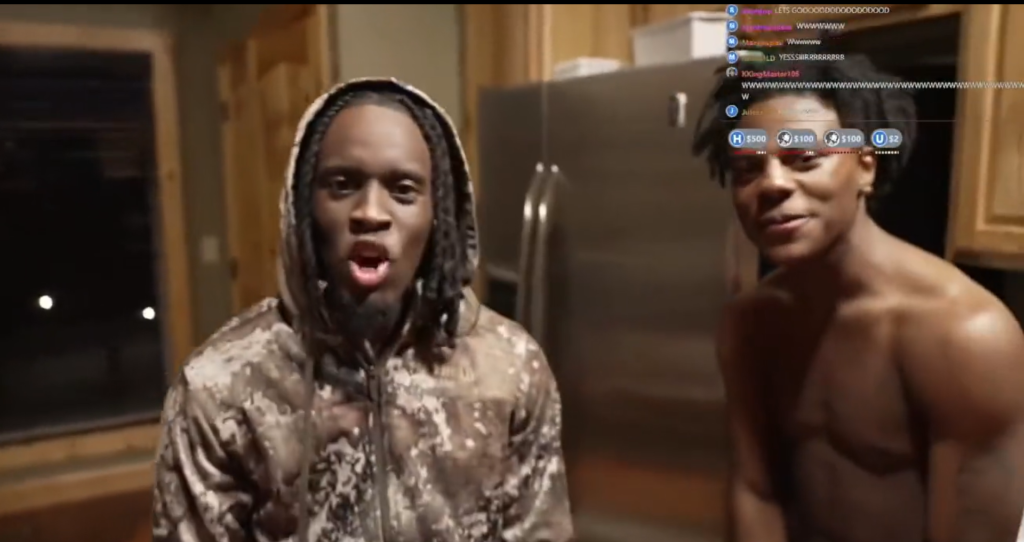 After moving to Rumble, during a collab stream, Kai & Speed dissed Kick. Kai said,
"Yo Kick, if you wanted us, you could've had us! W Rumble n*gg*!!"

Kai Cenat during a stream
This statement flared up the Kick streaming community. And soon enough, Adin Ross gave his take on it. Adin said,
"Rumble, Crumble, Fumble, Kick in 4."

Adin Ross
Fans are still watching carefully as to how the drama unfolds. Kai or Speed has yet to give a counterstatement over this. As of right now, all we know for sure is that this drama would involve something that would create a direct rivalry between the streamers on both platforms. However, right now, all we can do is wait for further updates.
In case you missed it: