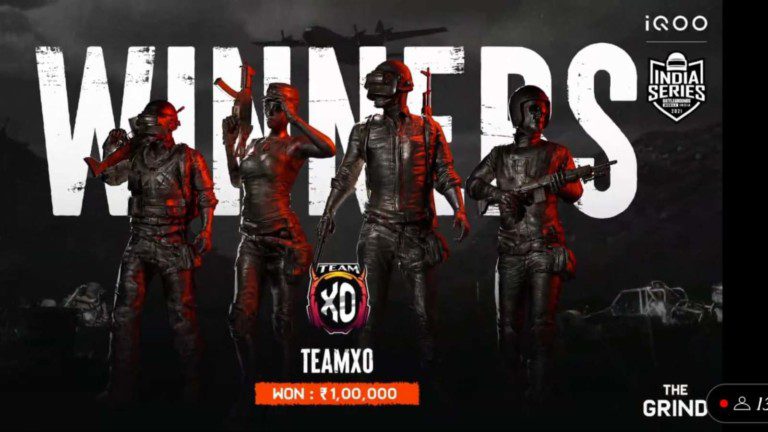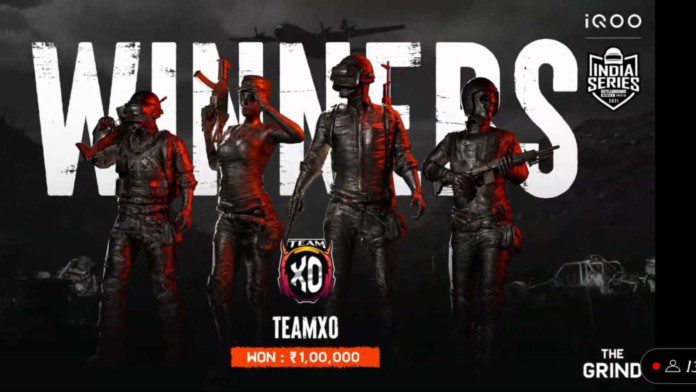 The two day long invitational tournament of Battlegrounds Mobile India hosted by Krafton, BGMI Grind Scrims came to an end today. The tournament featured a prize pool of 1,50,000 and was focused on brushing up the skills of the teams before the beginning of BGMI India Series 2021.
Team XO were declared as the champions of the tournament as they stole the show from all the other big teams who had qualified for the grand finals such as Team Xspark, OR Esports and Team SouL. The team was awarded with the cash prize of 1,50,000 INR. The second position went to TSM, they scored 3 more points due to Aquanox than GodLike Esports who were given the third position with 154 points. Although GodLike wasn't able to claim any chicken dinner at the finals. The MVP prize was given to Savitar from Team Forever.
BGMI Grind Scrims Grand Finals Day 2 Results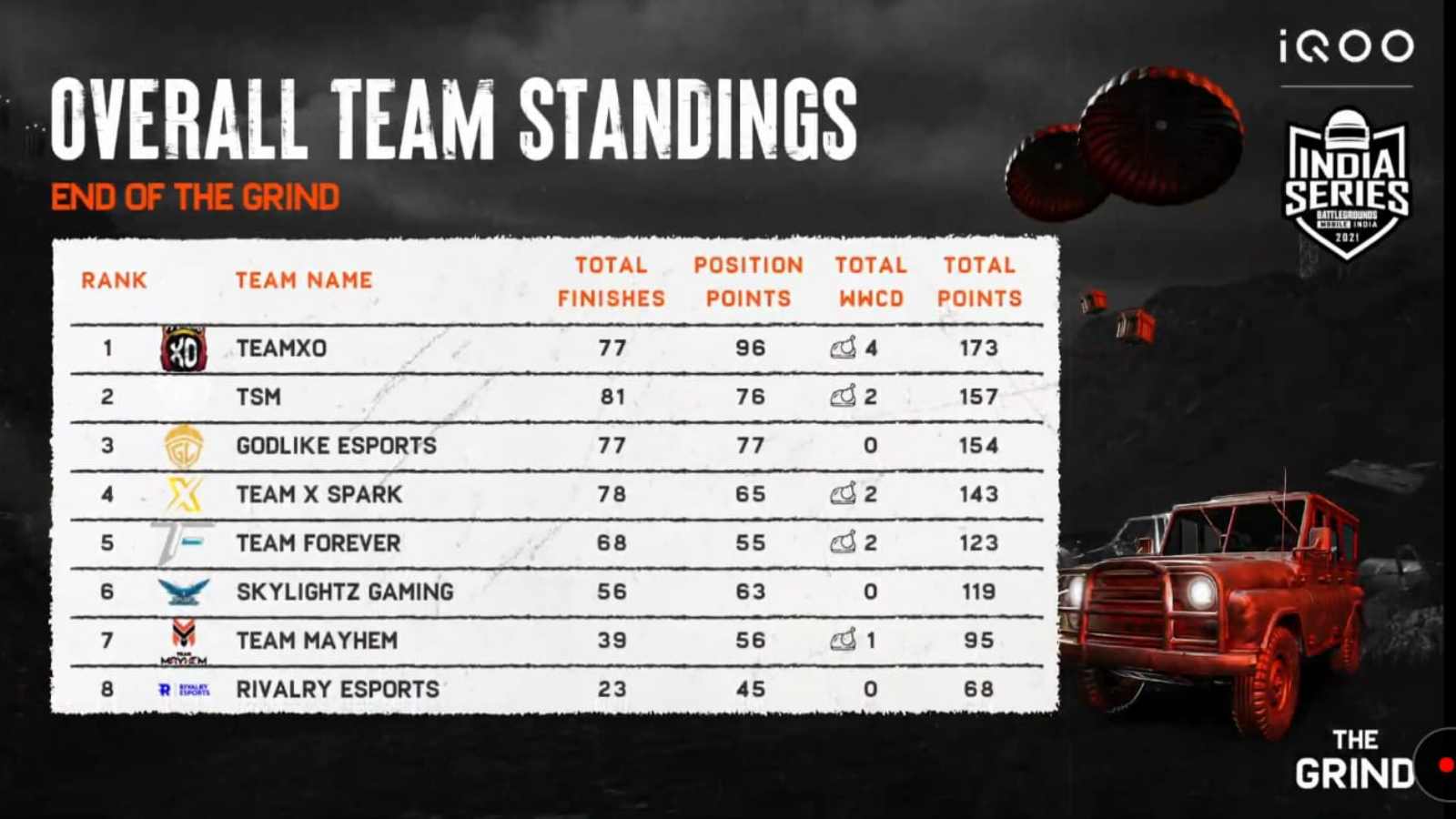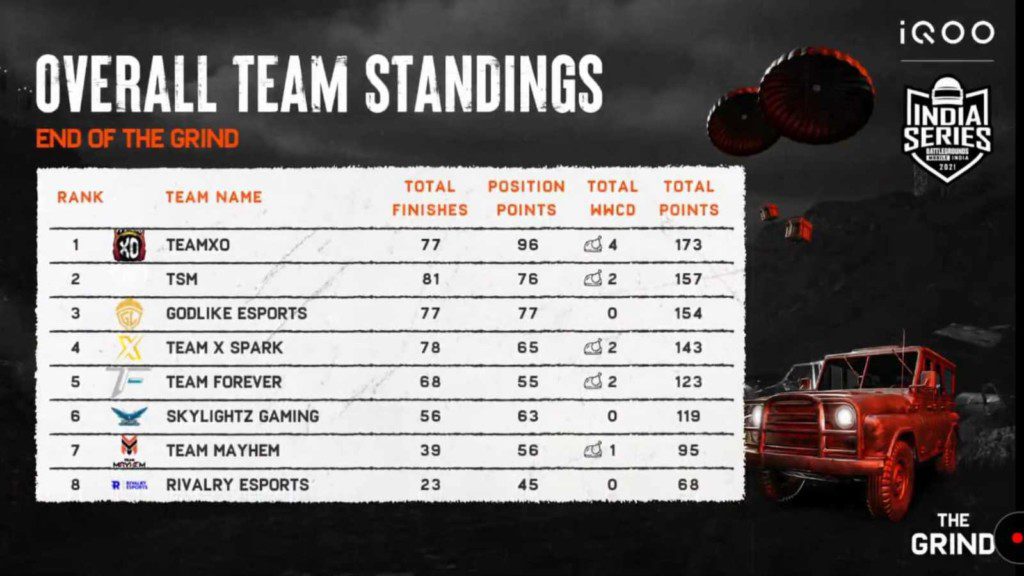 A total of six match took place at the second day of grand finals to determine the champions. Team Forever took the chicken dinner at the first match as their player Savitar kept on his domination. Team XSpark took 13 finishes at the first match but were unfortunately eliminated early.
Read More: How to get free room cards in BGMI?
The champions of BGMI Grind Scrims registered another chicken dinner at the grand finals by claiming victory at the second match. GodLike taking 12 frags had kept their hopes on ZGOD who accumulated 6 finishes and survived till the end but Team XO's Sensei had some other plans. Skylightz Gaming also gave a decent performance at this match.
The third match was won by TSM who gave accurate bullet sprays at the end to eliminate Hyderabad Hydras, the winners of the league stage. The winning team took 14 finishes, out of which Blaze and AquaNox became the star players. Team SouL managed to climb up to the eighth position but only took 4 frags at this match.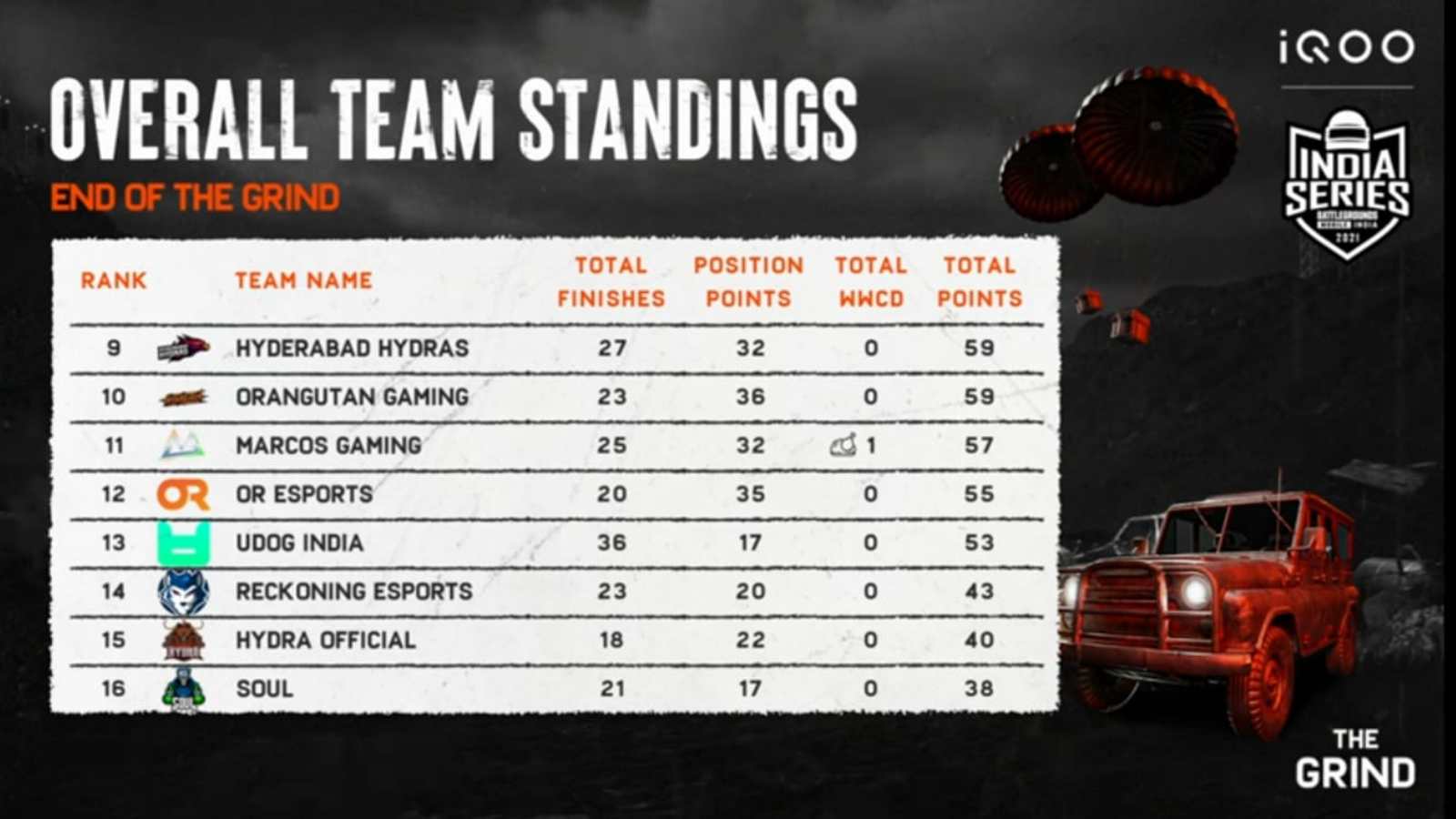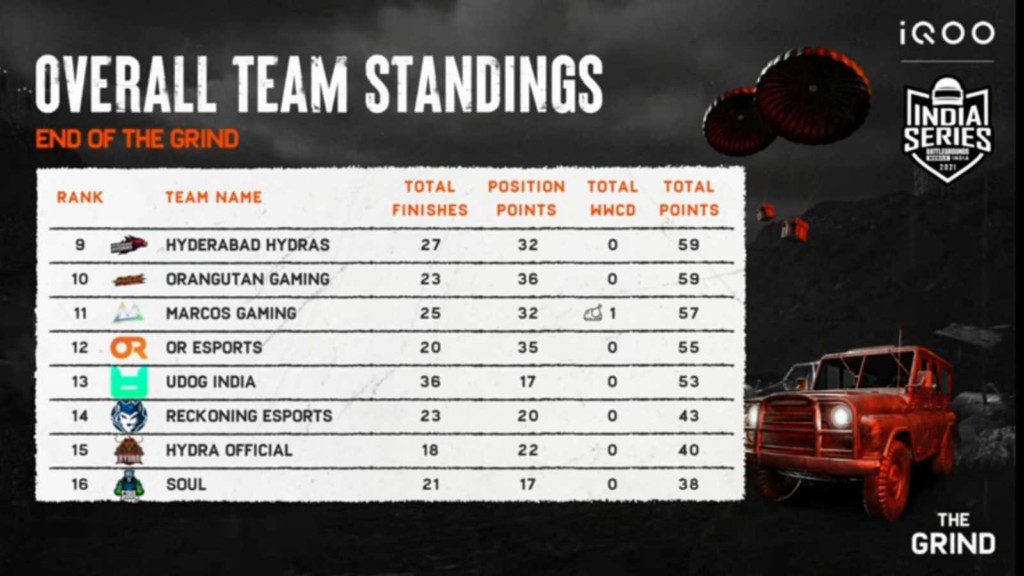 The fourth and fifth match of BGMI Grind Scrims was played at Sanhok and Miramar respectively. TSM, with their excellent game sense became the winners again at the fourth match due to the 1 vs 3 clutch by Shadow. Although, Team Mayhem took 12 finishes and looked confident enough to win the match, TSM shattered their hopes. Team XO with 11 frags won the fifth match.
The sixth and last match of the grand finals was again won by Team XO with 10 frags as they successfully eliminated the whole squad of GodLike Esports. The lone survivor of TSM, Aquanox gave the required survival points to his team as he continued to use throwables and giving a tough time to Team XO.
Top 4 players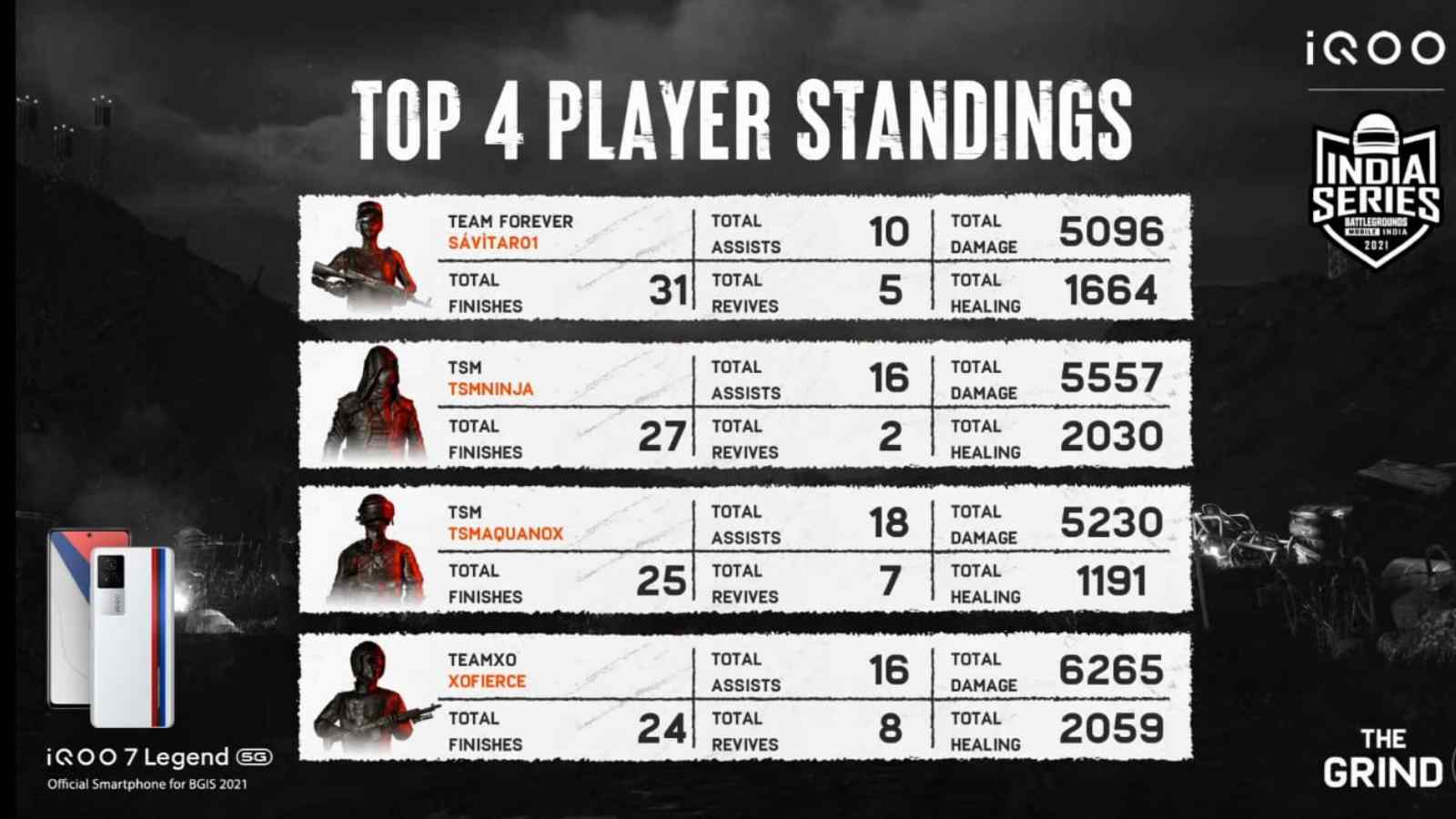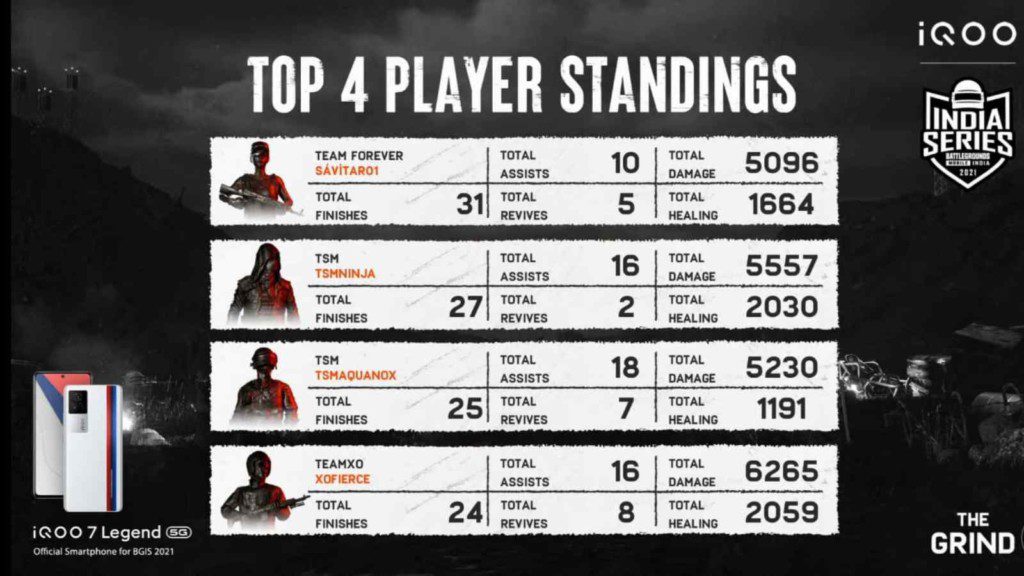 Savitar01 (Team Forever) – 31 finishes
Ninja (TSM) – 27 finishes
Aquanox (TSM) – 25 finishes
Fierce (Team XO) – 24 finishes
Also Read: How to get the permanent Snowboarder Set for free in Holiday Exchange Event BGMI?