NetherRealms just released the trailer for the upcoming game in its franchise, titled "Mortal Kombat 1," releasing on September 19, 2023. The Mortal Kombat is going to be the reboot of the franchise. A short hint about the reboot of the game was posted on Twitter not too long ago. Now with the trailer out now, it is confirmed that NetherRealm is indeed rebooting the franchise. There are some claims that it will revolve around the first Mortal Kombat tournament.
After the completion of Mortal Kombat 11, its villain, Kronika, wanted to remake the world in her image. Liu Kang and the others traveled to Kronika's island, fighting against their evil doppelgangers. There, they faced off against her and managed to defeat her, but at a heavy price. She completely broke the timeline by rewriting everything and sending its heroes into the past.
However, before that, to save Liu Kang, Lord Raiden fused himself with his disciple's soul and made him a god. Now we will see him using his newfound form which basically tells us this is a continuation of the franchise and not an offshoot.
Related: Mortal Kombat 1 will reboot the Mortal Kombat game franchise
Mortal Kombat 1's newest trailer shows us the return of Liu Kang's God form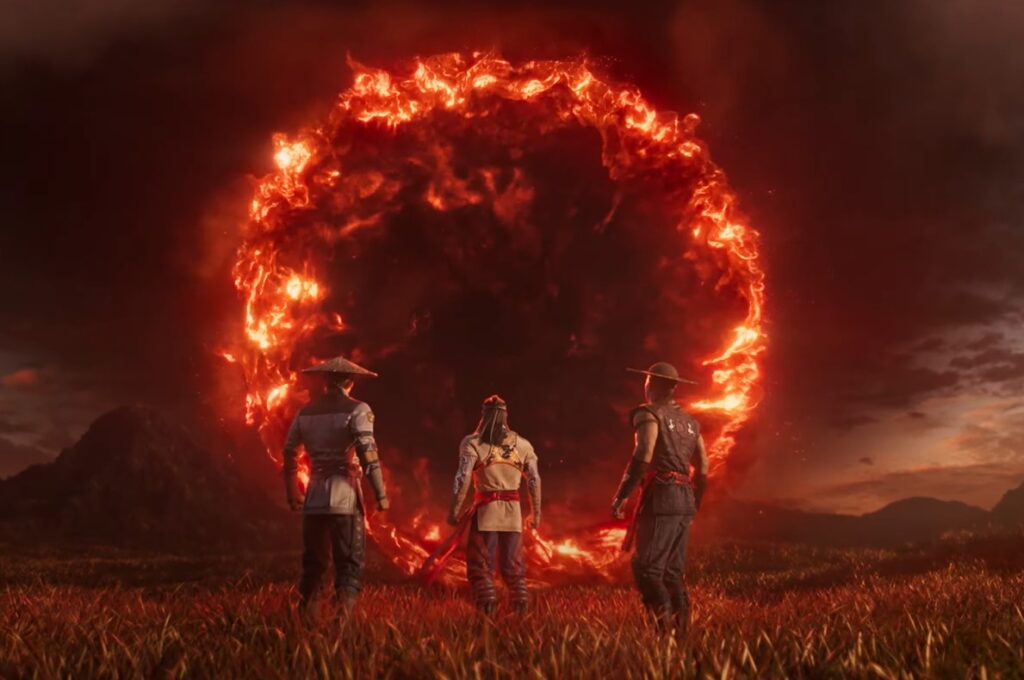 In the video (most probably 500 years into the past), fans will see two people with similar builds to Kung Lao (possibly one of them the great Kung Lao, the first winner of the tournament).
Next, fans witness the sisters Kitana and Mileena, then a portal with a hint of the Dragon Insignia appears in the sky. Shortly after, Liu Kang appears before the aforesaid supposed Kung Lao, and Shang Tsung walks through the portal. Shang Tsung then goes on to decimate Scorpion and Kitana. The trailer looks super cool and pretty graphic with all blood and smashing. If you have played the previous few Mortal Kombat games, then you will know how good the game looks and plays. If you go by this new cinematic trailer release, then you are in for a treat.
Earlier, NetherRealm Studios co-creator and chief creative officer, Ed Boon, shared a cryptic message on Twitter hinting at the reboot of the Mortal Kombat games franchise.
Before yesterday, Many fans thought NetherRealms and WB would wait until PlayStation Showcase to give us a glimpse of the new game. However, yesterday, they teased that there's going to happen something big today and now they have dropped the first trailer for the game.
This could probably be the beginning of the fight, as Shang Tsung, the collector of souls, is there for the same reason. Fans are very excited to get their hands on the new Mortal Kombat 1 to experience this spectacle
In case you missed it: