Riot Games have lined up tonnes of changes in the upcoming 6.11 patch in Valorant. These changes will be first tested on the PBE servers this week before rolling out them globally and this patch already looks great. The long-lost sentinel, Chamber, will be getting some great buffs with this patch. He has been collecting dust ever since Riot Games chose to nerf him to the ground with Patch 5.12. He was too overpowered that time and a nerf was needed but Riot over-nerfed him and made him below subpar agent. Another Agent who will be receiving some changes will be Viper. She has been a staple controller pick in the double controller meta. So, probably Riot is trying to make sure that she doesn't become a problem later on in the game.
Riot Games, after a lot of comments from the Valorant community, is finally nerfing Shorty with the 6.11 patch. Devs are increasing its price and reworking its damage fall-off so that players can not just mindlessly buy this weapon every round but just whip it out during a close-range fight. Many pro players including Tenz have been complaining about the Shorty being overused and overpowered at its price range. In addition to Shorty, another pistol, Frenzy will also face a few nerfs.
In addition to these, there are many more balancing and bug fixes in Valorant Patch 6.11 so let's jump right into it.
Related: Valorant Karma Give Back Bundle (2023): Release Date, Price, Skins, and More
Valorant PBE 6.11 Patch Notes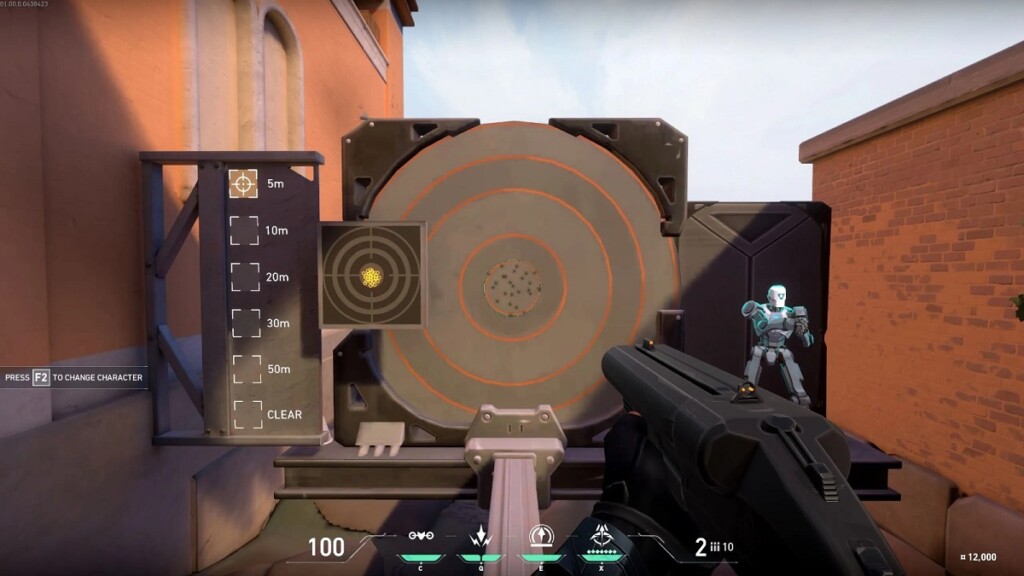 Agent Updates
Viper

Fuel regeneration per second has been reduced to 3.3 percent from 5 percent.
The time to regenerate maximum fuel has been increased from 20 seconds to 30 seconds.

Chamber

The Trademark ability will now have the disable range of 5000 units instead of 4000 units.
Trademark's arm time has been decreased from 4 seconds to 2 seconds.
When you Teleport to your Rendezvous anchor, you instantly equip the Weapon.

Chamber's ultimate ability, Tour De Force's firing rate has been increased by 15 percent.

Other Agent Changes

The timing of Omen's ultimate, From the Shadows' voiceover line has been slightly pushed forward.
Yoru's Fakeout ability can now be visually affected by Concussing abilities.
Map Updates
Pearl has been disabled from the Valorant map queue. It will be back after the new upcoming changes to the map.
Cosmetic Updates
Ability action icons were updated to be more consistent across all Agents and abilities that have a common cast paradigm or output. New ones were added to where it was necessary. These icons appear above the equipped ability.
Weapon/Gameplay Updates
Combat Report now shows "Allies Dazed" in addition to "Enemies Dazed" for all Concuss abilities.
Weapons accuracy while on ziplines or ropes has been changed. The bullet spread while on the zipline has been increased to 65% of the spread while walking.

Rifles from .8 to1.3
Classic from .35 to .55
Frenzy from .35 to .52
Ghost from .35 to .6
Sheriff from .35 to .78
SMGs from .3 to .65
Snipers & Shotguns remain unchanged

The walking and running spread on ropes increased to match the walking and running spread on the ground.
Shorty
The price has been increased from 150 credits to 300 credits.
Damage at no fall-off adjusted from 12 to 11
Damage at first step fall-off (7 meters) adjusted from 8 to 6
Reserve ammo adjusted from 10 to 6.
Frenzy
Min spread increased from .45 to .65
Spread curve adjusted – Maximum spread reached in 5 bullets instead of 6
Recoil pitch curve adjusted – Maximum recoil will be reached in 5 bullets instead of 6. Total recoil is lowered to compensate.
Bug Fixes
Riot has redone Sova's cape dynamic to smooth it out. Cape was giving away Sova's position so it will fix this issue.
Error Power
Error power is a tool Devs use to reward by biasing shots toward the center of the crosshair. Devs are reducing center biasing while in any movement state besides walking and stationary. It will make hitting shots harder while running or ziplining on the map.
The Chamber buffs look somewhat good and players can expect a resurgence of the Frenchman on the certain map where he is playable in Valorant. In addition that, the Error Power changes will greatly increase precise gunplay in the game. Fans will have to see how these changes work out.
In case you missed it