It has been a week since Riot Games introduced the new agent Gekko to Valorant. The agent is very fun to play and is expected to get a spot in the agent meta. However, there are some bugs and glitches in Gekko's kit. Among these one was even displayed during the Tarik VS FRTTT showmatch at VCT LOCK//IN. Tarik was trying to kill Wingman with melee, however, wingman stayed on the spike.
In addition to the Gekko issues, there were also some performance issues and gameplay issues after the 6.04 patch in Valorant. Devs are looking to fix all these existing issues so that players can smoothly enjoy playing the game. It is a relatively small patch and won't take much to download.
Here are the details about the new 6.05 update in Valorant.
Related: Valorant PBE: How to sign up for Valorant's test server
Valorant update 6.05 patch notes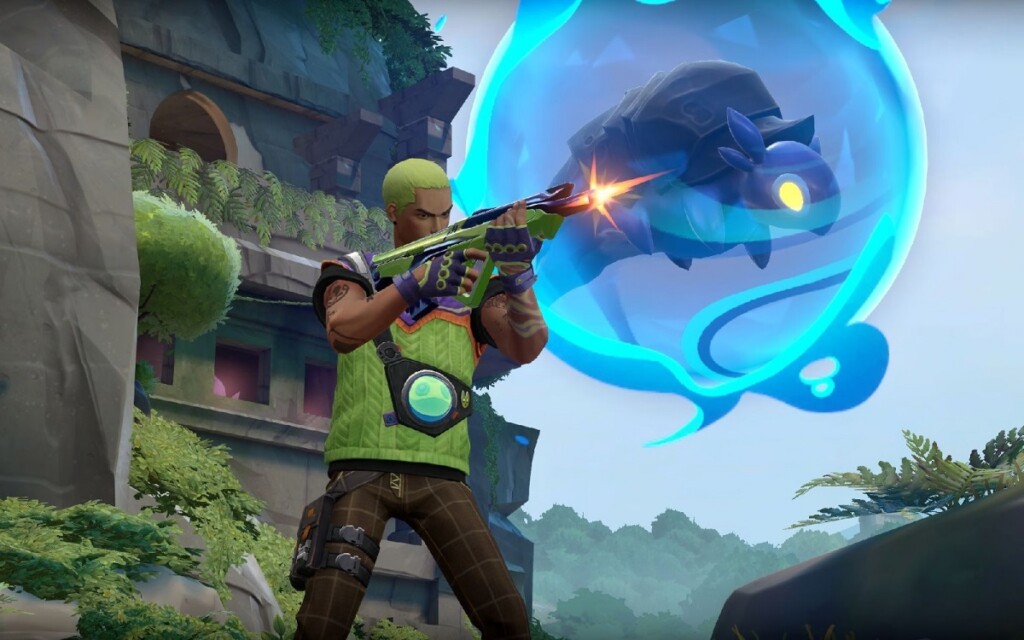 Agent updates
Gekko

The targeting of Wingman's (Q) Plant and Defuse has been enhanced to target higher places.
Audio improvements:

Mosh Pit's (C) explosions now have additional audio variations.
Dizzy's (E) plasma blasts now have improved audio, making it easier to tell if it is flying in your direction or in the direction of an ally.

VFX Improvements:

improved enemy creature globules' visuals
Improved Agent Select performance
Added visual effects for when Gekko is regaining an orb and for when the globule reclamation is finished
Performance Updates
Performance settings now include a metric called "CPU Wait GPU Time" to let users know when their computers are Render Thread bound.
Bug Fixes
Gekko bug fixes
An issue wherein the Wingman wasn't taking melee damage has been fixed.
Several animation bugs impacting all of Gekko's abilities have been fixed.
Fixed an issue when in a custom game, after using the Switch Team command, the Wingman was unable to defuse the spike.
Fixed a bug that allowed players to crouch jump inside the Mosh Pit and avoid taking damage.
Resolved an issue where ally Gekko orbs appeared white outside of custom Replication.
UI on Gekko's ultimate staying on screen if the round ended when you were in control of Thrash has been fixed.
Fixed a bug where Wingman Spike plant casting allowed him to run too far of a distance if cast in midair.
Earlier Wingman's torso wasn't triggering the Cypher's Trapwire. This bug has been fixed.
Fixed an issue when casting Wingman would play the incorrect animation.
Fixed an issue where Gekko was barred from planting if Wingman was stopped from planting the spike in Spike Rush game mode.
"Mosh Pit" no longer displays as "Mosh's Pit" on the display.
Gameplay system
Resolved an issue where players could crouch jump to dodge damage when using area abilities that dealt damage over time. (Gekko's Mosh pit)
Players were facing an issue while importing crosshair when they have 10 or more saved crosshair profiles. The maximum number of profiles is 15.
Performance
The Used Memory performance metric now updates even when the Total Memory performance meter is turned off.
Social
Resolved an issue where players would appear many times in the friend list in instances of bad platform disconnections.
Resolved a bug that occasionally caused speech tooltips to be rendered improperly when switching Party/Team voice chat on and off.
The invite menu's occasional flickering fault has been fixed.
Unfriending a player online caused a glitch that prevented the number of online friends from updating.
An issue that caused any pending friend requests to remain displayed when a player enabled Auto-Reject friend requests has been fixed. The setting will now automatically reject any pending friend requests.
Unknown whitespace occasionally appeared in the system notification confirming a sent friend request has been fixed.
Fixed a bug to add a message notifying players that they will also be banned from playing competitive queue if they currently have a comms ban.
The new Valorant 6.05 update is live now and fixes a good amount of bugs and issues.
In case you missed it :