After a few weeks into Episode 6, Valorant Devs are regulating agents with Valorant update patch 6.03. Valorant's favorite couple is receiving some nerfs on Valentine's day. Both Raze and Killjoy are part of the meta currently. Raze synergizes well with Fade and with Chamber practically gone from the game, KJ has resurfaced as the go-to sentinel for the majority of maps. In the wake of that, devs felt that both of these agents need some tuning to their kit.
Other than agent changes, as revealed earlier, Swiftplay beta is ending with the patch 6.03 and will be a permanent game mode. The community has loved this game mode it's great that this game mode will stay permanently in Valorant. There are also some bug fixes that were affecting the gaming experience for some players.
Here everything you need to know about Valorant patch 6.03.
Related – VCT LOCK//IN drops: How to get Locked in the title and Dad hat Gun buddy in Valorant
Valorant update 6.03 patch notes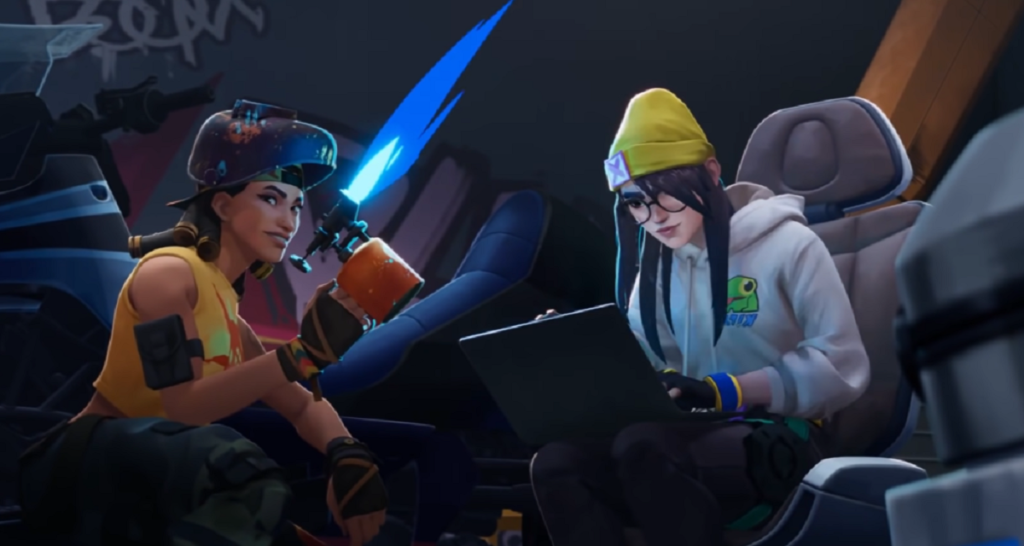 Agent Changes
Raze
Devs are reducing the duration of Raze's boom bot from 10 seconds to 5 seconds. Boom bot is a great tool for scouting angles. Devs felt that this ability is somewhat performing more than intended, They said
"We feel the duration of Boom Bot has led to a larger recon footprint than we felt was healthy, in regards to the ability's secondary output. We are decreasing the amount of space the ability can cover in order to sharpen Boom Bot as a tool Raze and her team can use to follow up around angles."
Boom Bot (C) duration decreased 10s >>> 5s
Killjoy
Killjoy has always been a great Sentinel but with the introduction of Chamber in Valorant, she was very underwhelming to play with. Now Chamber out of the meta player has turned to use Killjoy again. Her setup is very useful on Ascent, Fracture, and Lotus. Her turret has always been an irritating thing to deal with. So Valorantdevs are reducing KJ's Turret health so that it will be easier to destroy.
On top of that, You need 8 ult points from now on for KJ's ult, Lockdown. Her ult is one of the most valuable abilities in the entire game. It gives you a free site every 2-3 rounds so devs are increasing the ult point cost. Devs said
"With Chamber's recent balance and the increased reliability of Killjoy's Lockdown ult, she has recently sprung up as the premier Sentinel Agent in the game. When we took on systemic damage and health interactions in Patch 5.12, we decided not to reduce Killjoy's Turret health given her place in the ecosystem at the time."
Turret (E) health decreased 125 >>> 100
Lockdown (X) point cost increased 7 >>> 8
Gameplay Changes
The Firing Error graph has been tweaked to use the worst-case error, which is expressed in degrees from the aim direction. Previously, the graph did not take into consideration the production of the actual error vector; it now provides the worst-case error degrees of a potential bullet vector.
The "Operator (Hold)" setting, which has been added, enables users in Toggle Mode to hold Secondary Fire to access Level 2 zoom. (Zoom behavior from Pre-Patch 6.0).
When switching from a weapon-equipped state to Zoom/Aim Down Sights, the weapon zoom behavior has returned to its pre-Patch 6.0 state
Valorant Game Mode Updates
As mentioned earlier in the Devs Diary, The Swiftplay game mode is here to stay for a longer run. Devs said
"Remember when we told you the Swiftplay Beta would end in January? We sorta lied. Everyone decided to just keep it on. Please keep sending us your feedback, though!"
Bug Fixes
Valorant Devs have changed the heights of Sage, Neon, Jett, and Yoru's hair to fit the game's standardized vertical range.
AI will now pass through the crouch-only link on Pearl near the Defender's spawn place (such as Skye's Seekers [X]).
Fixed an issue that occasionally allowed KAY/O to move after being knocked down during NULL/cmd (X)
Fixed an issue in Fracture where if two players ride the zipline simultaneously, one of them could fall off and die.
An issue where disconnecting and rejoining repeatedly during a game might make a door on any map appear wrongly open or shut has been fixed.
Fixed an issue where repeatedly pressing the zoom button on the Marshall could stop the scope from cycling in and out.
That's all that players will witness in the Valorant patch 6.03.
In case you missed it