In a thrilling display of skill and dominance, the Brazilian esports organization LOUD emerged as the victors in the Grand Finals of the inaugural VCT Americas League, overpowering their North American rivals NRG Esports. The highly anticipated clash between these two formidable teams resulted in an astounding triumph for LOUD, cementing their status as the first-ever VCT Americas Champions.
The grand finale showcased the culmination of weeks of intense competition, where LOUD and NRG had both proven their mettle to secure their positions in the championship match. The stage was set for an exhilarating showdown, as fans eagerly awaited to witness the clash between these two esports powerhouses. From the very beginning, LOUD displayed unwavering determination and a hunger for victory.
Despite NRG's prior success against LOUD in the regular season, the Brazilian squad was determined to exact their revenge and establish themselves as the true number one team in the Americas region.
Related: VCT EMEA: Team Liquid ends Fnatic's 21 series win streak to become First-ever 2 times VCT champions
VCT Americas Finals Map 1: Ascent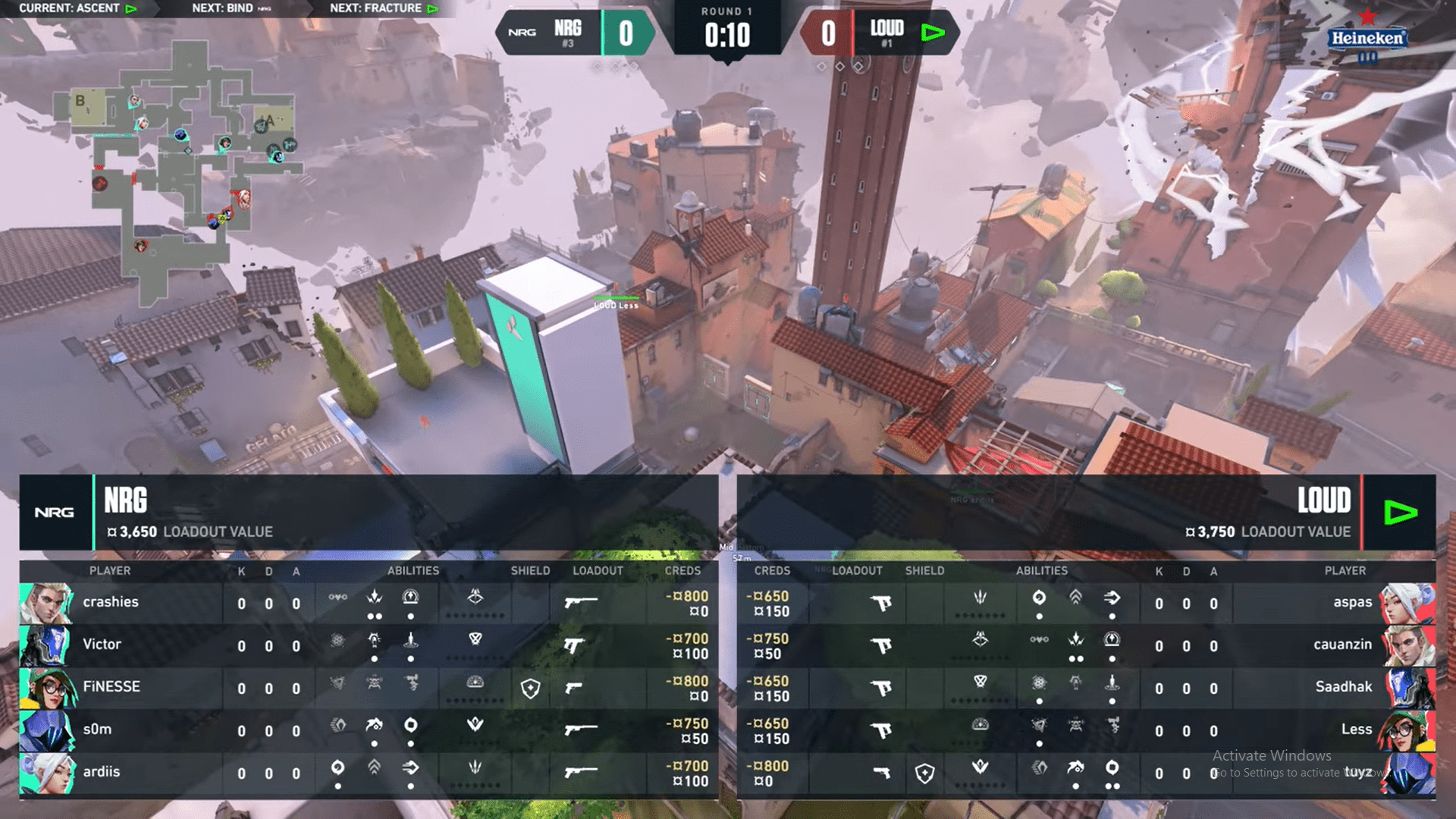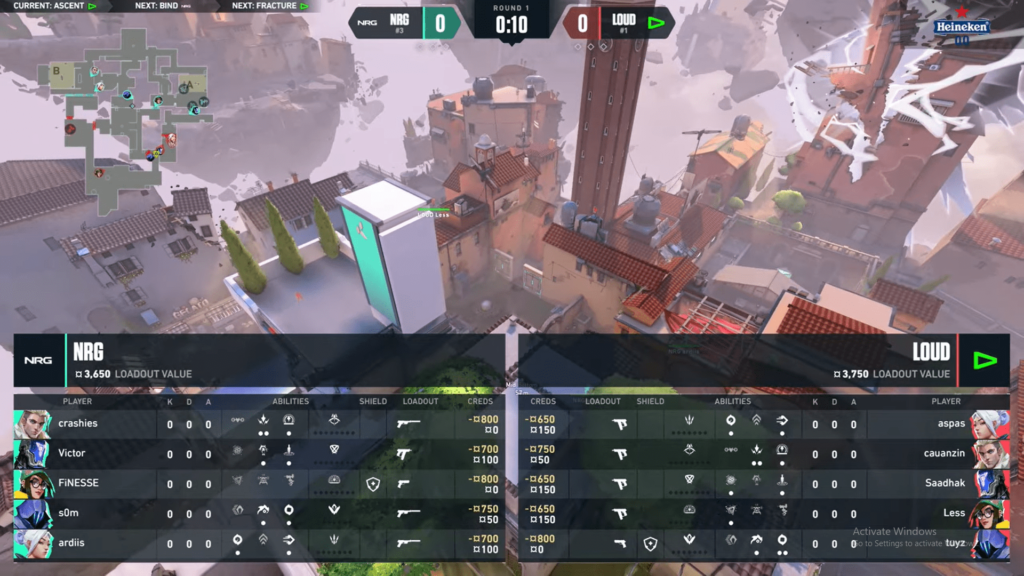 The opening map, Ascent, set the tone for LOUD's dominant performance. While NRG initially gained momentum, winning five consecutive rounds, LOUD refused to back down. They rallied back in the second half, showcasing exceptional teamwork and individual skill to secure a commanding lead. With an impressive final score of 13-9, LOUD claimed victory on Ascent and sent a resounding message to their opponents.
VCT Americas Finals Map 2: Bind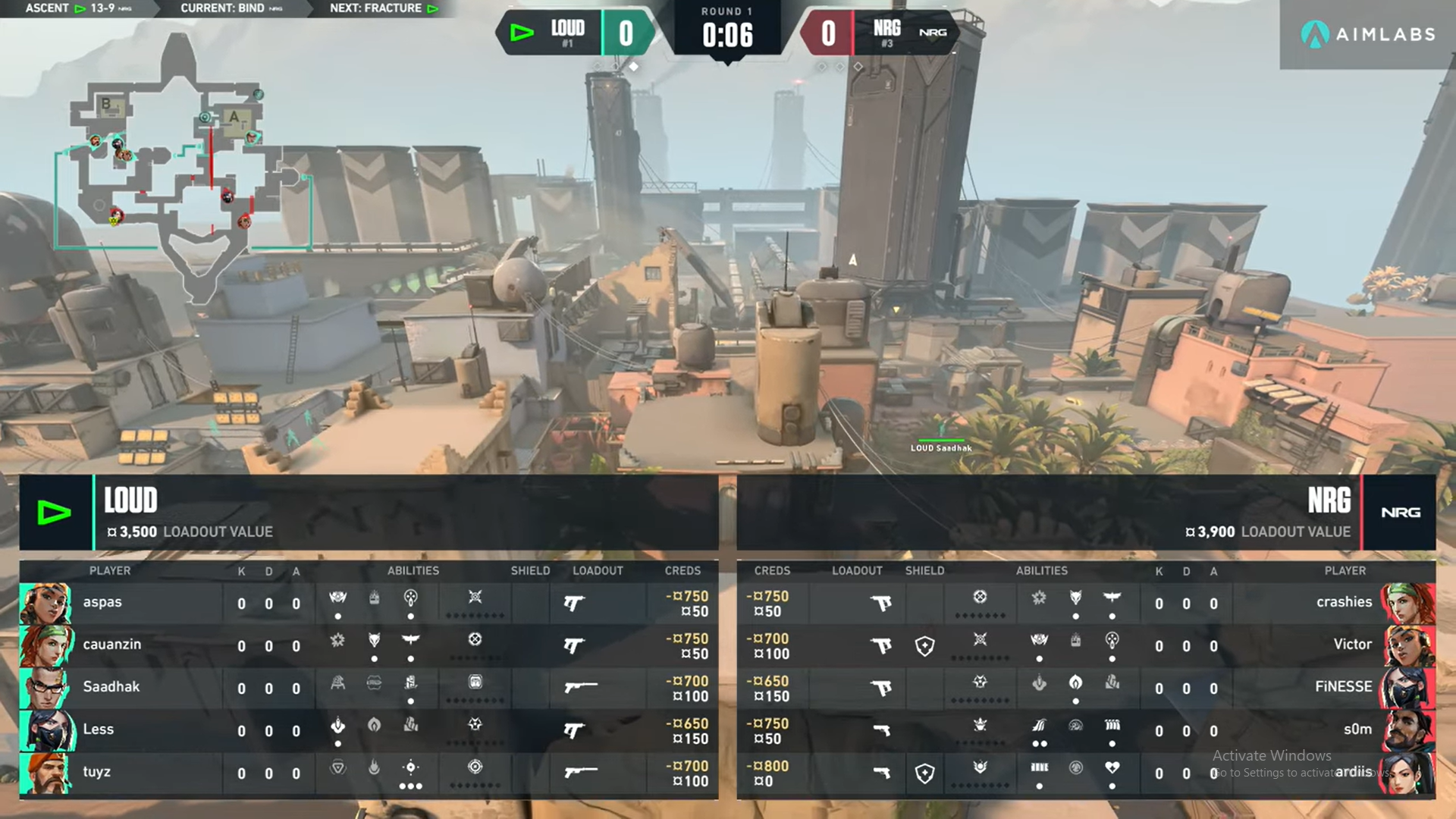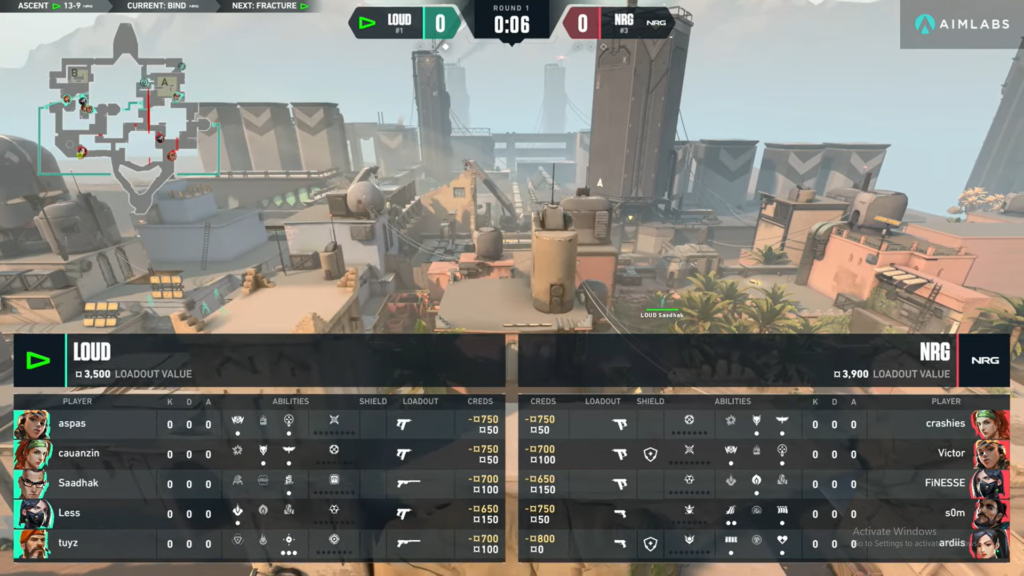 Moving on to the second map, Bind, LOUD continued to showcase their prowess. They unleashed a relentless assault, swiftly securing the initial rounds and building an early advantage. NRG fought valiantly and managed to stage a comeback. However, it was ultimately insufficient to halt LOUD's march towards the championship. With a score of 13-11, LOUD emerged triumphant on Bind, further solidifying their grip on the series.
VCT Americas Finals Map 3: Fracture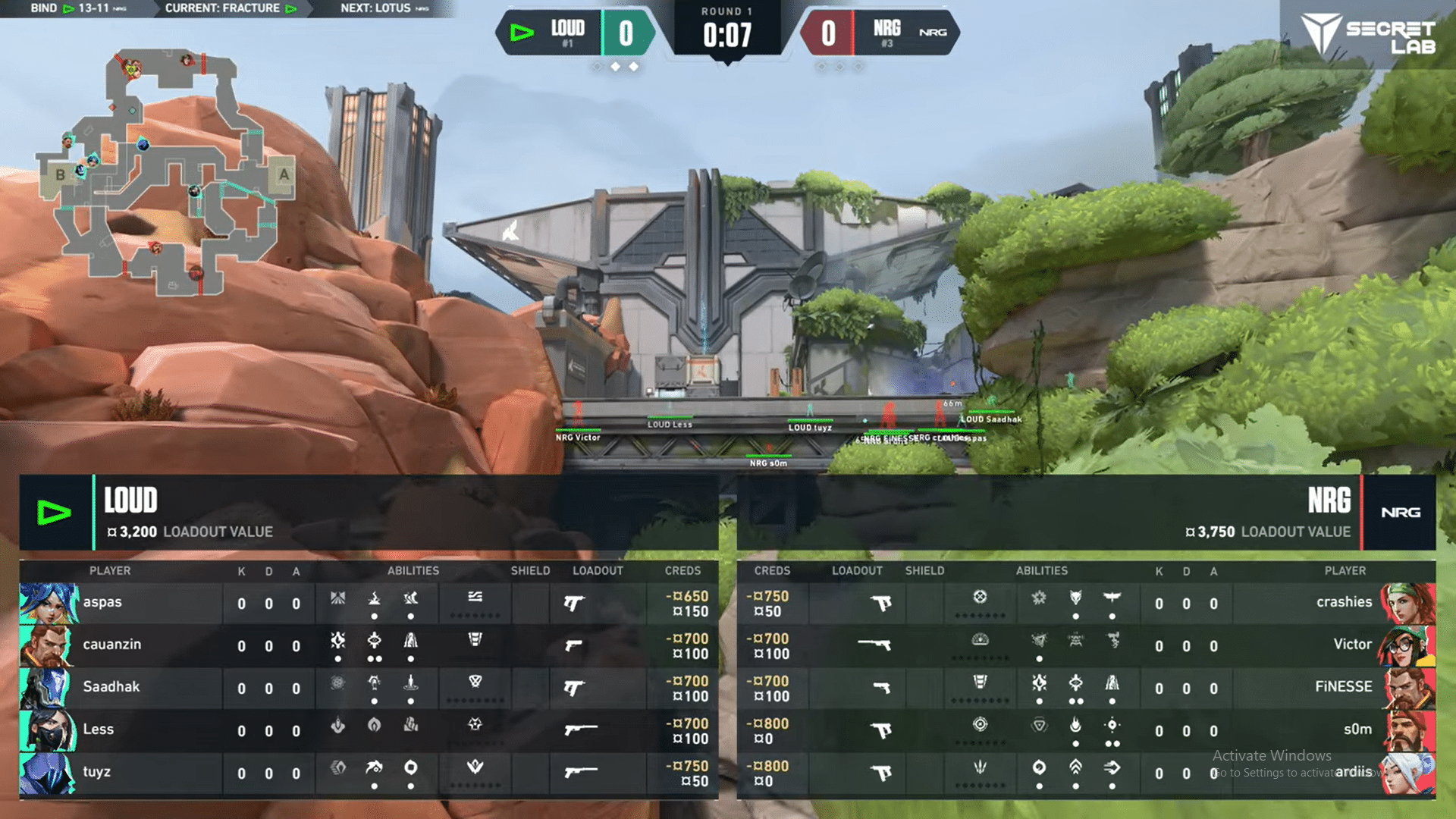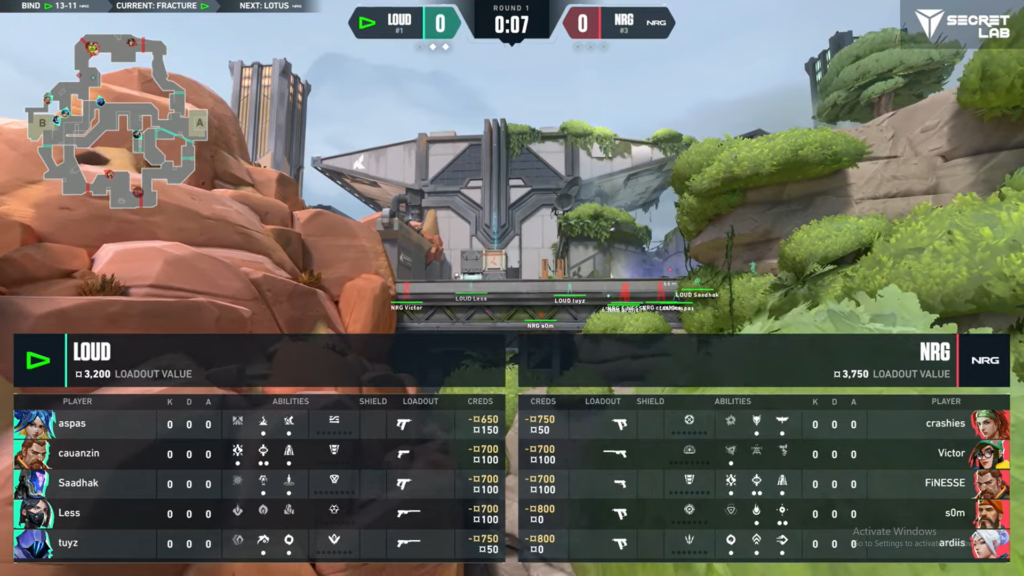 The tension reached its peak on the third and final map, Fracture. Both teams engaged in a fierce battle, trading blows and demonstrating their tactical acumen. Despite NRG's valiant efforts to keep pace with LOUD, the Brazilian team proved unstoppable. With sheer determination and exceptional coordination, LOUD secured the rounds they needed. They managed to close out the series with a 13-11 victory on Fracture.
Throughout the intense competition, LOUD's standout player saadhak shone brightly, boasting an impressive KDA of 54-45-23 across all three maps. His exceptional performance, combined with the collective effort of the LOUD squad, propelled them to victory. NRG's s0m also showcased his skills with a commendable KDA of 54-48-21, although it wasn't enough to overcome LOUD's dominance.
With their resounding triumph in the VCT Americas Grand Finals, LOUD not only secured the title of inaugural VCT Americas Champions but also solidified their status as a Brazilian powerhouse within the competitive Valorant scene. Their exceptional teamwork, individual talent, and unwavering determination make them a force to be reckoned with.
In case you missed it: